Classic Zombie Makeup and Costume
This costume is a great version of a classic favorite. Zombie costumes are always a great idea for Halloween and the better they are, the more they stand out. This costume will definitely help prepare for a future apocalypse, she really does look like the living dead!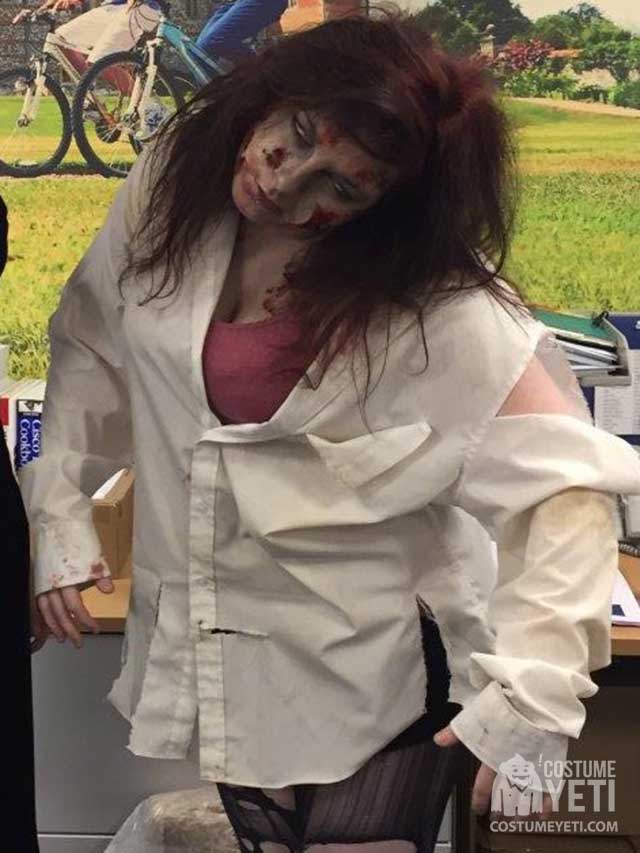 A message from Tegan, the creator of the 'Classic Zombie' makeup and costume:
This is me as a zombie, for the clothes I ripped up an old shirt, rubbed it in mud and grass, paired this with a vest top and shorts along with some ripped up tights. For my hair I back combed it quite big.
For the makeup I used SFX transfers for the bite mark and chunks taken out of my face, I blended these in with make up and added some scab blood for extra effect.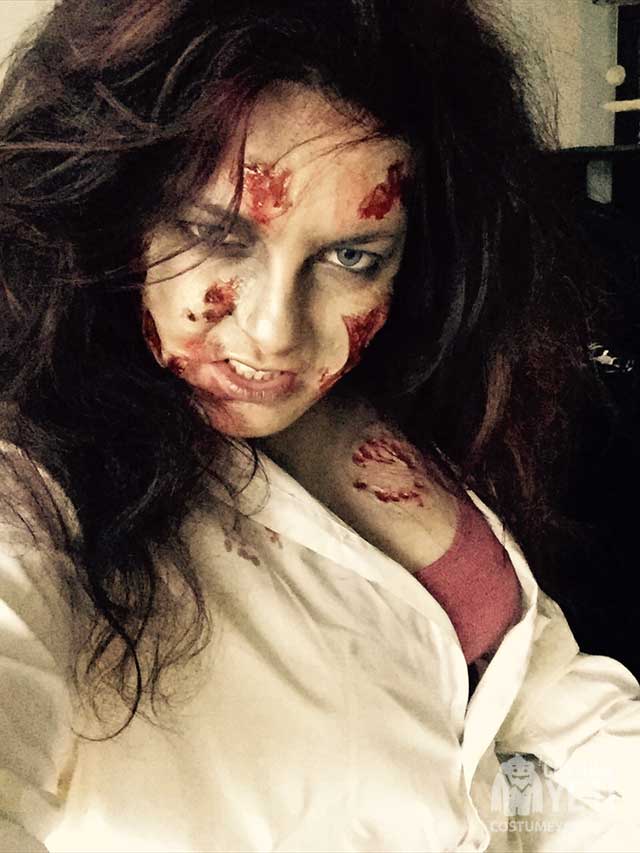 To finish the look I used grey contact lenses.
(You may also like: Zombie Family Costumes)