Veruca Salt from Willy Wonka's Chocolate Factory
This Veruca Salt costume will bring back memories of everyone's favorite Chocolate Factory, plus it was a DIY project too which makes it even more impressive. You'll want to grab your Golden Ticket and go hang out with her this Halloween!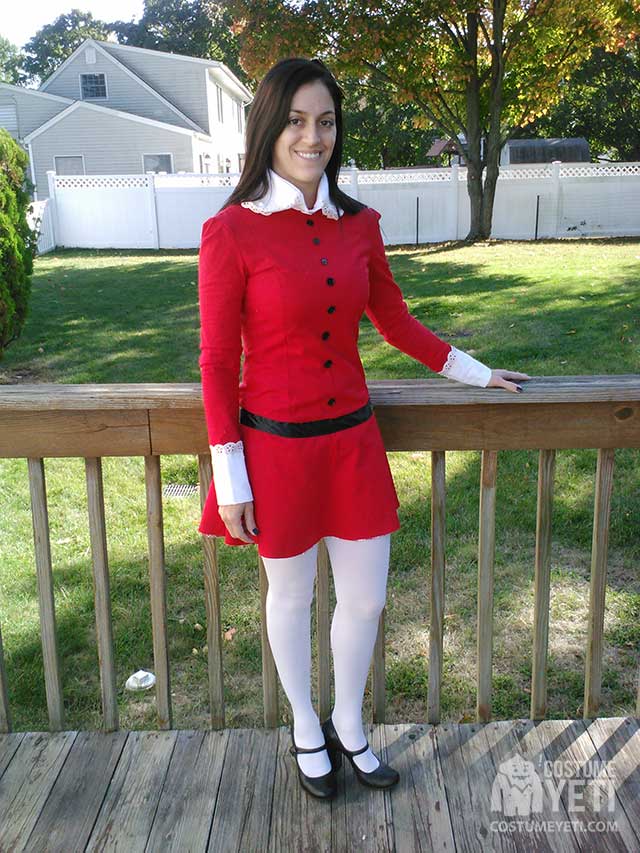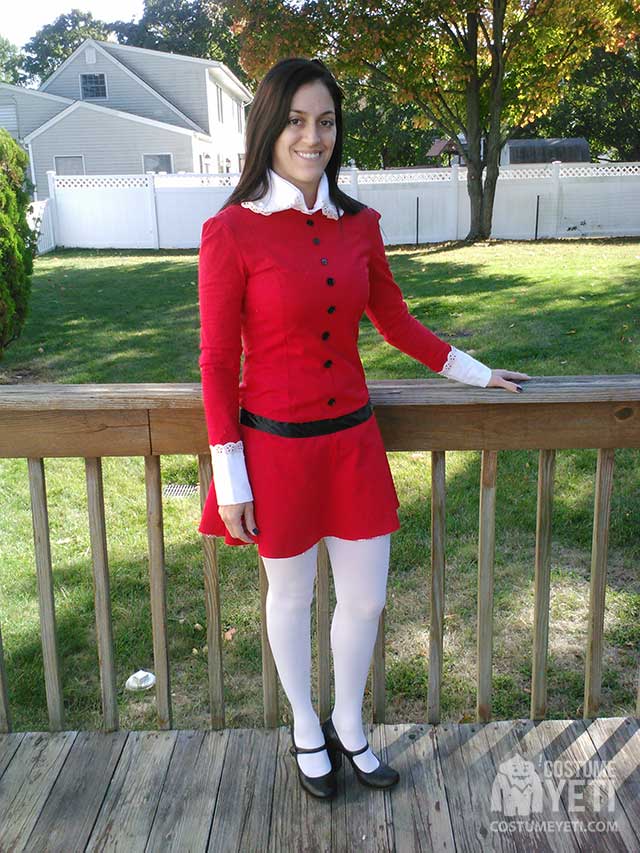 A message from Amy, the creator of the 'Veruca Salt' costume:
The woman in the photo is me. I made it originally 2 years ago, using the original version in the 1971 version of Willy Wonka's Chocolate Factory.
The dress itself is made of a cotton knit with a black knit sash attached between the bodice and the skirt. It's embellished with faux buttons down the front, and a full length zipper down the back.
I also made a set of free floating cuffs of white cotton, embellished with white lace trim, and finished with snaps. The costume is finished with a free floating collar made of a white cotton and trimmed with the same lace as the cuffs, and finished with a set of ribbon ties to make it more adjustable.
(You may also like: DIY Oompa Loompa Kids Costume)