The Grinch has already stolen Christmas and this year he's looking to steal Halloween too! The Santa suit and makeup really make this costume so recognizable and they are both flawlessly done. Jim Carrey would be very impressed with this costume!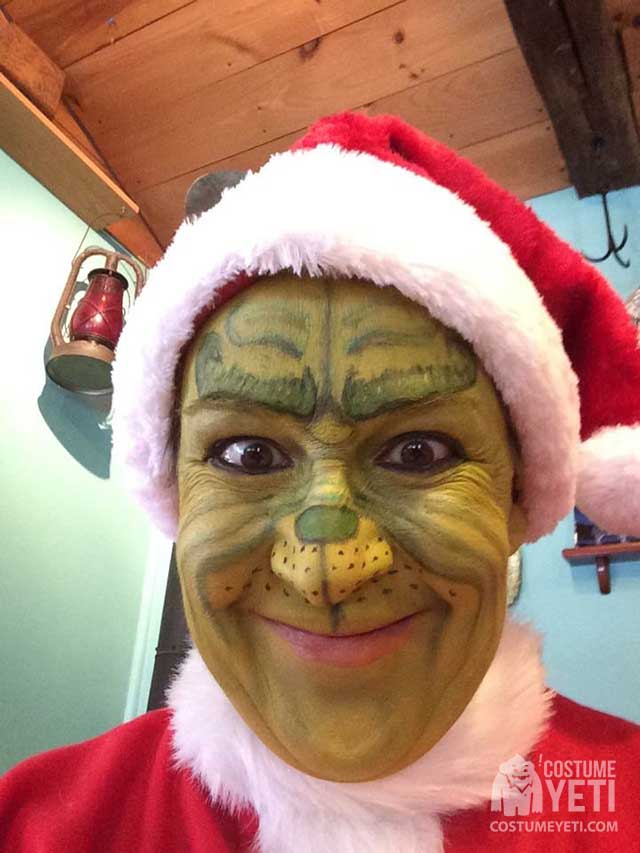 A message from Tonya, the creator of the 'Grinch' costume:
My oldest daughter totally hates the grinch. So of course being the loving mom that I am, I figured that dressing as the grinch would be a perfect costume!
! Was a little tricky trying to get the make up right, but the end result turned out pretty good. And the reaction on my daughters face was perfect!!
(You may also like: DIY Girls Smurfette Costume)