Spectacular Princess Tiana Women's Costume
My 2016 Halloween costume is from Disney's 2009 The Princess and the Frog. I've always admired the dress she wears after her transformation I attempted to make this dress once before and failed but now I have gained skills to make it.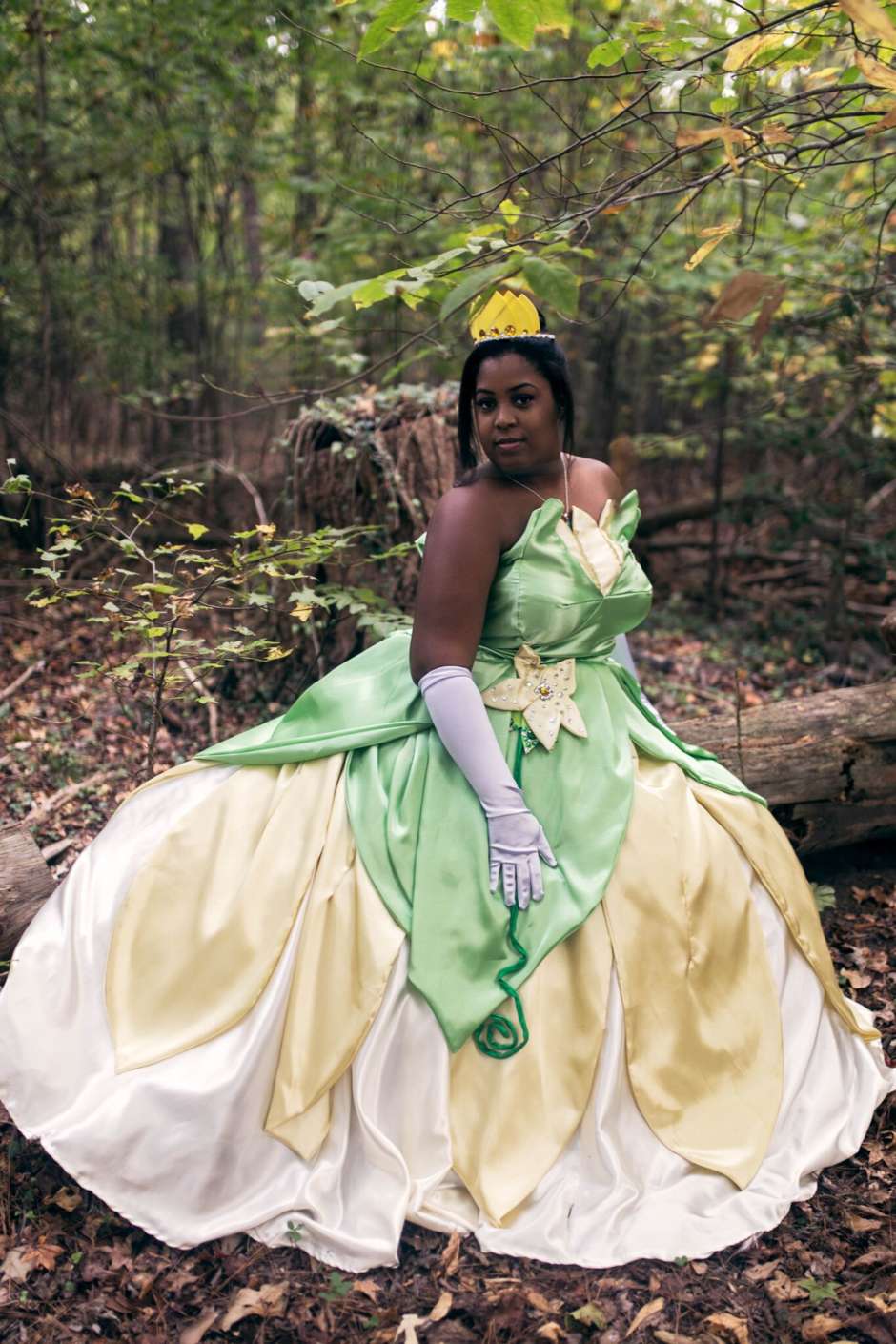 The bottom half is made up of five layers, the green leaves, yellow petals, off white skirt, tulle skirt and a hoop skirt. It's about 14 yards of fabric total. The top is a custom made corset to made the skirt.
The made the crown out of rheinstones and a craft foam and the flower was made with leftover fabric and craft foam. I worked on it over the span of 2 weeks.