Sesame Street Group Costumes
Head on down to Sesame Street this Halloween with these guys and their very creative costumes. The very distinguishable striped shirts for the guys go a very long way and make them look exactly like Bert and Ernie and the girls look great as everyone's 3 favorite fluffy characters!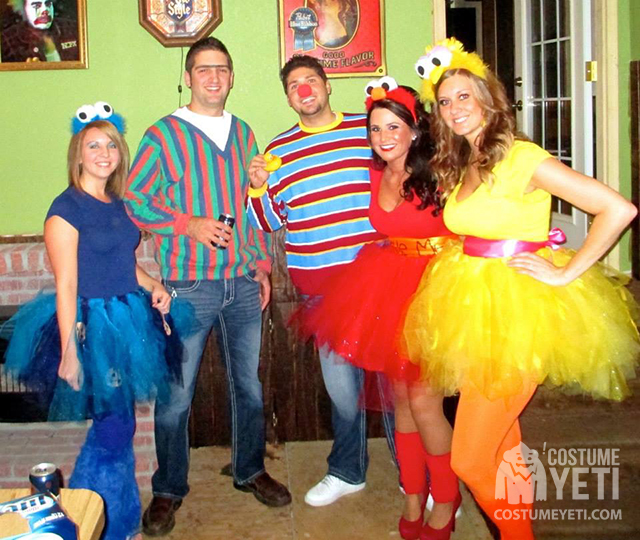 A message from Bridgette, the submitter of the 'Sesame Street'group costume:
Let us tell you how to get to Sesame Street 🙂 Most of our costumes were DIY. We made the eyes for our head out of headbands, big cotton balls, and felt for the eyes. All glued together with a hot glue gun. We made our tutus out of tulle and elastic bands for the waist.
Cookies for the Cookie Monster was made of felt and glued on again with the hot glue gun. The sweaters for the guys were bought as one color and the stripes were painted on by hand.
Otherwise we all just purchased the color shirts and leggings etc to match our costume color.