Paw Patrol Marshal and Chase Costume
This year my boys decided they really wanted to be their favorite characters from the tv show Paw Patrol. My oldest who is 5 is Marshall. The youngest who is 3 wanted to be Chase. I really like making the boys costumes unique so I decided to make them both. I purchased fur and fleece matrial. I already had the white since I used it for Christmas photos the year before. I used their pajama pants to make a pattern to make pants. I hand stitched fleece material to the fur material then hand stitched the pants together. I included an elastic waistband in them.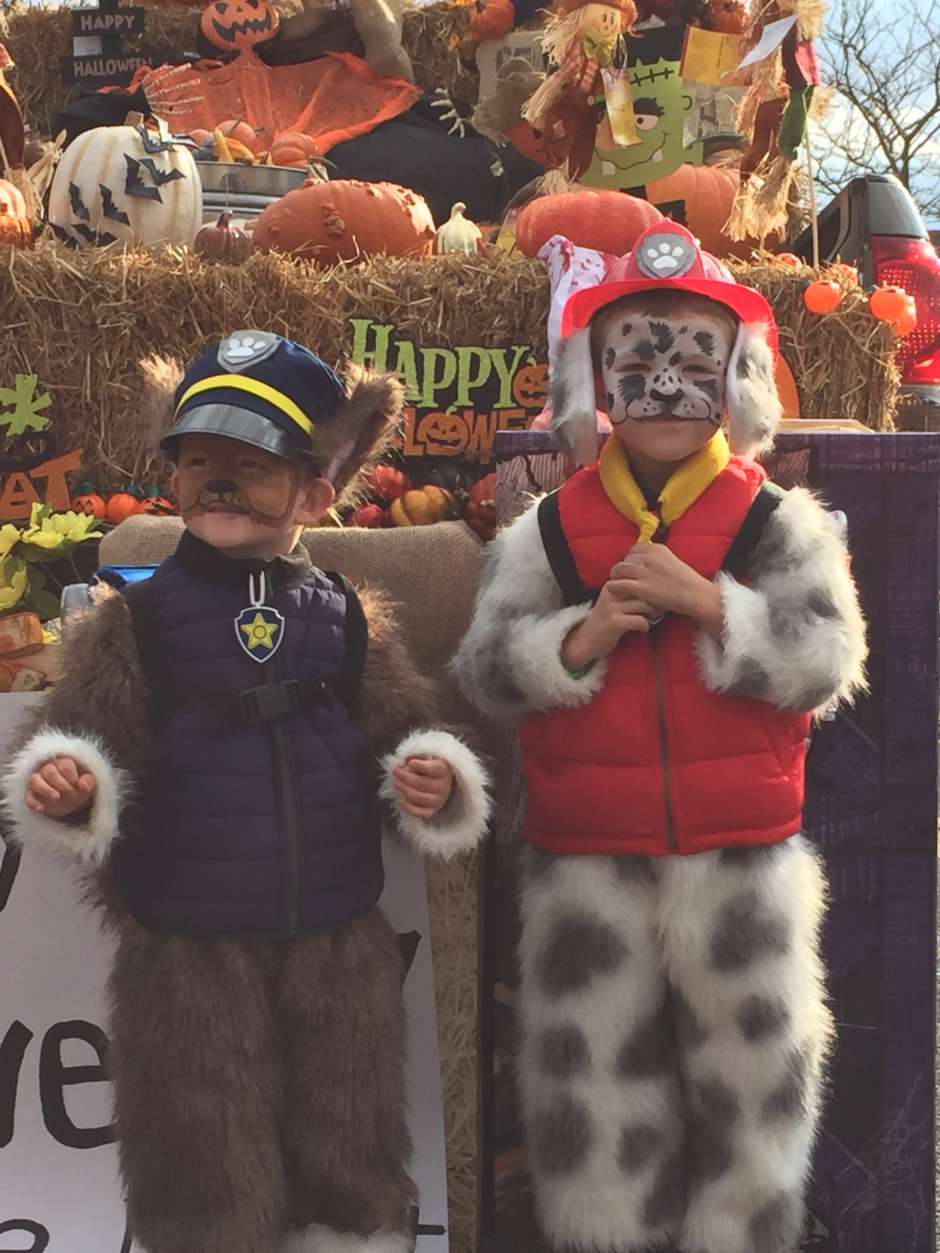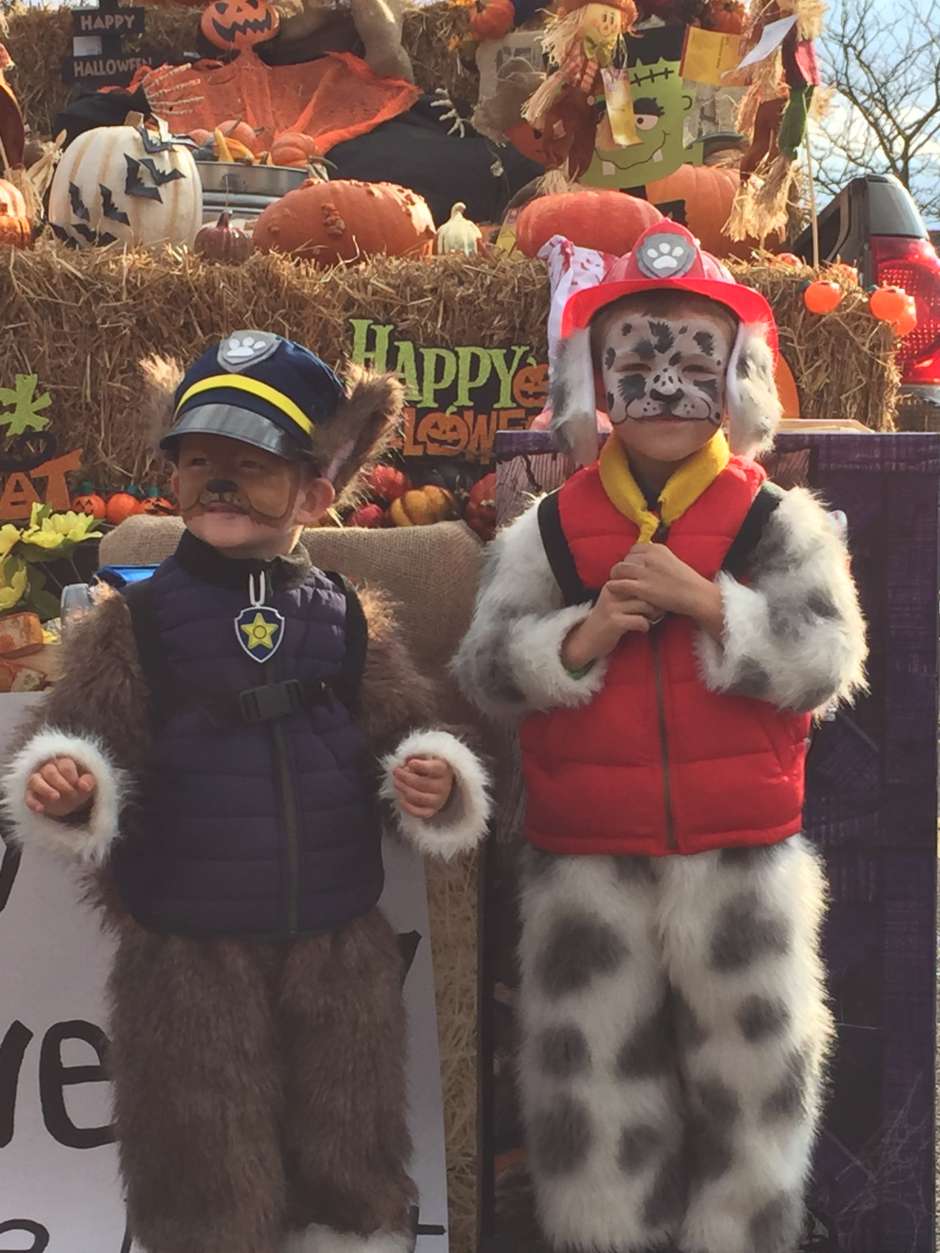 The jacket is made the same way with a shirt for a pattern. Then I stitched the arms to a vest I purchased cheap. I watered down black acrylic paint and used a tooth brush to paint spots on the white. They both have cute tails that stick out just like real puppies. I used wire from our remodel job to make the tails.
I purchased the flashing tags from the Halloween store because they really loved them.
I bought a plain fire hat and created ears from the fur and fleece. Then added them to the hat as well as the paw patrol logo.
For Chase I bought a plain police officer hat and added wire ears and Paw Patrol logo.
I made pup packs the can wear like back packs. The candy goes in the pup pack. I used boxes covered in foam material and back pack cord to make straps. 2 water bottles sprayed silver and wire from our remodel to add more detail. I then added Velcro to the top lid for closer. And a chest strap to hold the pack on.
I painted their faces each time they dressed up.
I love my boys and I love to create for them.