Paisley The Puppy Toddler Costume
My 17 month old daughter, Paisley, just LOVES animals. Her favorite animal however, is a dog. Every time she see's a dog anywhere she just HAS to run right up to it, pet it and love on it, talk to it, and her trademark move is thay she even does a cute little bark to the dogs! While searching for the perfect costume for my charismatic little sweetheart, I came across this puppy outfit. I knew right off the bat that this was the one so I ordered it immediately.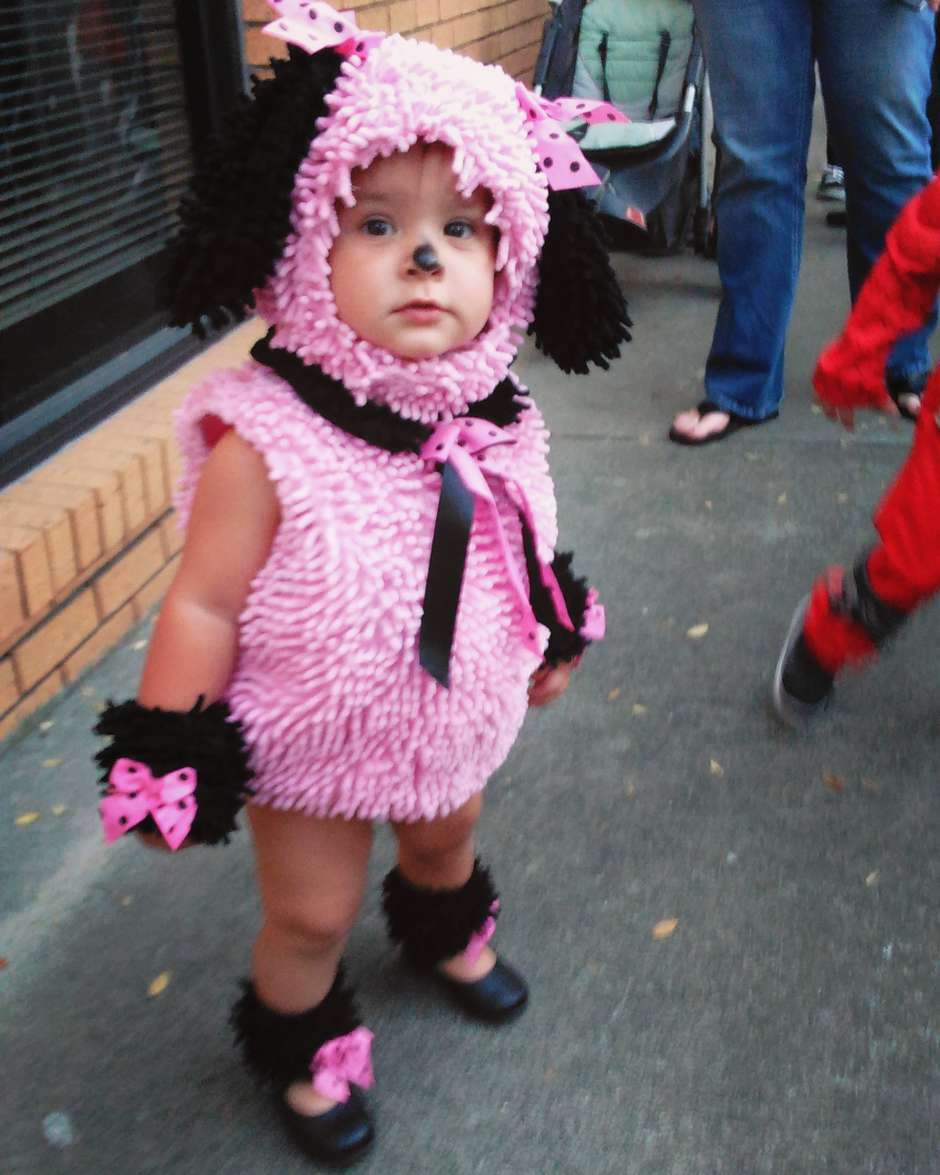 The day it came in the mail, we tried it on her. It was so stinking adorable! I put her in front of the mirror and sure enough, she starts barking!! Talk about melting your heart with pure CUTENESS! I quickly went out and bought her the perfect shoes to match and Halloween day we went out and bought some black face paint to give our little puppy a proper nose! The night of trick or treating, we got her all dressed up and added every little touch we could think of and oh my gosh, did it pay off. She was the cutest kid we had ever seen! Add on her little bark and she would have been perfect for a Kibble's commercial! Once we were in town collecting candy, every one stopped us to tell how adorable our Paisley the Puppy was. With every step she took, her big ears flopped and little tail wiggled. At one point we were on Main Street going from business to business and every single window we passed, Paisley would catch her reflection, run up to the window, and start barking and laughing.
She really got some attention then! I've seen a lot of cute dogs in my day, but I never would have thought that my own daughter would be the prettiest puppy I'd ever seen! It was a great Halloween, and I think everyone who saw my silly baby would agree that Paisley the Puppy was the CUTEST thing to ever be on a Halloween!