Negasonic Teenage Warhead
Deadpool was one of the most successful superhero movies ever so this costume will surely get all fans up off their seat. Everyone will be amazed by your superhuman strength when you don this costume and you'll be all set to take on Francis and his army of super villains!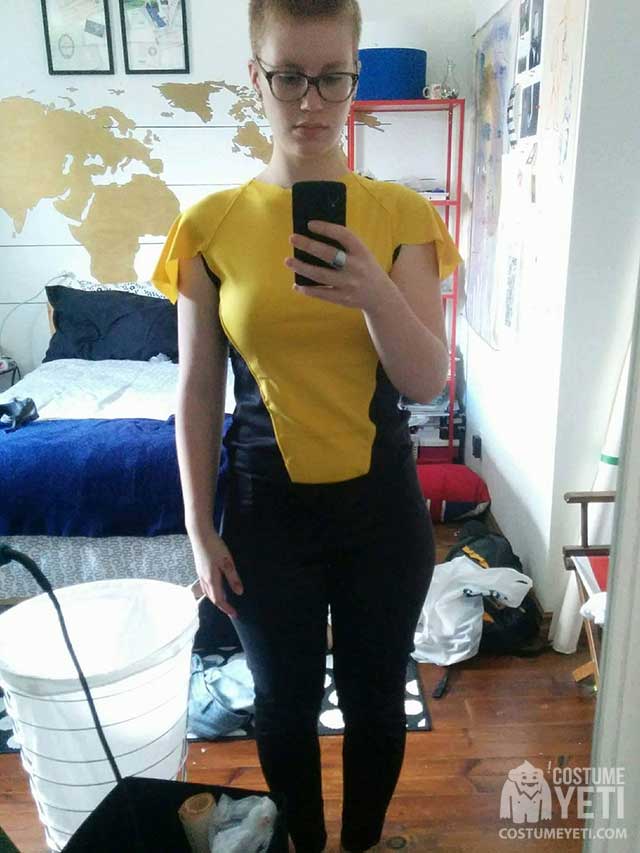 A message from Dara, the creator of the 'Negasonic Teenage Warhead' costume:
I got my head shaved to raise money for childhood cancer not long before Comiccon so I had to find a cosplay to go wth.
I went as Negasonic Teenage Warhead, the "new" X-men we see in the Deadpool movie. I mad the whole thing, including patterns and dying pieces. Took quite a bit to make but it's worth every hour!
I also met an awesome X-Men cosplay group and obviously took pictures with them.