Nacho Libre Toddler Costume
Jack Black fans rejoice with this adorable Nacho Libre costume! This little wrestler looks like he has followed his dreams with this costume. It has the cape, the tights, and even the moustache that defined Nacho as the wrestler that he's always wanted to become!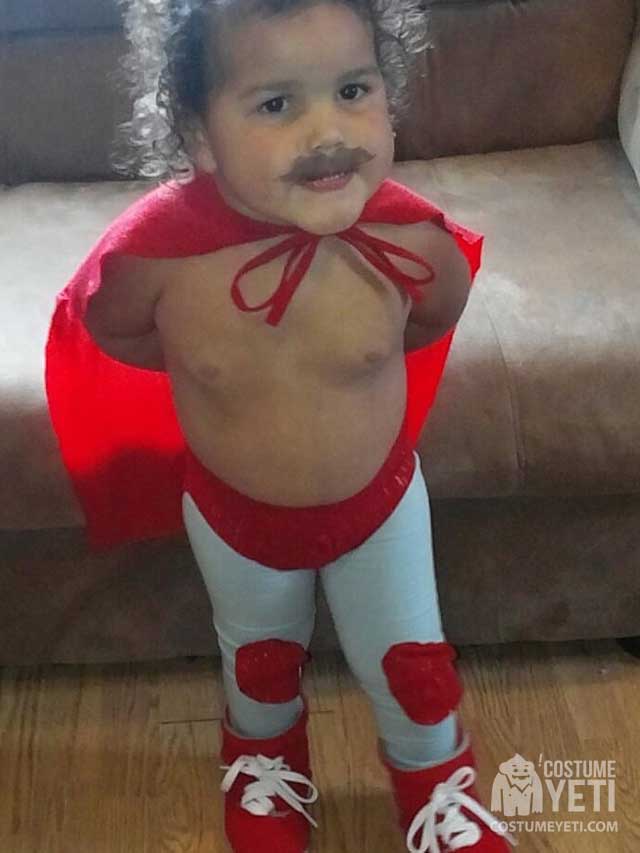 A message from Jennie, the creator of the 'Nacho Libre Toddler' costume:
Mack (2yrs old) is wearing this homemade Nacho Libre costume. I (his mom) made it from some little girl leggings from Old Navy.
I bought a light blue pair and a red pair and then cut and sewed the red pair into underoos. The boots are slippers that I added laces to. We had the cape from my other sons super hero costumes. I used younique brown eyeliner for the moustache, because it never smudges. Mack loves being Nacho and showed off his muscles any chance he got.