Mind-Blowing Predator Kids Costume
This is my 10 year old son's Predator costume. We planned 2 years for this costume. We collected turkey neck bones for 2 years for the necklace and the staff. We also used a small animal skull we found for the necklace. The body armor is from an old pair of football shoulder pads. The loincloth is made from a potato sack.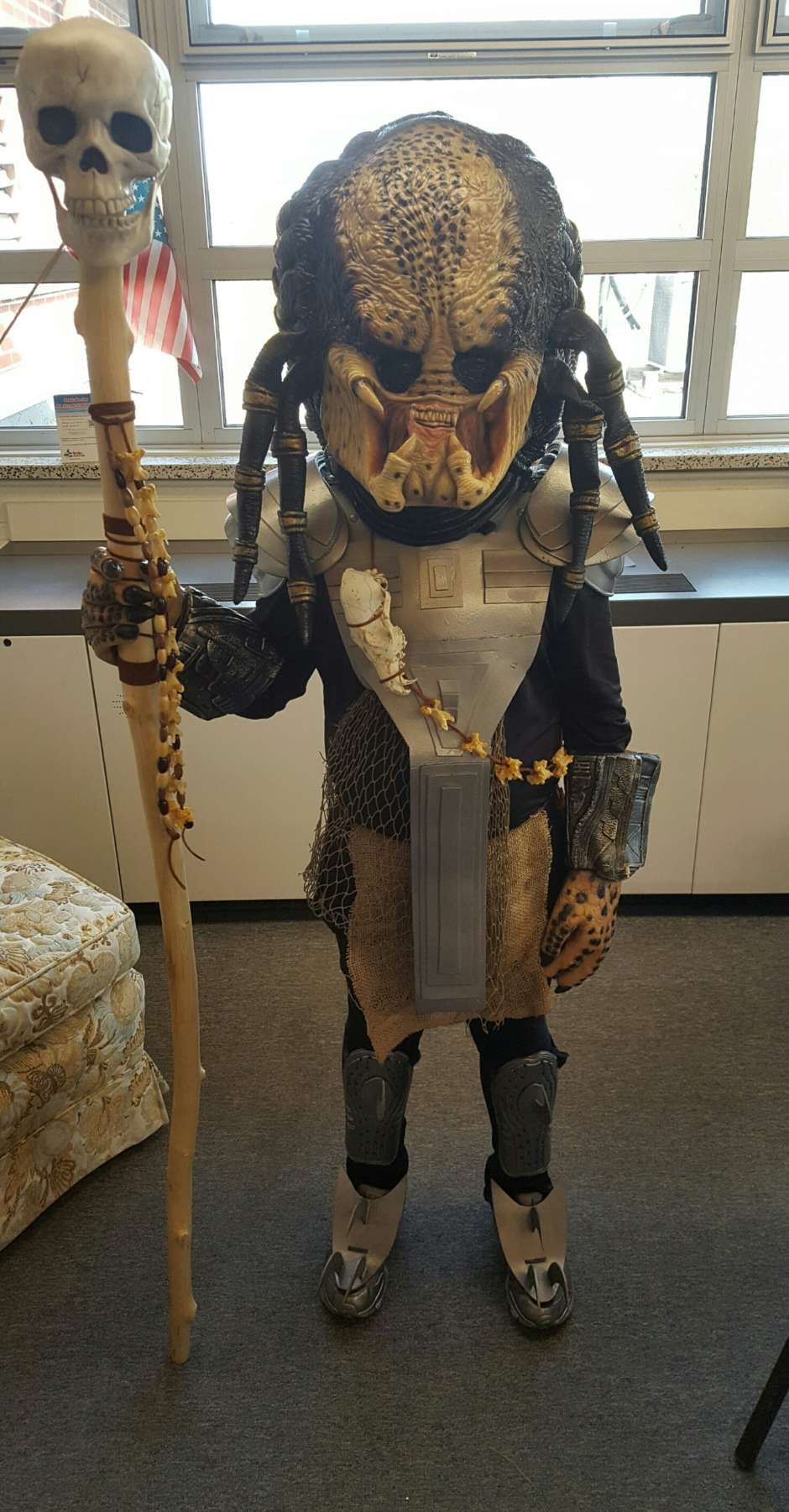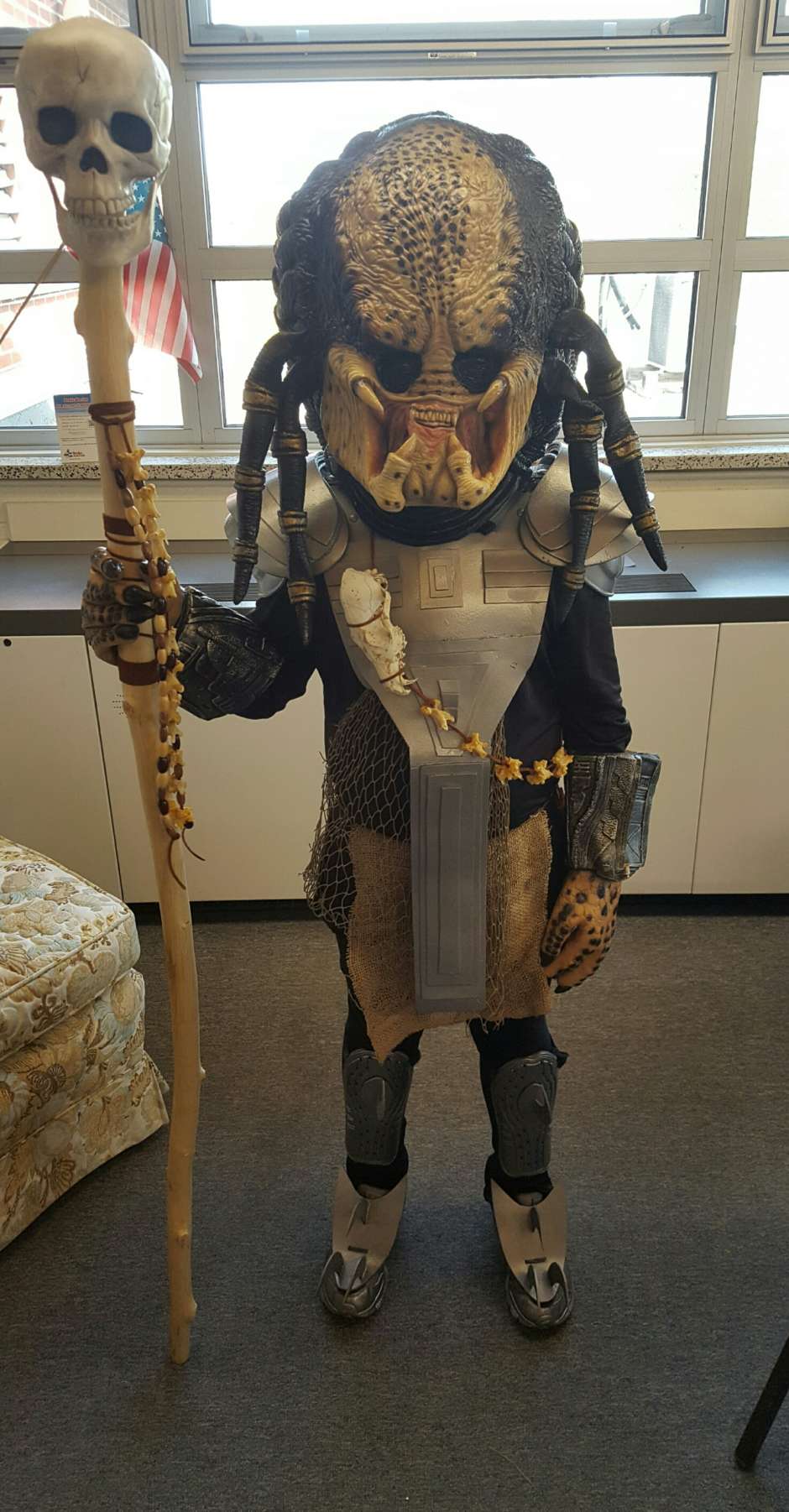 The leg and foot armor are made from a pair of old soccer shinguards and old pair of shoes . The staff is made from an small aspen tree with a leather wrap, wooden beads and turkey neck bones and a fishing net coming across his chest. The head, hands and plastic skull on the staff were purchased. We mostly used foam sheets for the details.