Genius Magic School Bus Group Costume
This was a work costume contest I came up with. I work for Blue Bird Bus Company in the engineering department. Every year we have a costume contest and some departments do group ideas.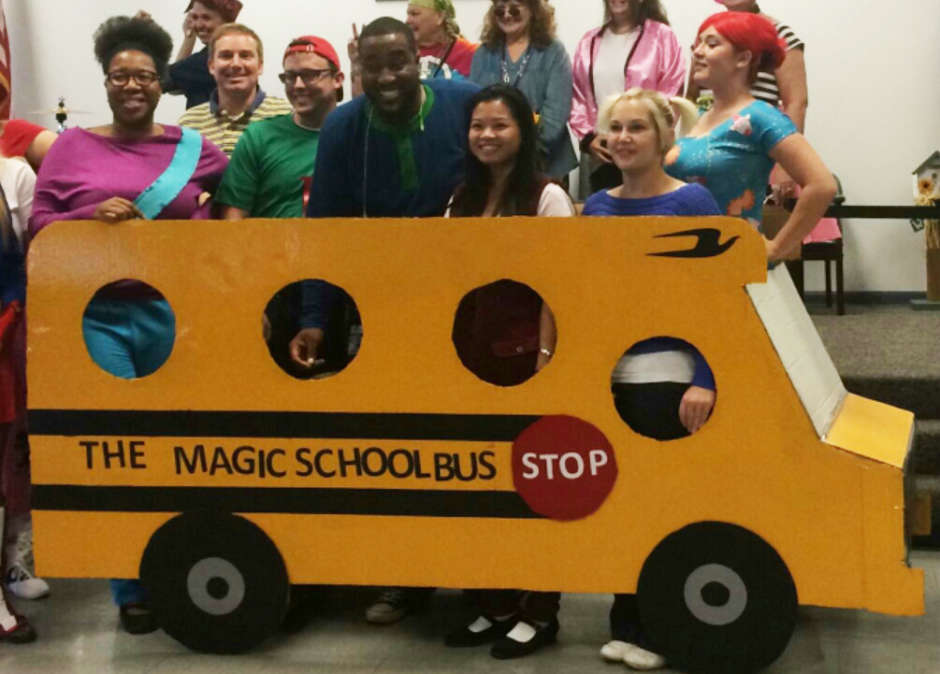 So I came up with this idea because my group is the ones designing buses. We took seat boxes and a few other boxes and some leftover paints and designed our magic school bus. I did most of the work on my own but did get some help from my team. I'm happy to say we won first place in our contest. We matched the students and Mrs Frizzle outfits almost perfectly all the way down to "liz" the lizard on her shoulder!
I was extremely proud of how well it turned out!