Lego Figures Green Lantern and Benny Costumes
Hello, My boys Aidan (Benny Lego) and Logan (Green Lantern Lego) wore these costumes I made for them Halloween 2015. The basis for the costumes was they decided they wanted to be Lego figures for Halloween from the Lego Movie.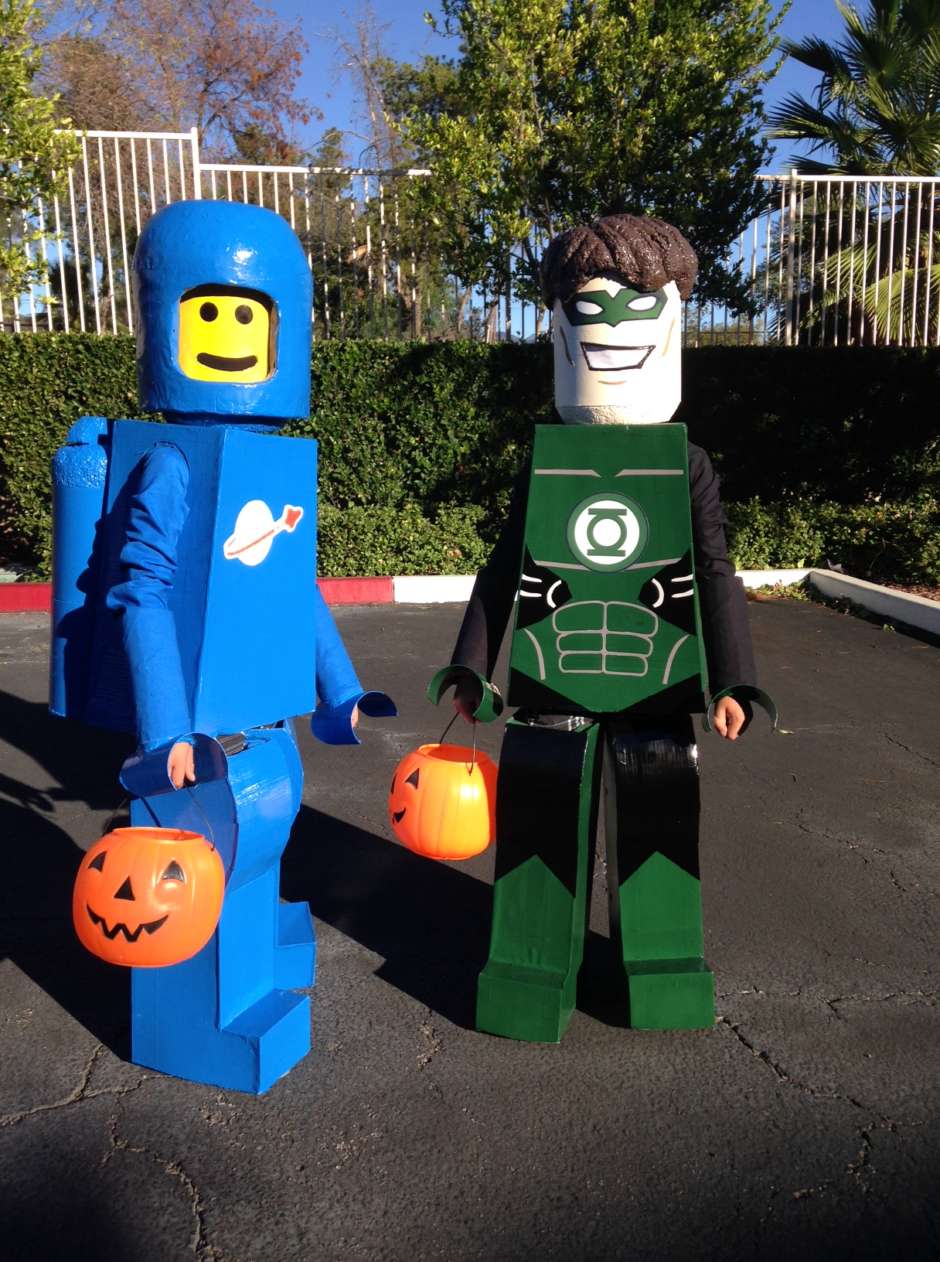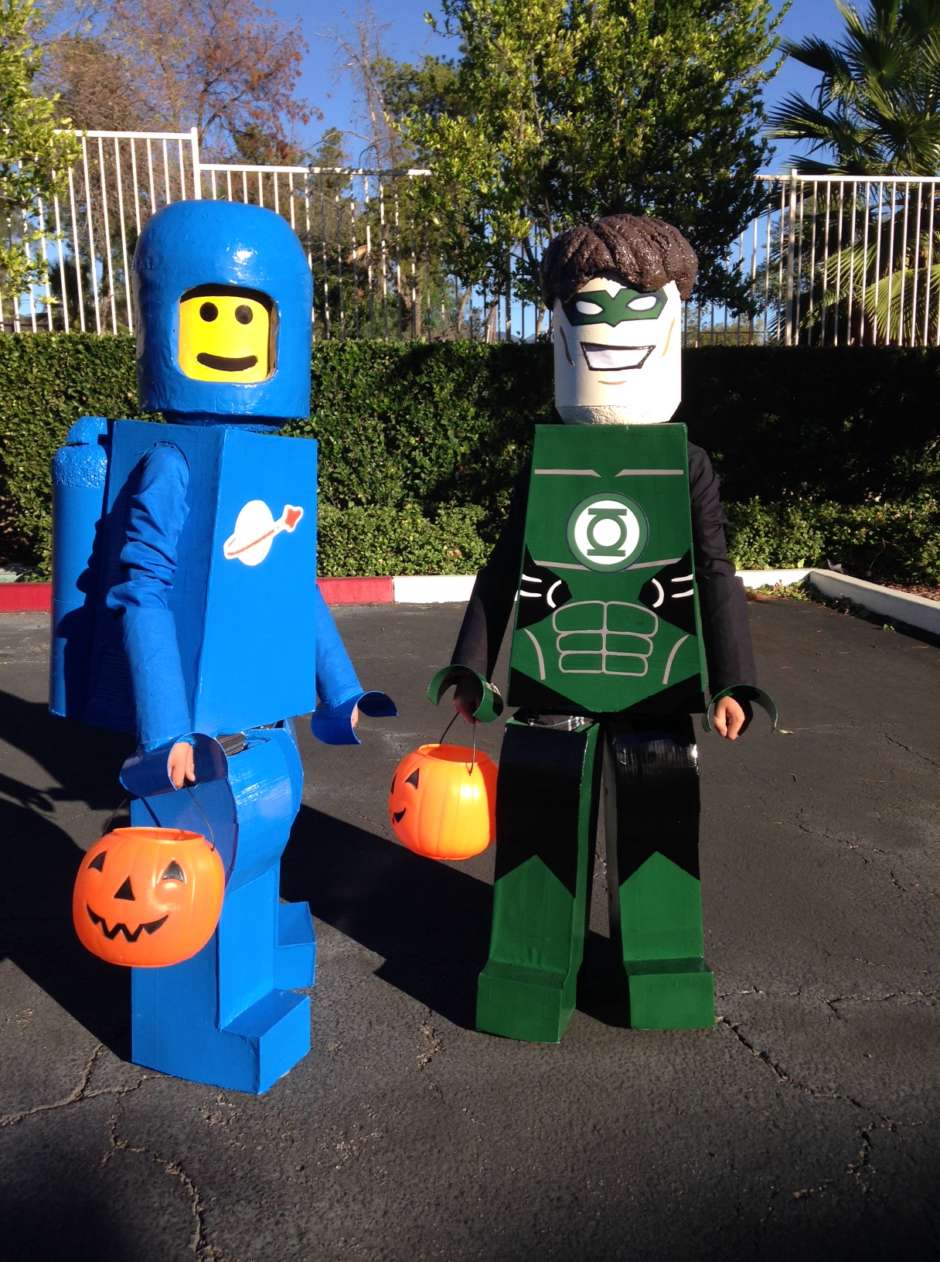 The costumes are constructed from cardboard, actual foam insulation boards layered (glued and shaped), foam, concrete cylinder molds, mailer cylinders, fabric and paint. Some of the Green Lantern graphics were made on my computer and cut out and glued. Both of the boys were looking out of the mouths to see behind fabric. The hair and helmet are from insulation glued in layers and then shaped.
Their is interior foam for the costume to fit comfortably. Both costumes took roughly 30 hours to make over a couple weeks. They were celebrities in these costumes! Over 100 photos were taken with them that Saturday night during Halloween 2015.