Homemade LEGO Batman and LEGO Joker Costumes
It's Batman versus the Joker with a Lego twist this Halloween! These DIY costumes look just like the little Lego figures of the classic superhero and supervillain duo. Gotham City will never been the same when the battle between these two begins!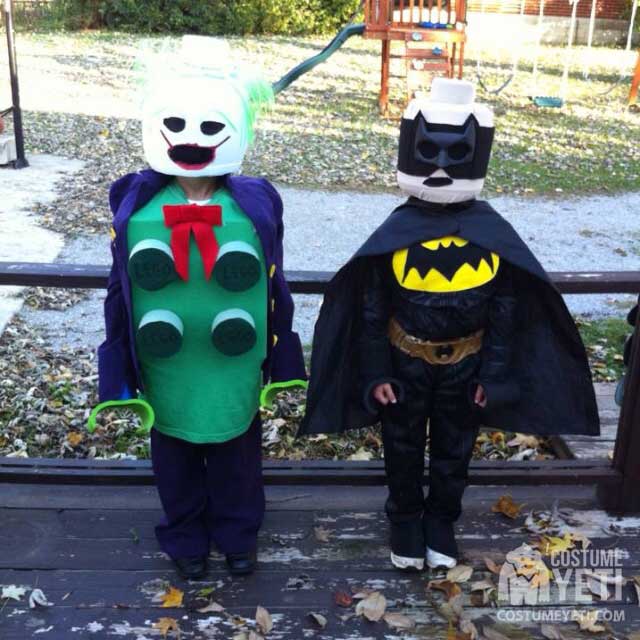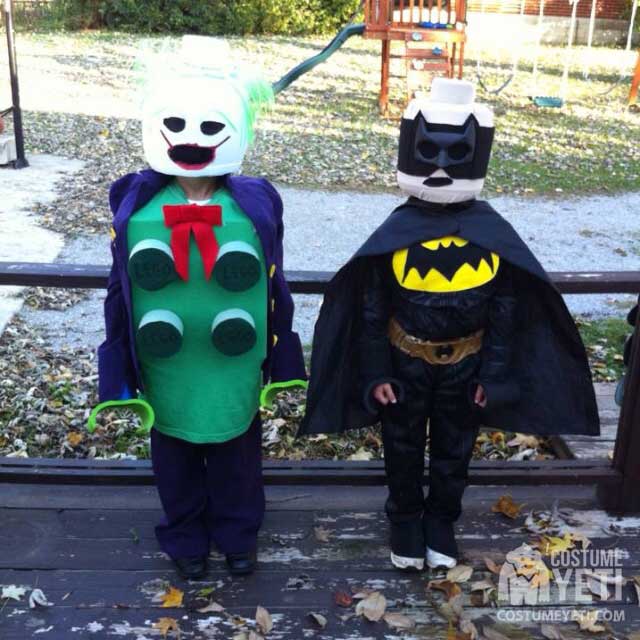 A message from Heather, the creator of the 'LEGO Batman and LEGO Joker' costumes:
Lego Batman and Lego Joker. My boys having fun in their homemade costume made by their mom.
Their heads are made from cheeseball containers. This was a fun costume to do.
(You may also like: Homemade Batgirl Adult Costume)