Lady Beast Beauty and the Beast Gender Bend Costume
I made this gender bent version of beast from Disney's Beauty and the Beast. I am the one wearing the costume. I used a steampunk pattern for the coat and made the colors match Beast's formal suit. I made the skirt from a pattern I found on Google and added in the gold stripes. I couldn't find a corset pattern I liked, so I pinned pieces of craft paper to one I already owned and traced out the panels to make a pattern. I raised the neckline so a wardrobe malfunction would be less likely lol.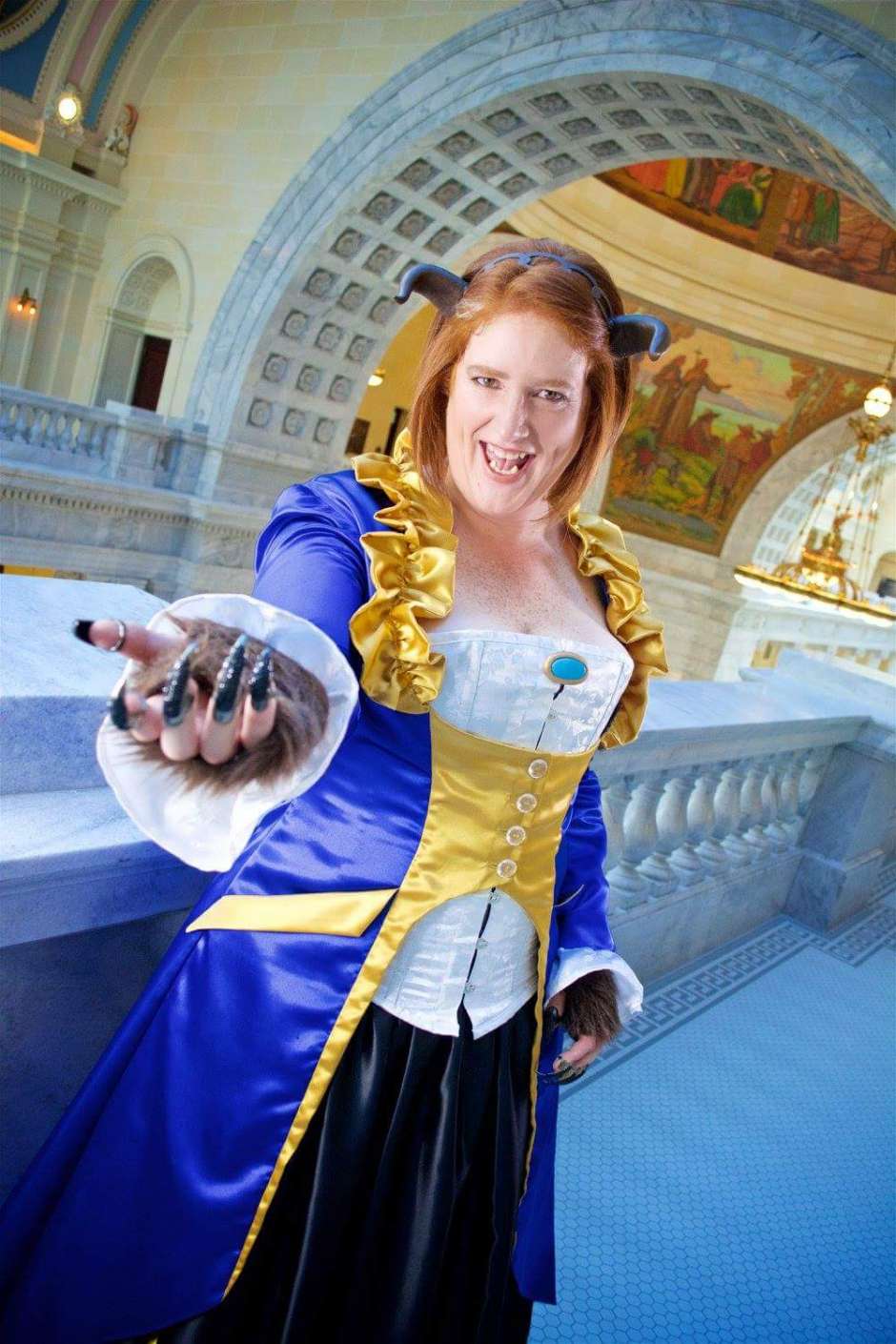 I made the petticoat using a tutorial found on Google. I also used fake fur to make the little gloves and shoe covers. I just wrapped pieces around my hands and shoes, then started pinning and trimming until they were the shape I wanted. They are all hand stitched. I only started sewing about 3 years ago when I decided I wanted to make my own costumes for comic con (I probably should have started with something simple like some Pajamas, but what's the fun in that?) This is the 4th costume I've sewn, and there is definitely a big difference in quality from the first one to now. Google was a huge help. I learned how to do french seams for my skirt so I don't have to worry about it fraying or falling apart.
The horns and pin on the corset are molded out of Model Magic. The horns are hot glued onto a headband.
The only things I didn't make are the fangs and the claws. The fangs come with a bonding agent that fits them to your teeth. I did have to cut and resize all but 2 of the claw rings.
Lady Beast Beauty and the Beast Gender Bend Costume submitted by Nikki W.