Anyone who knows the internet has either seen or heard of Nyan Cat. This costume is made from various colored strips of felt that create the very distinct rainbow trail that defines this internet sensation. What better and more appropriate cat Halloween costume?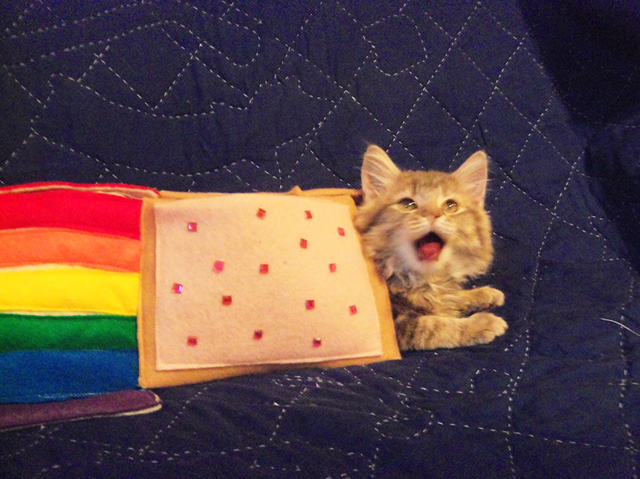 A message from Abbe, the creator of the 'Nyan Cat' costume:
I just adopted Zoey, and my kids got a kick out of the Nyan Cat cartoon on You Tube. I decided I would make a costume. I bought felt, and some stick on pink stones. I made the costume like a tent, so I could put it over my cat without her getting too upset.
I placed her on the reverse side of a blanket so it would look like she was flying through stars. And while I was taking pics, she yawned and it made the photo extra cute.