Homemade Thomas the Train Costume
My 2 yr old loves Thomas and I couldn't find a good costume for Thomas. After searching for an engineer I decided to make Thomas out of his wagon. I wanted it to be durable for a 2 yr old to ride in. So that's when I decided to us 2x4s, plywood and screws!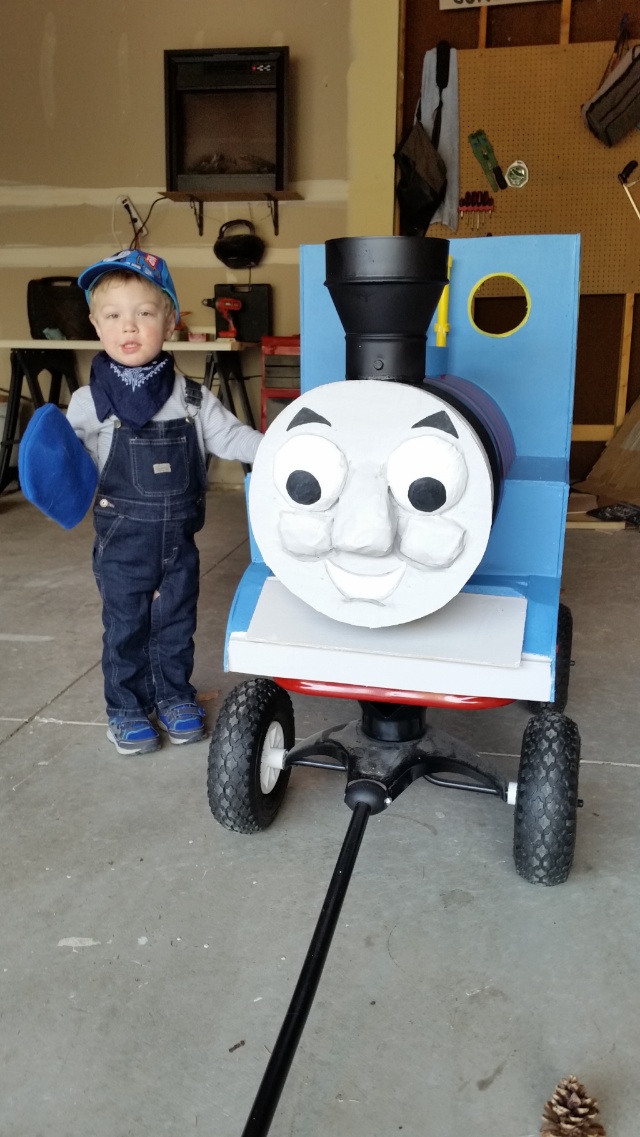 I used 3 sheets 5/8 plywood, concrete cylinder, pvc, chalk, screws and brakets, galvanized steel pipe that looked like a smoke stack, pcc 3″ cap, watch heads, faucet handle and 5 gallon bucket
I bolted the sides to the wagon and made a box inside to have the cylinder be nailed too. I used 2×4 pieces to create the front look and the last piece of plywood to seperate the sitting area from the round train area.
I used brackets to hold the smoke stack on, chalked the 3″ pvc cap behind the stack. Primed everything together and then painted. I nail the bucket inside the cylinder so I could have something to keep the face on. I paper mache the face with 2 styrofoam balls and packing tape for cheeks and nose. THE face is made of plywood. I nails the face to the bucket and chalked around the edges.
Inside I used pvc pipe and faucet for "steam control", made a break from a painter stick, used watch heads for pressure gauges and made a door to show "fire and coal".
The steam stack works with dry ice, there's a under cabinet light attaches for lighting and a bell inside to ring!!!
Kids and family at the fall festival we brought it to thought it was part of the exhibits there. Kids were jumping in and parents were a king pics of their kids in it until I had to let them know it was my 2 yr old wagon and I built the train for him!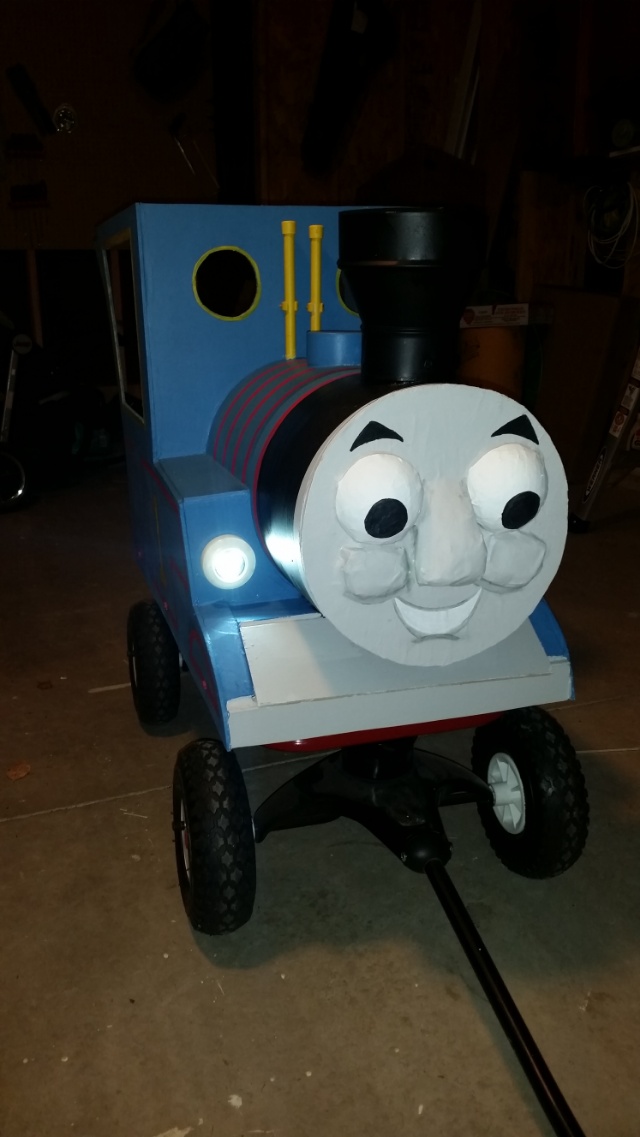 Thomas the Train costume submitted by Melissa K.