Women's Homemade Squirrel Girl Costume
I made the faux fur tail with steel tension wire and quilt batting and attached it to the yellow vinyl utility belt with a metal support piece. I made the utility belt as well as the fur collar and sleeves on the jacket.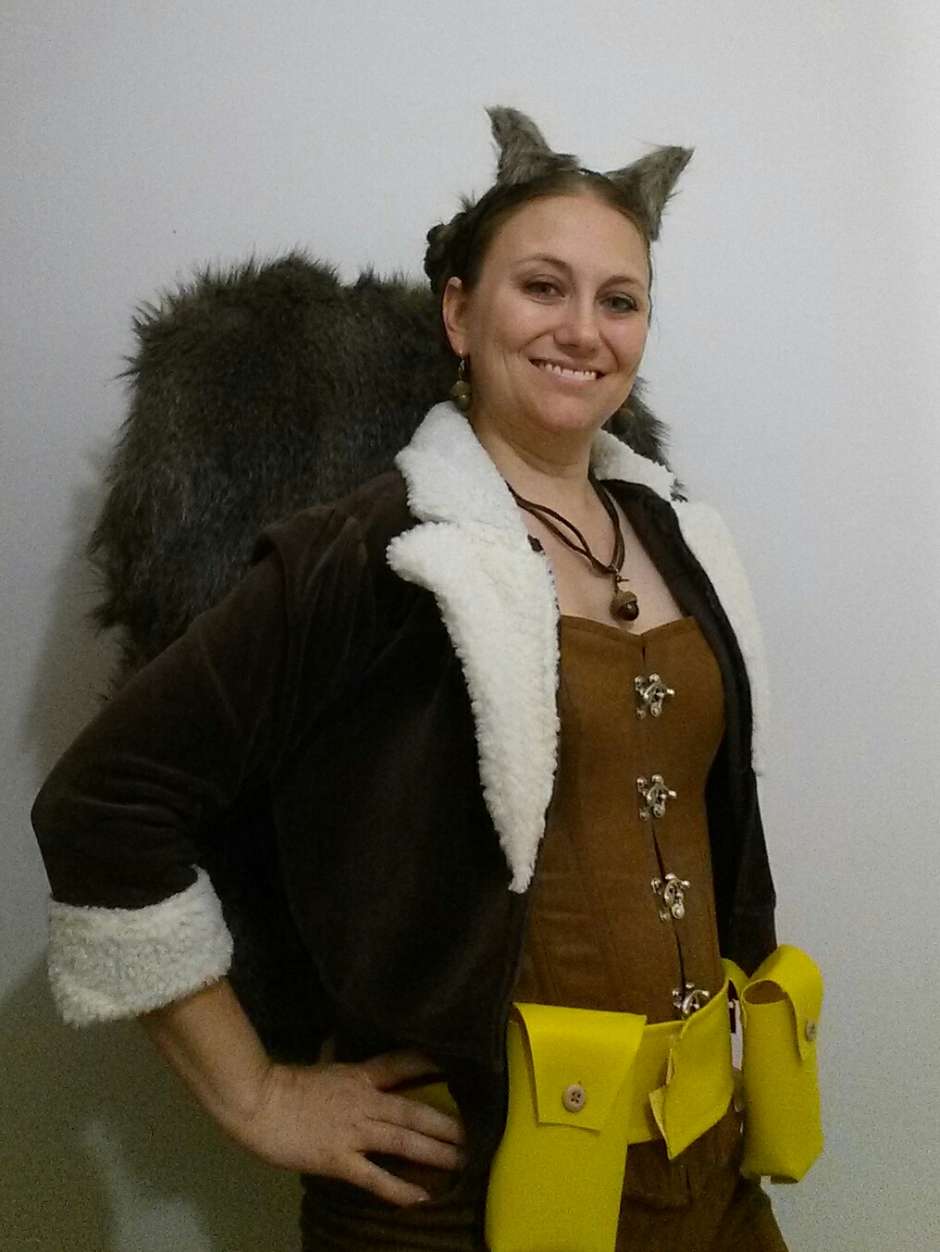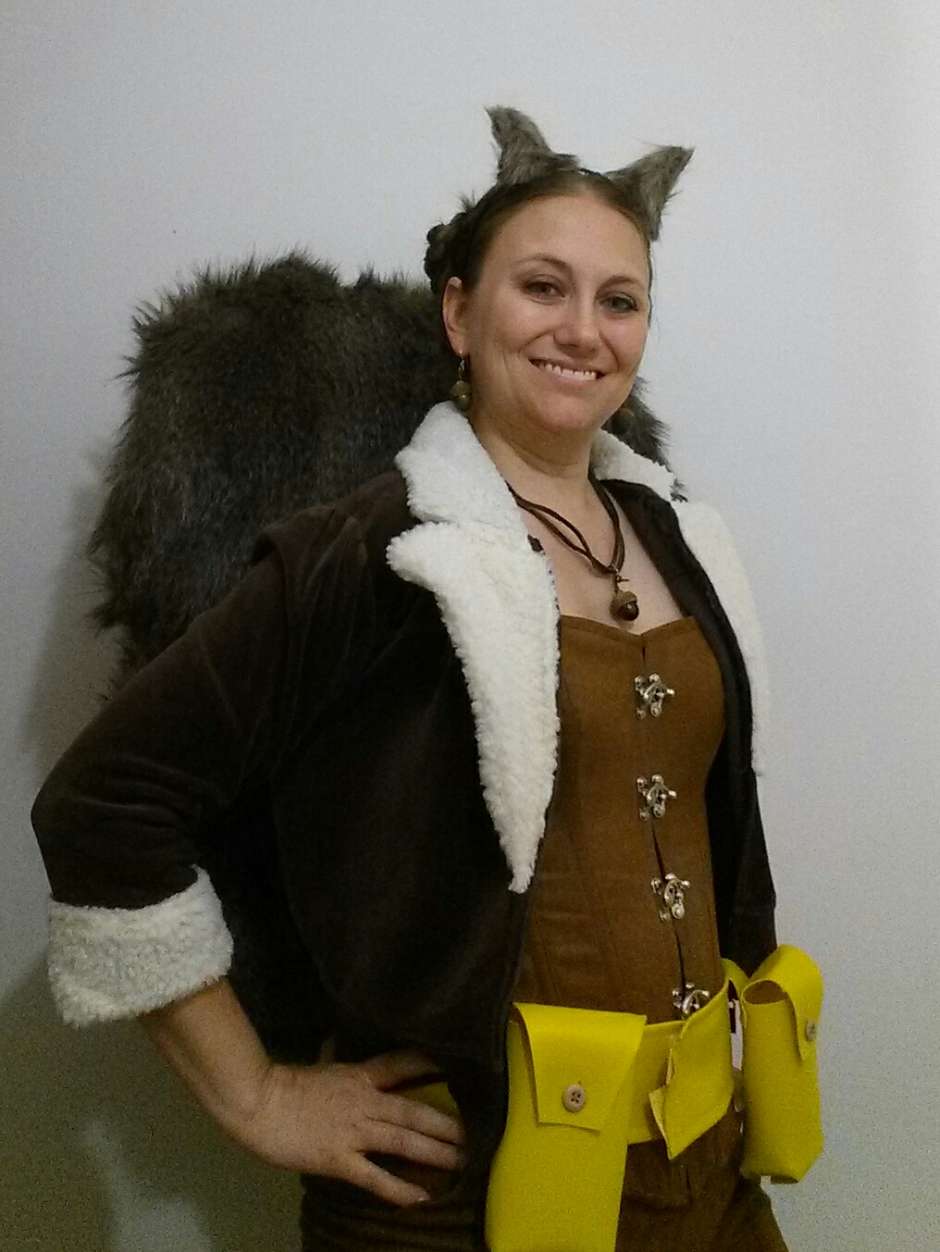 The ears I made using the same fur as the tail and I found fake acorns in a craft store to make the earrings and necklace. The corset, leggings, and shorts I am wearing were purchased.