Homemade Little Red Riding Hood Family Costume
Every year I have handmade my daughter's costume since she's been born. We usually try and coordinate our costumes as a family. So when my daughter was Little Red Riding Hood I knew being the Big Bad Wolf would not only be super cute, it would be super easy as well! Comfort is usually key for me so I slipped on some black leggings and a long sleeved shirt and added this faux-fur vest I found at our local vintage shoppe. I bought some faux-fur fabric at our craft store and made little ears that I glued onto a headband. With a little big of magic via makeup, my look was transformed into the Big Bad Wolf! We were complimented the whole night on how awesome we looked as a family!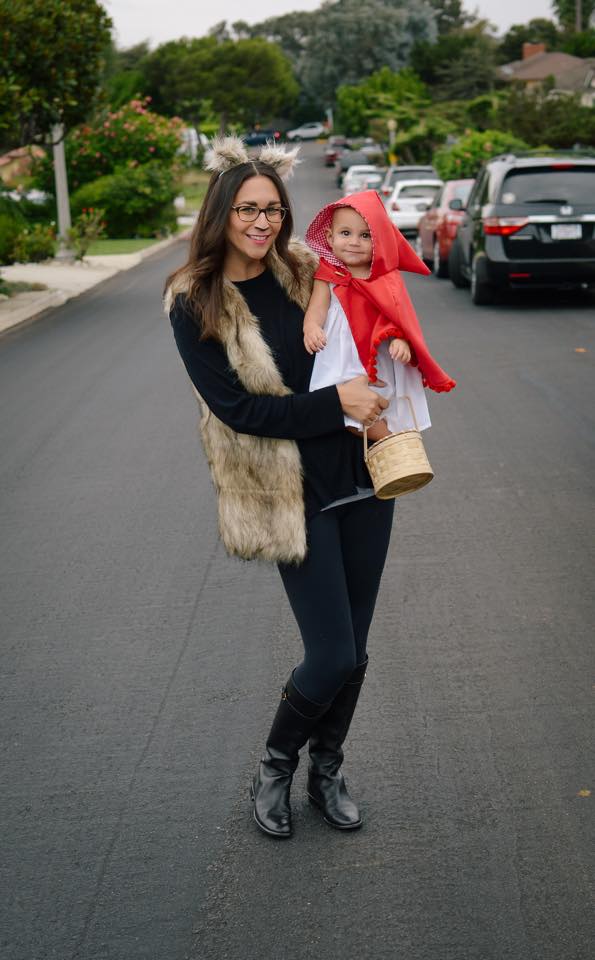 Little Red Riding Hood family costume submitted by Kimberly B.