Homemade Little Hobo Costume for Kids
My son, Victor is wearing the costume. We made it using things we already had around our home. We choose this costume because we wanted to make our own, and we already had everything we needed.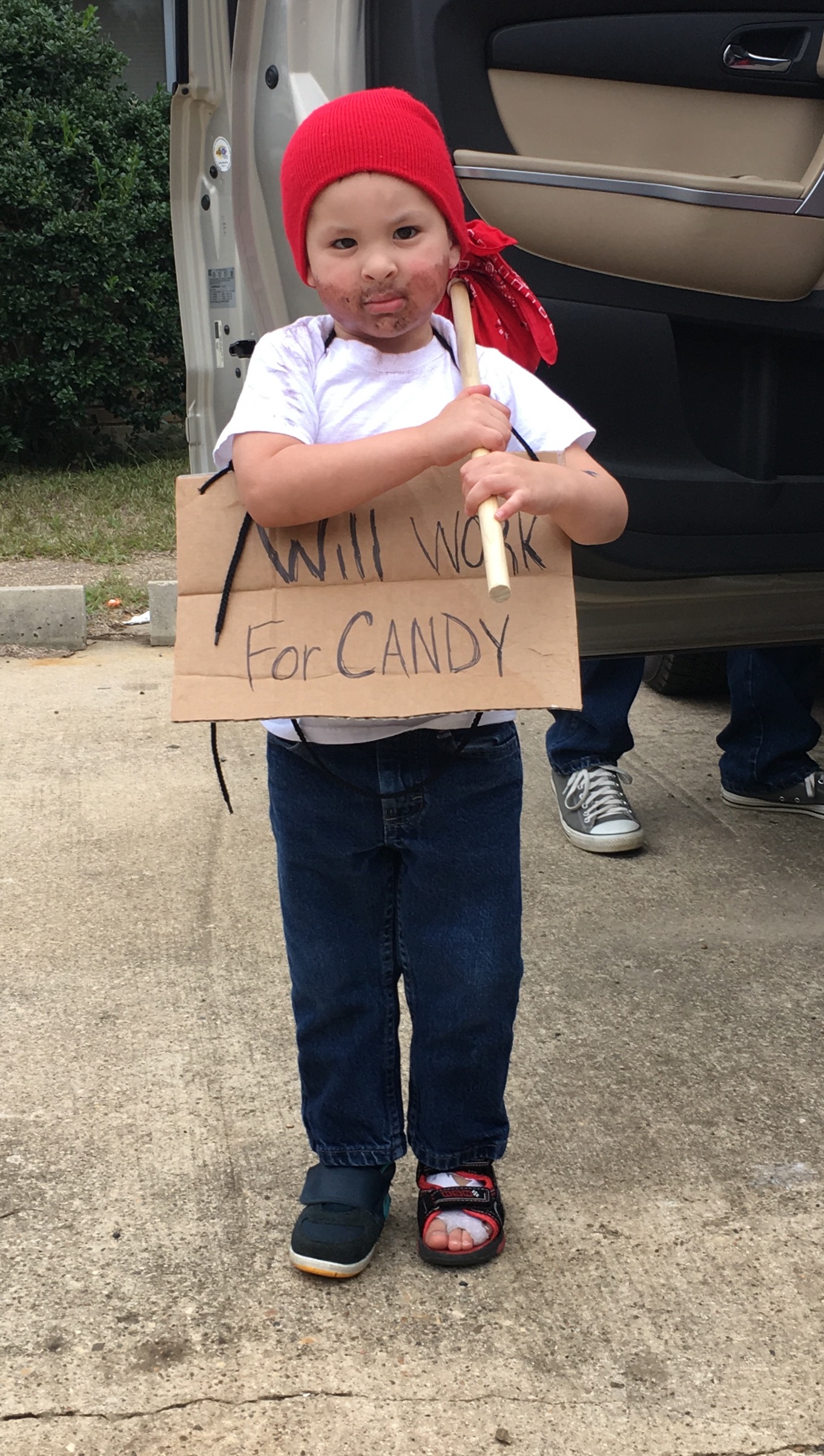 He had awesome accessories. He had a handmade cardboard sign that read, "Will work for candy." He also had his own hobo stick.
The whole family enjoyed Halloween 2015 so much because of this costume. He got so many compliments.
People were laughing and pointing. It was very cute! He also got extra candy from people because they were so thrilled about his costume.
We hope you enjoy it too!!!!
Little Hobo costume submitted by Torri R.