Homemade Ice Queen Costume
This Ice Queen costume is very ideal for this time of the year because it adds that chilling feeling that helps make Halloween so spooky! She's done a very good job with the makeup for this costume to make her look like she's spent some time in her sub-zero castle! She's literally the coolest Queen around!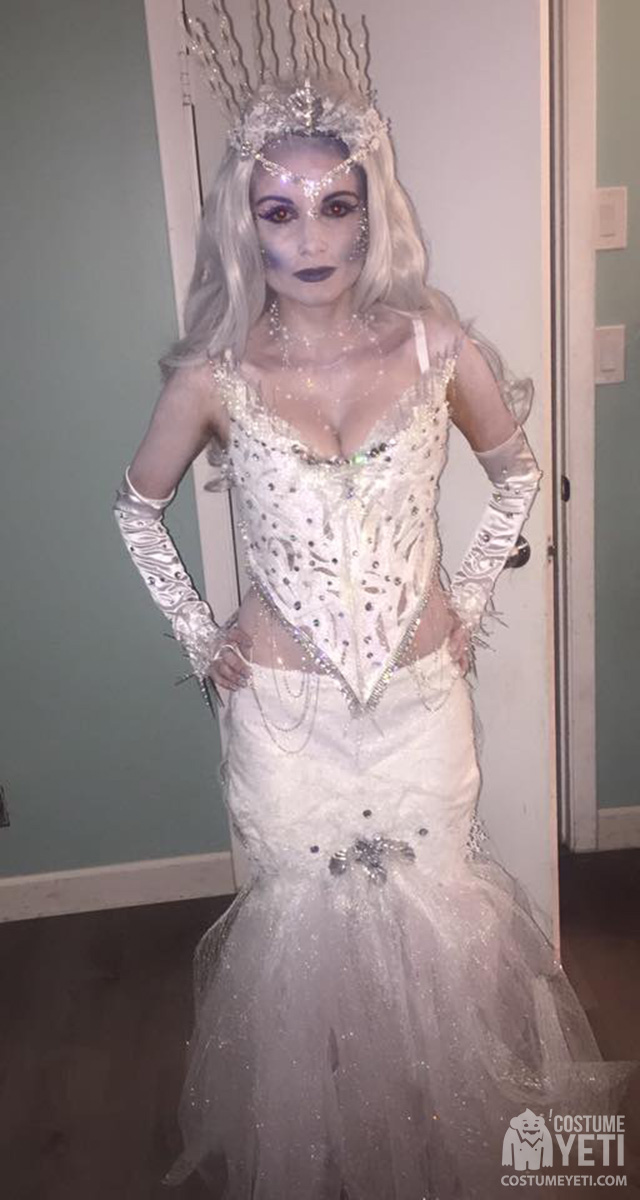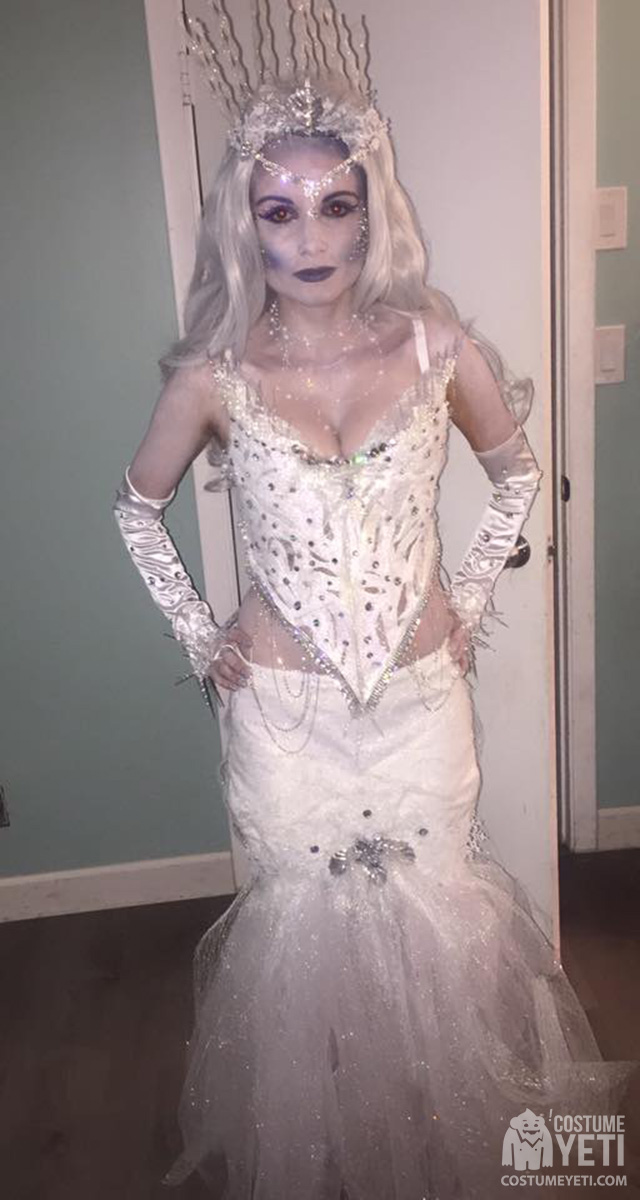 A message from Diana, the creator of the 'Homemade Ice Queen' costume:
I made this costume with stuff I found at home.
I used foamed wood lining for the corset and for the skirt I used a white pencil skirt and covered it with tulle.