Homemade Human Anatomy Couples Costumes
In our costumes for this year, my girlfriend and I recreated the human body anatomy. The materials we used in order to make it were: fabric paint, face paint, an airbrush and tight clothes. First, we sketched the muscles to have a reference, for this we used different images from encyclopedias. Then, it was time for the details, which we accomplished by using darker shades of red to create volume effect. The creation of the costumes lasted a couple of hours due to the amount of details in the human body, however, the entire process was fun and entertaining. The overall cost of the costume was low and it was worth every second, the costume was a hit!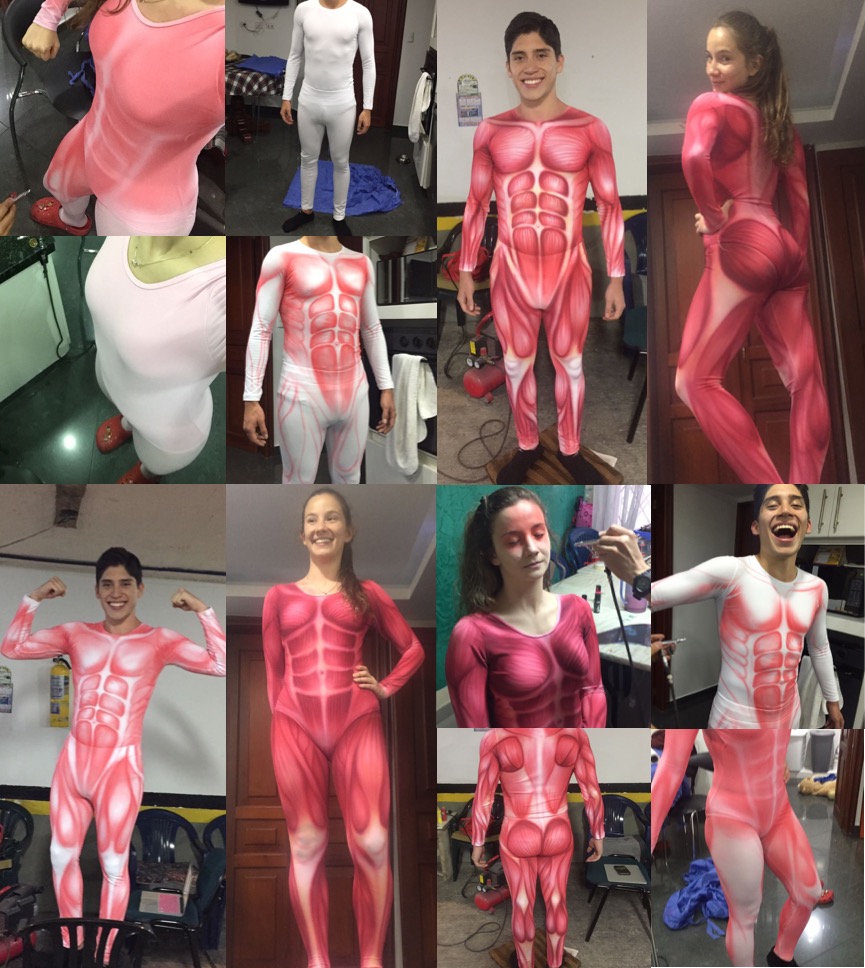 Bodies costume submitted by Carlos P.