Homemade Cousin IT Halloween Costume from Addam's Family
This costume is a HOMEMADE costume of Cousin It from the Adam's Family TV Show that many of us had come to love. I wanted to make a Cousin It costume and for this costume you will need a hat and lots of yarn and lots of hot glue. I started by cutting yarn pieces the length that I would need. There was a lot of cutting going on for sure. Then I used hot glue to glue each piece of yarn one at a time all around the inside of the hat. Glue each piece of cut yarn right next to each other with no spaces in-between. You will keep going around and around many times so that you have a thick layer of yarn that will be hanging down in order to be able to cover your body. This takes a lot of work to do. It was more time consuming than I thought it would be. You will need to have a place cut out for your eyes so you can see. I have shown several pictures of the progress as the costume was being made. One of the pictures show what I did for the eye area. The last thing you will need is a pair of sunglasses with the same shape that Cousin It wore on the TV Show. My Grandson Jordan is wearing the Cousin It costume in this picture.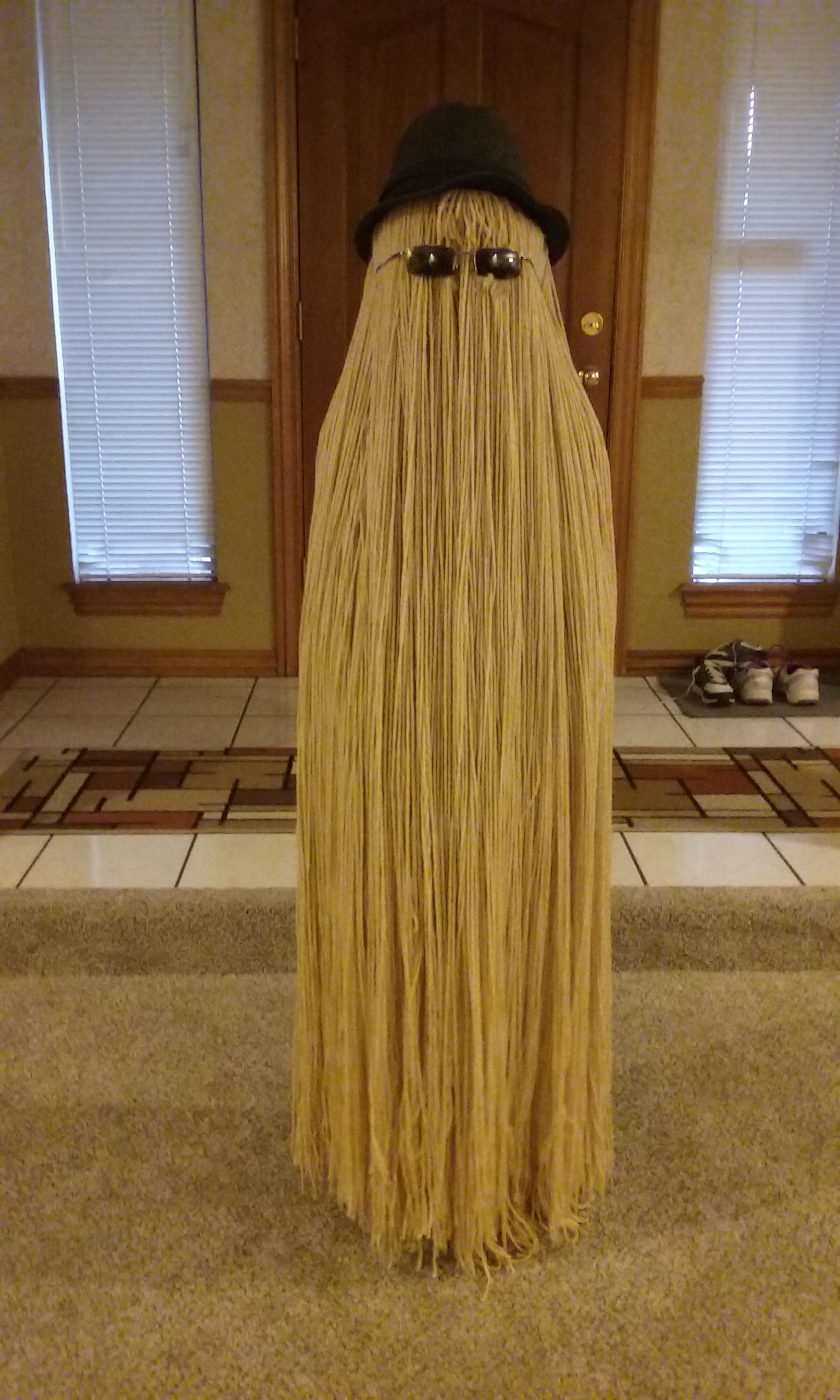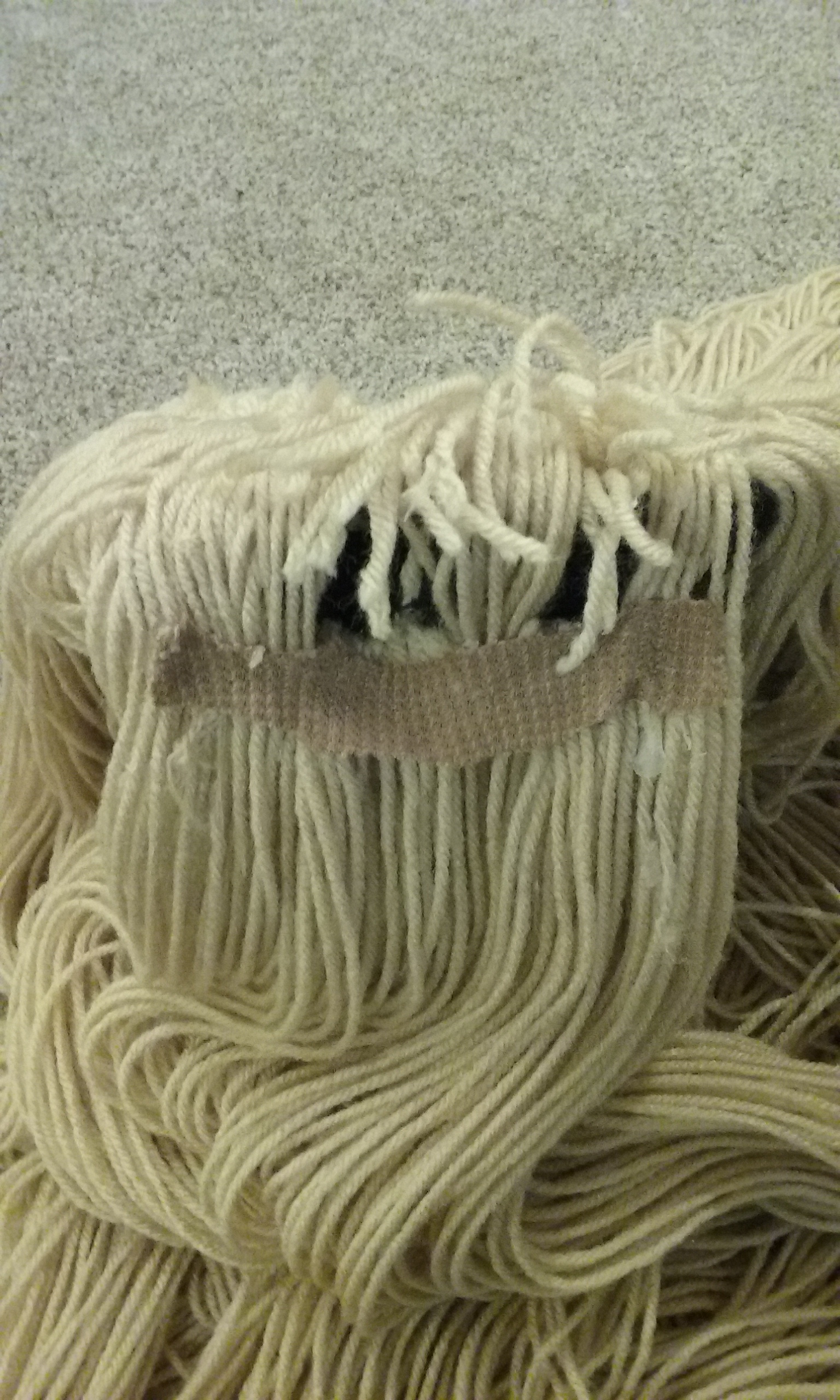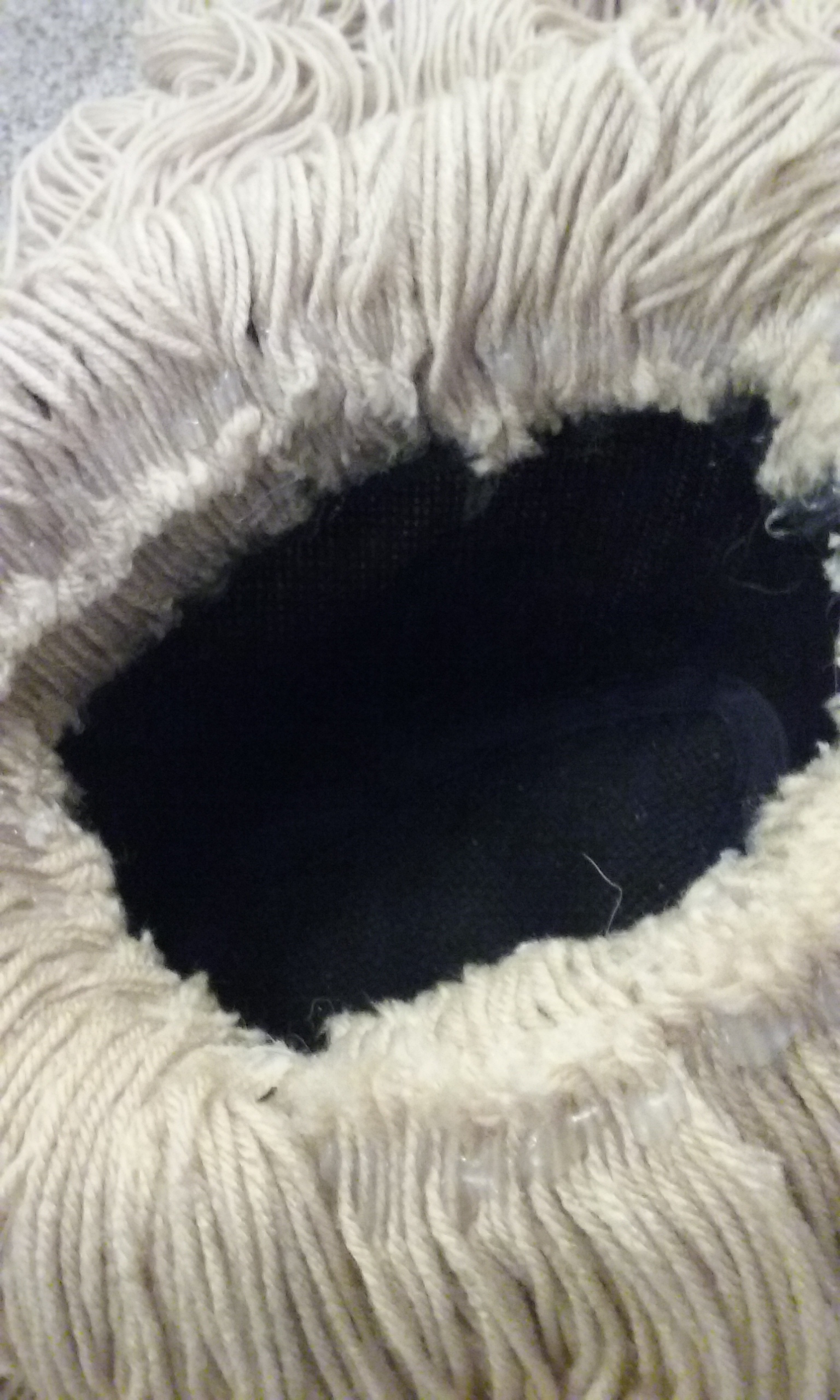 Addam's Family Cousin IT costume submitted by Ronda.