Homemade Batgirl Adult Costume
It's Batgirl to the rescue this Halloween with this incredible costume! Batgirl is an iconic figure in the superhero world and this costume will surely remind everyone of that. This costume was made DIY but it looks like it was bought and it'll definitely amaze all Batman fans!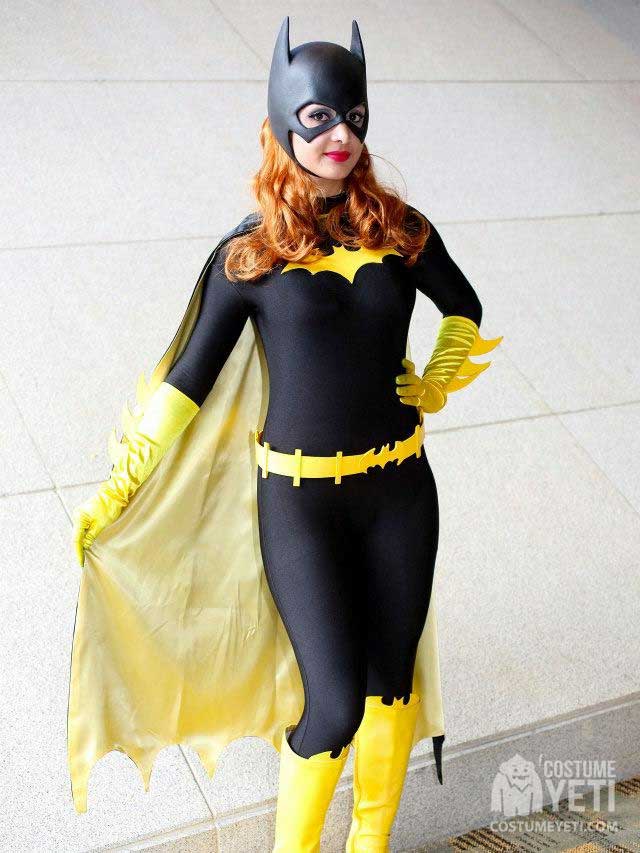 A message from Amy, the creator of the 'Homemade Batgirl' adult costume:
I've always been a fan of batgirl and what she stands for. I love her intelligence and confidence and have always felt she was a great role model for women and young girls.
I made this costume myself, minus the cowl that was commissioned from a professional. The suit is spandex with foam details for the belt and emblem, and I spray painted the boots and bat symbols to the same yellow color. The gloves also have foam detailing for the spikes. The cape is made from costume satin.
The wig was purchased online and styled and cut by myself. I love wearing this costume because it's comfy and also makes me feel like a superhero!