Heartwarming DIY Baby Scarecrow Costume
I made my son's scarecrow costume, my daughter kara that is sitting next to him in some pics was her Halloween costume when she was his age.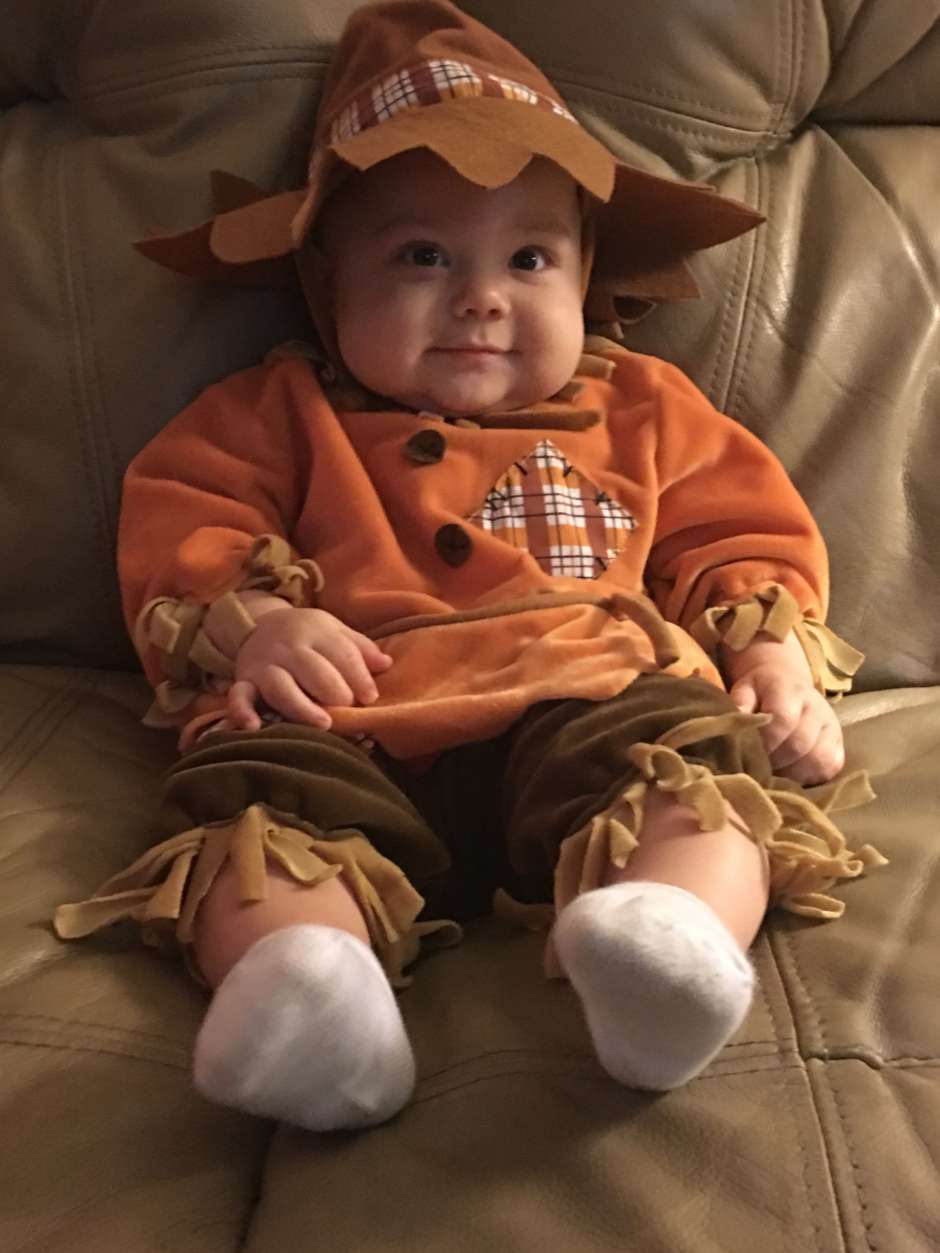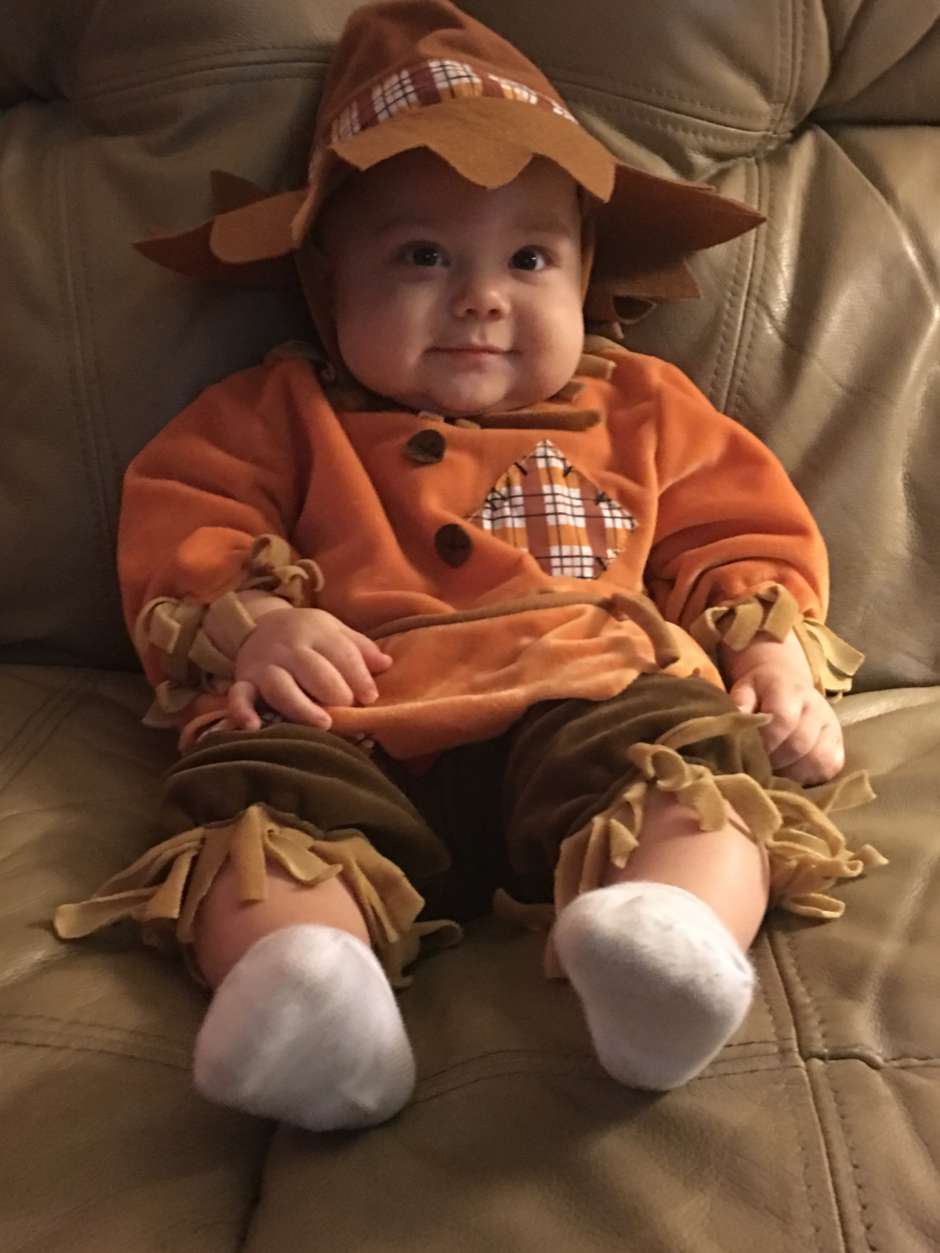 I cherish this costume I absolutely love it I made It I can't tell you how I did because I'm not most handy person but it took me awhile to do. I've never made anything in my life. I'm hoping you love it too. My children are a blessing he loves his older sister and her being born blind in one eye.