Funny DIY Lost Dog Costume
I (Nicole Lehtomaki) is in the costume. I was invited to a Halloween party and I had never before dressed in costume in my adult life and my friends really wanted me to go. So I agreed to dress up and go. Years earlier, I had seen the idea of this costume online. I decided I would go to the Halloween party but I wanted it to be in something funny to give people a good laugh, so I decided to make my own "Lost Dog" costume.
I bought the pants and night gown top at a thrift store. I stuffed my bra with partially deflated rubber balls, stuffed my butt with stuffing that I put in a pillow case and tied in the middle (to give it a butt shape), wore a pair of my daughter's old glasses, borrowed the cane from my mom, took a picture of the stuffed dog before I safety pinned it to my butt, printed out the picture and made the Lost Dog sign. I tied my hair back and put powder in it to make it look gray.
And there you have it my Lost Dog costume 🙂 Happy Halloween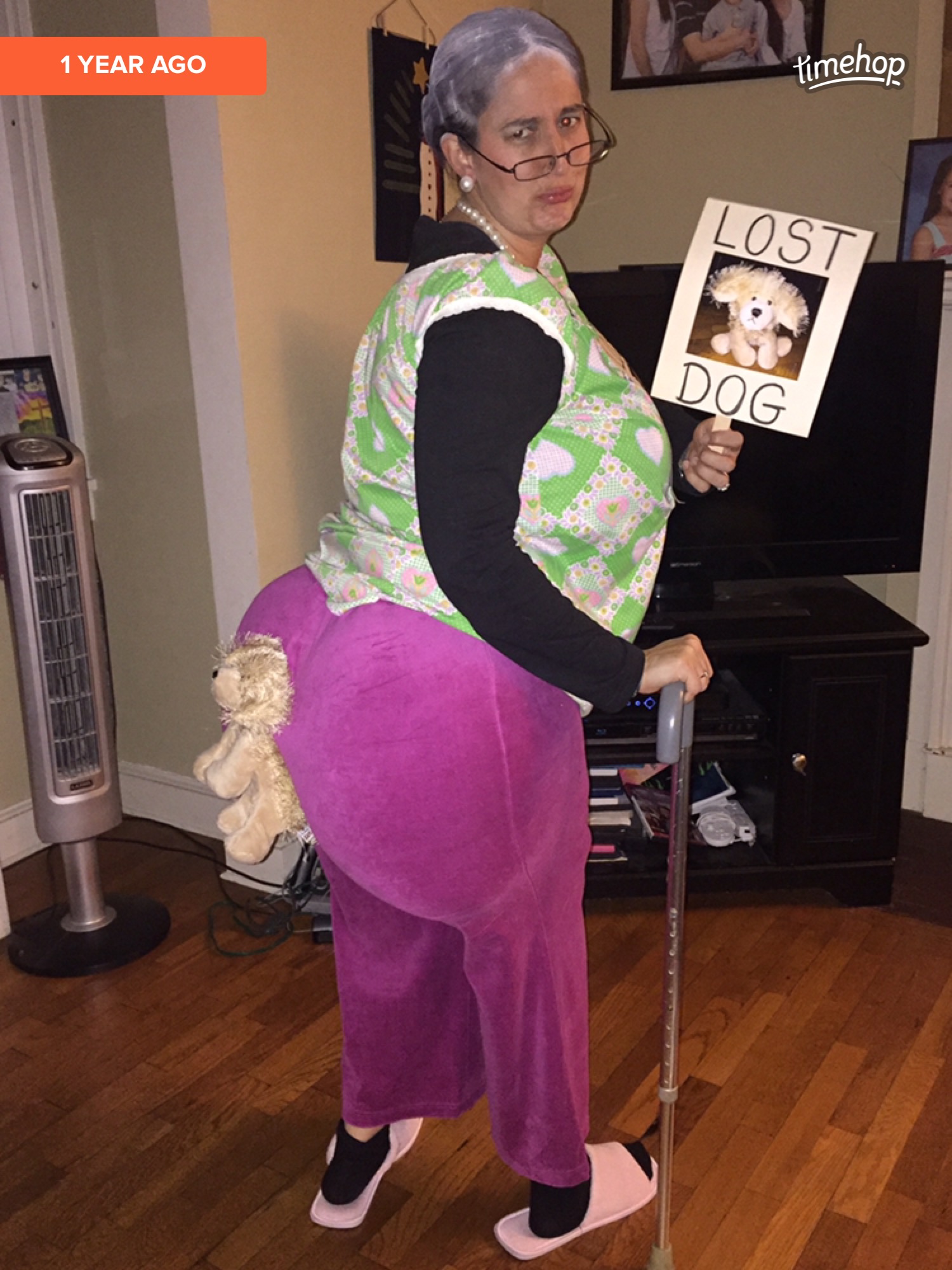 Lost Dog costume submitted by Nicole L.