Evil Queen Costume from Snow White
I am a huge Disney fan, particularity a fan of Disney villains, and the evil queen was the first. My best friend had made a Maleficent costume and it was SUCH a hit, I really wanted something to compliment her.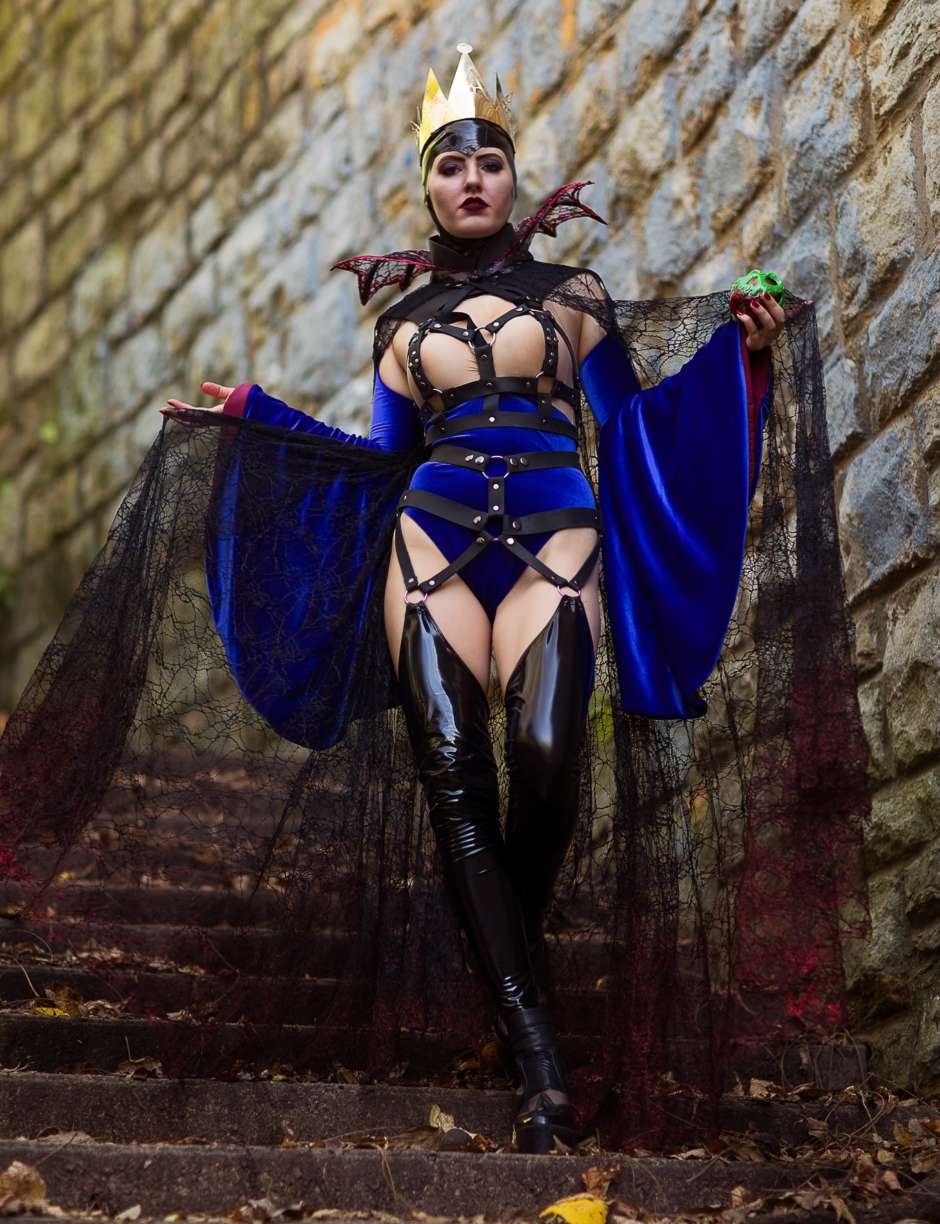 I decided to mash the classic queen with a dominatrix look probably because that's how I imagine her, and costume mash ups are all in the rage right now. I MADE THE WHOLE THING!
Fashion is my passion and I love to sew, so the whole thing was by my hands. The harness is actual leather, the body and sleeves stretch velvet, and the cowl plastic coated spandex. I made my huge boobs with foam and nude fabric. I dip dyed the bottom of the cape to make the ombre, and used puff paint on the collar to make the veins. I even made that cute little apple with clay.
I however, did not made the crown, I commissioned a local designer to make it for me. But the rest is all me. I hope you enjoy my creation! 😀