Enchantress (Suicide Squad) Costume
Meet Enchantress: 6,373 years young. Classified as: sorceress/extra-dimensional entity. Abilities: possesses host, teleportation, open portals, telepathy, summon demons and terrors, illusion and spell casting, limit of power unknown. Weakness: heart.
This year's Halloween I had the honor of becoming Enchantress from Suicide Squad. The main parts of my costume are bought online made by RichMahoganyLife Designs. I added the tattoos by painting them with body paint. I bought a "witch doctor bracelet" and wore my own necklace as additions. The hardest part was painting my Enchantress tattoos, it took more focus and energy than time to paint on the symbols, but I believe it's what brought Enchantress to life.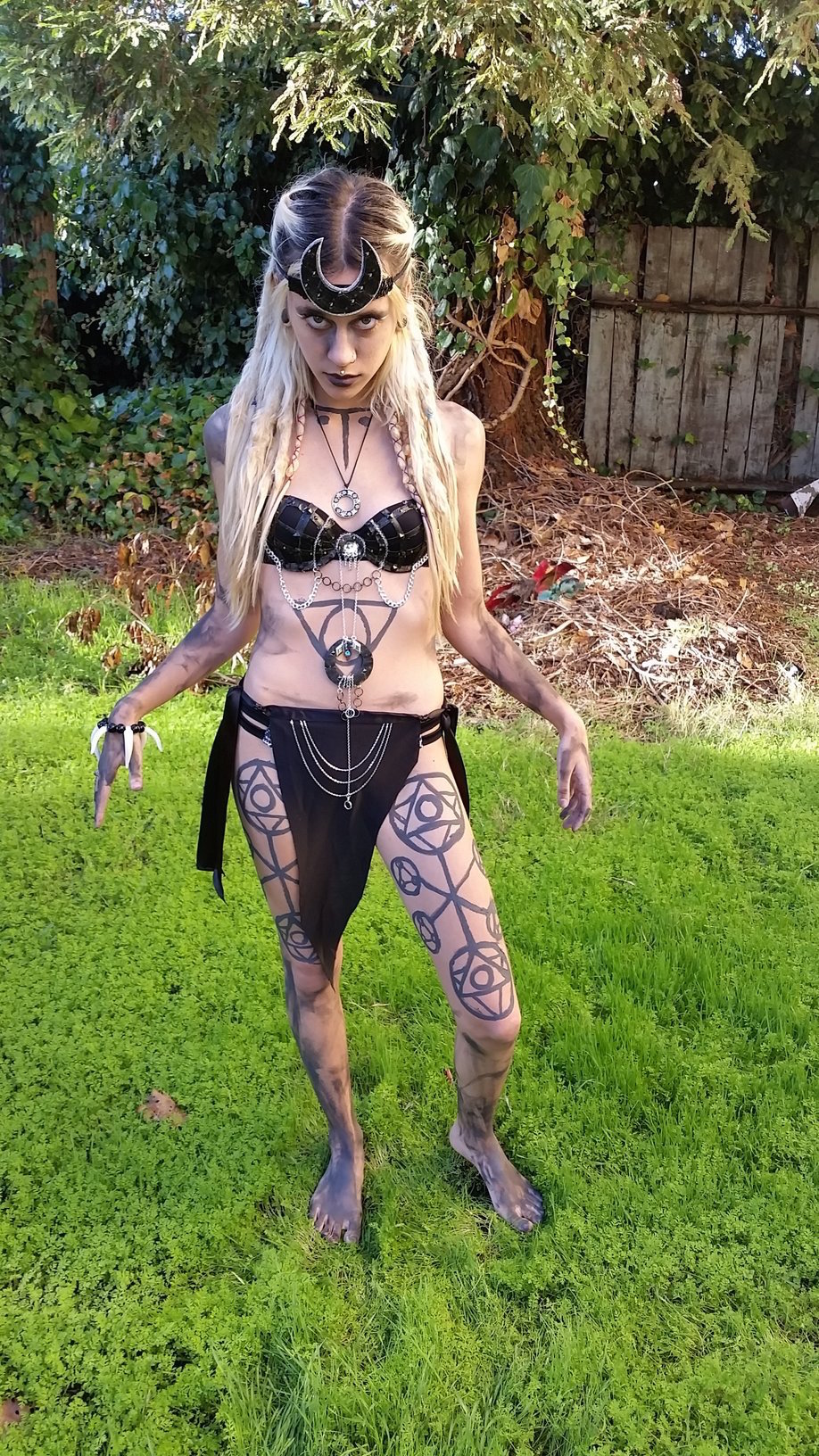 No shoes were required for this ancient sorceress! I had a blast creepily whispering "Enchantress" and embodying her presence in my strange poses.