DIY Viking Family Costumes
With a love of all things Vikings and Norse we thought going as a viking family would be great this year. We didn't have my daughter's wheelchair yet at the time so transforming her wagon into a viking ship seemed the best and coolest option.
I made the viking costumes for myself, my husband, and daughter. There was honestly minimal sewing and lots of hot glue used. The viking ship dragon head and tale was inspired by actual old Norse drawings. My daughter's shield is made from cardboard and crafting foam so it would be light enough for her. I made my shield from solid oak wood from an old lazy Susan that my great grandfather made. It is about 15 lbs. I made our weapons too including my husband's axe. The detailing on the axe was inspired by Nordic designs and Skyrim. I used a dremel tool to get the angles of the blade and engraving.
Our hairstyles were inspired by the show Vikings on the History channel. My husband's look was inspired by berserker vikings and my ensemble and hair was inspired by Lagertha from the show vikings. We decided to not use any chain mail type armor because vikings didn't use that until later when they were being converted and absorbed by English rule. A lot of thought, time, and love went into our costumes. My daughter said she was a REAL viking. That was the best compliment I could think of.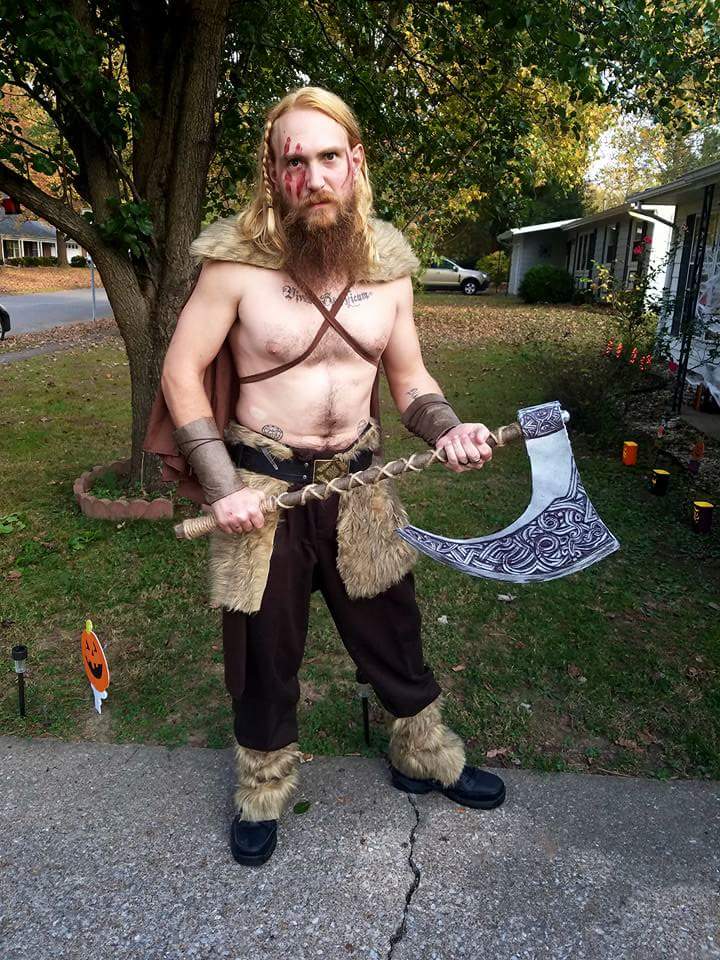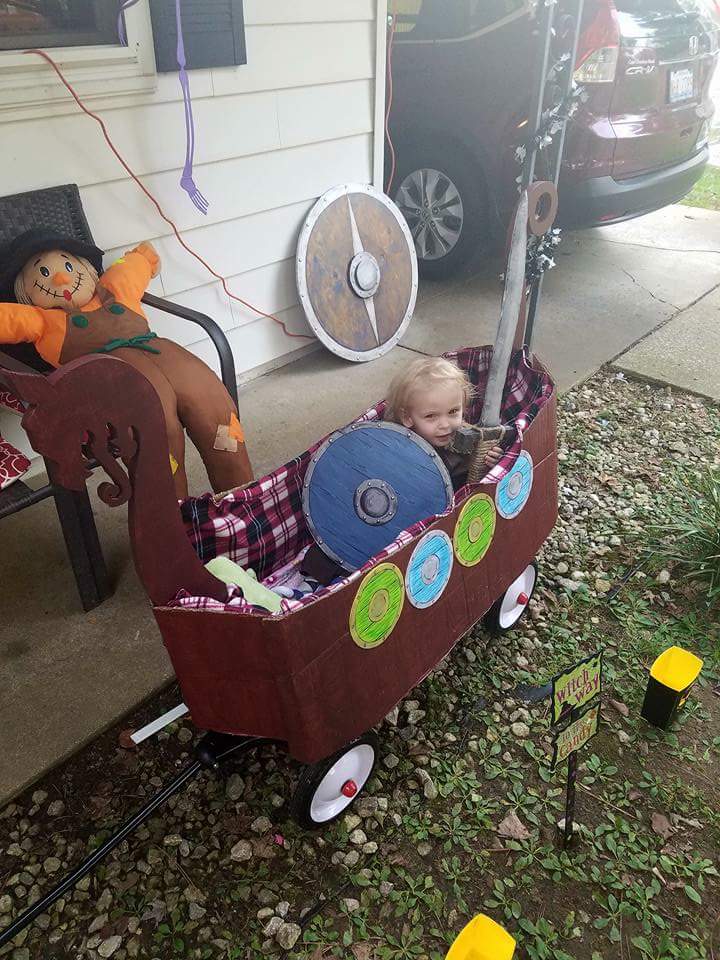 Viking Family costume submitted by Savannah W.