DIY Queen Elizabeth the First Costume for Kids
This is Sukari Suzuki Jordan. She is 3 years 4 months old and this year she is Queen Elizabeth the First. I started making her costume 2 months ago. It's all hand sewn. The large collar around the back of her neck is made from a laundry hamper which I cut up, warped and covered in fabric, lace and finished off with a bias. I started off making the overall frame of the dress and finished off with lots of rosettes, lace, piping, bias and pearls.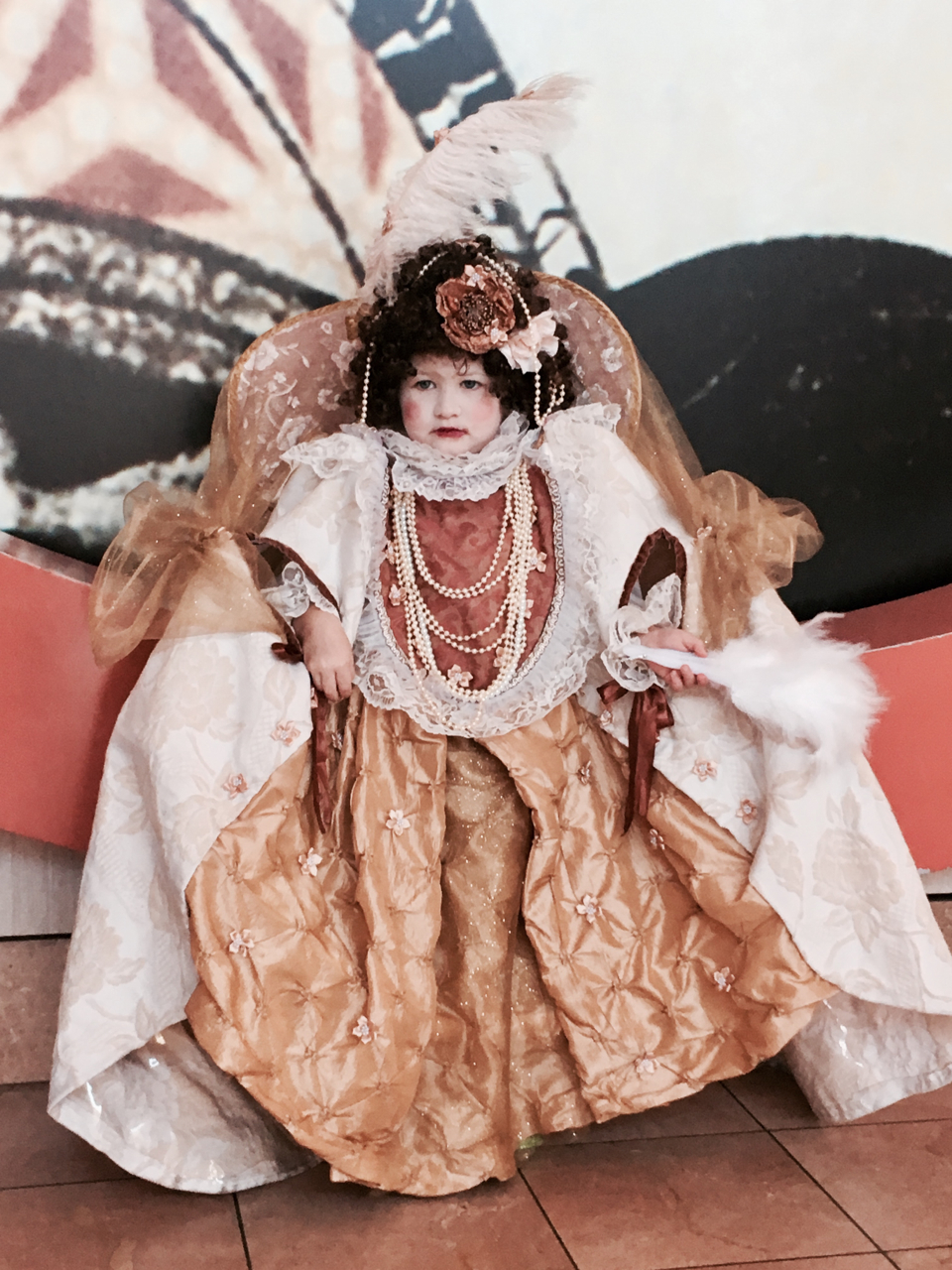 Each year I make a costume based on a different country to celebrate a strong figure. I also rotate male and female costumes each year. The first year she was a Maasai Warrior from Kenya (we lived in Africa 6 years just prior to her birth), her second year she was Frida Kahlo representing Mexico, her third year she a Muay Thai boxer from Thailand and this year Queen Elizabeth the First.
Tips – Though it looks like it would take ages to put on, she was ready to go in 6-7 minutes. There is one shirt, one dress that slips over her head and a wig. Also, I lined the bottom part of her dress in shower curtain plastic so that it would stay clean.
Queen Elizabeth the First costume submitted by Taya M.