DIY Marry Poppins Family Costume
Our Mary Poppins theme was something I started collecting pieces for months before Halloween. Mostly thrift store finds. Had to add sleeves and ribbons to dress, tulle and ribbons to hats, and added the colorful stripes to Burts jacket using duct tape.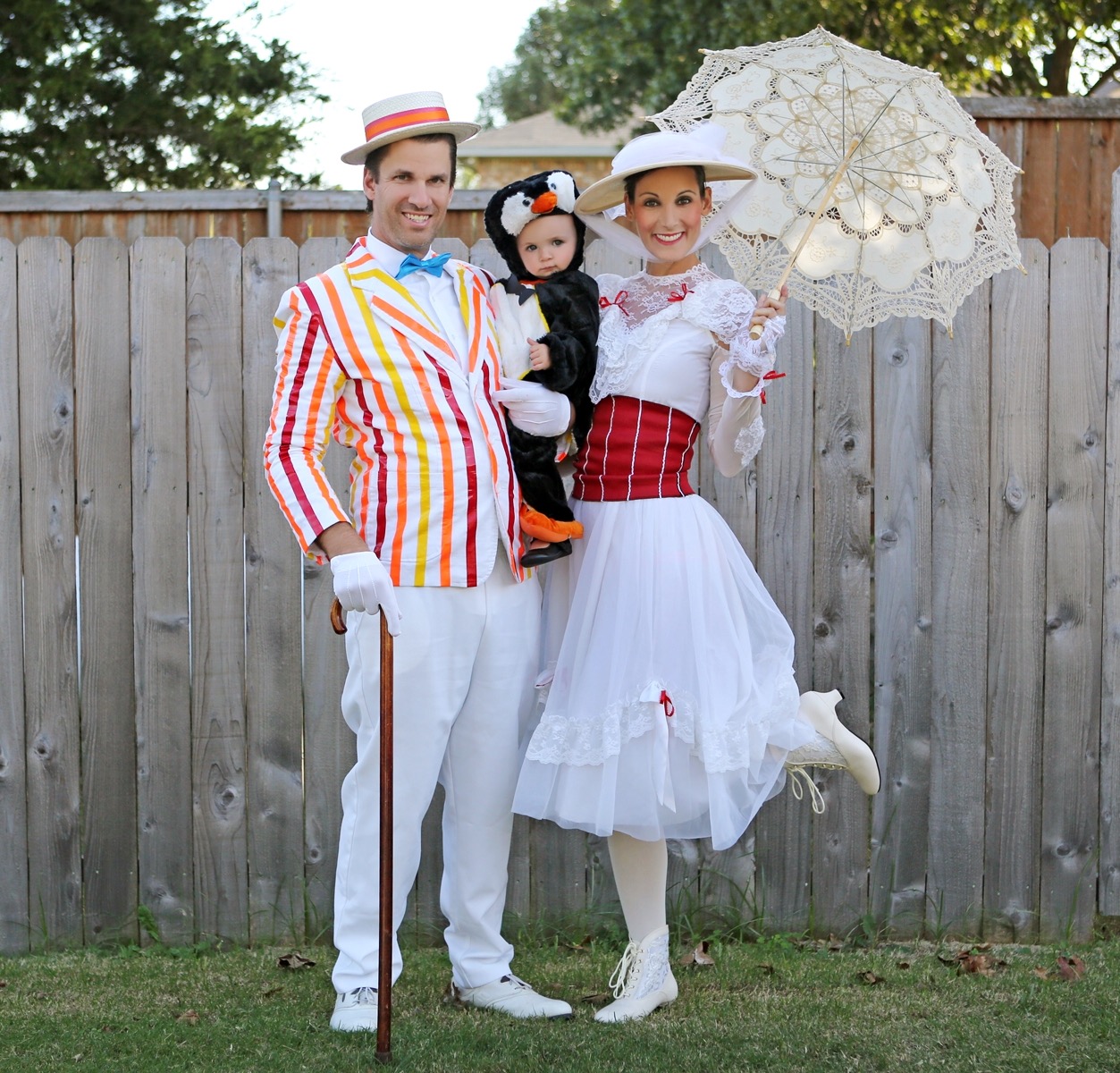 Marry Poppins family costume submitted by Cassie L.