DIY Mad Hatter and White Rabbit Alice in Wonderland Couples Costume
I am the Mad Hatter, my boyfriend is the White Rabbit – both from Alice in Wonderland. I made the costumes. The hats are made from cardboard & covered in stretch crushed velvet (there is polfil stuffing inside to make them more comfortable and keep them from falling too far onto our heads/faces). His fuzzy rabbit ears are stuffed with polyfil & wire to make them posable. Spray painted a clock gold for the pocket watch and used a yard of gold rope trim for the chain. His vest/waistcoat is sewn from brocade with gold flecks. My dress is sewn from 3 satins in light green, dark green & blue. My oversized bow tie is stuffed with polyfil to hold its shape. We had a great time & our costumes were well received by everyone – several strangers stopped us for photos at our local Target.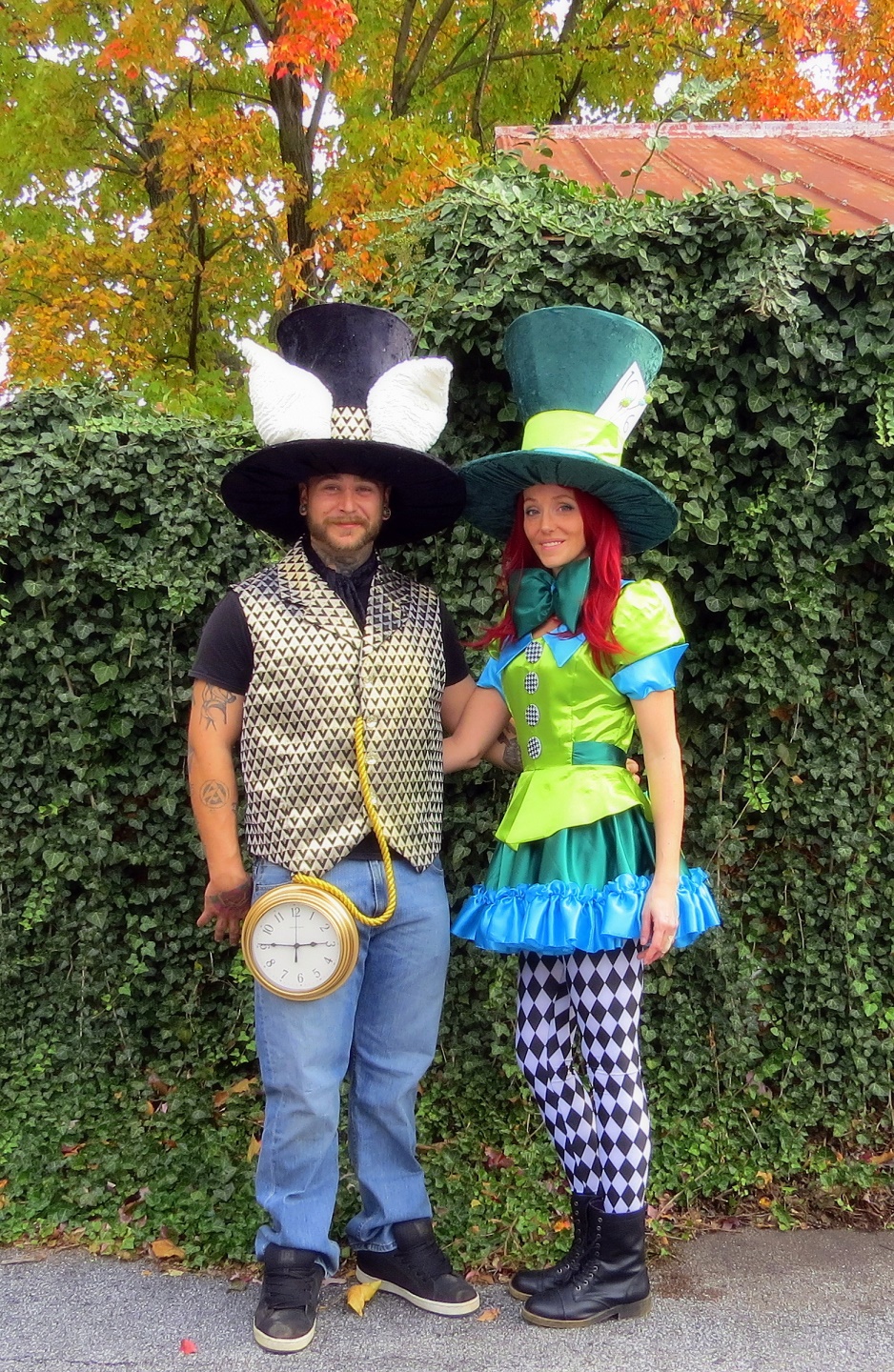 Mad Hatter & White Rabbit from Alice in Wonderland costume submitted by Jordan F.