DIY Joe Dirt and Brandy Couples Costume
Hey y'all. My name is Brittany but you can call me Brandy. This handsome fella is Joseph but he goes by Joe Dirt. Joseph has always tried talking me into letting him grow out a mullet but I just couldn't handle it. LOL. So he suggested Joe Dirt & Brandy. Greatest idea ever but the best part was considering it was FREE. All apparel was things we'd already had. Help us win.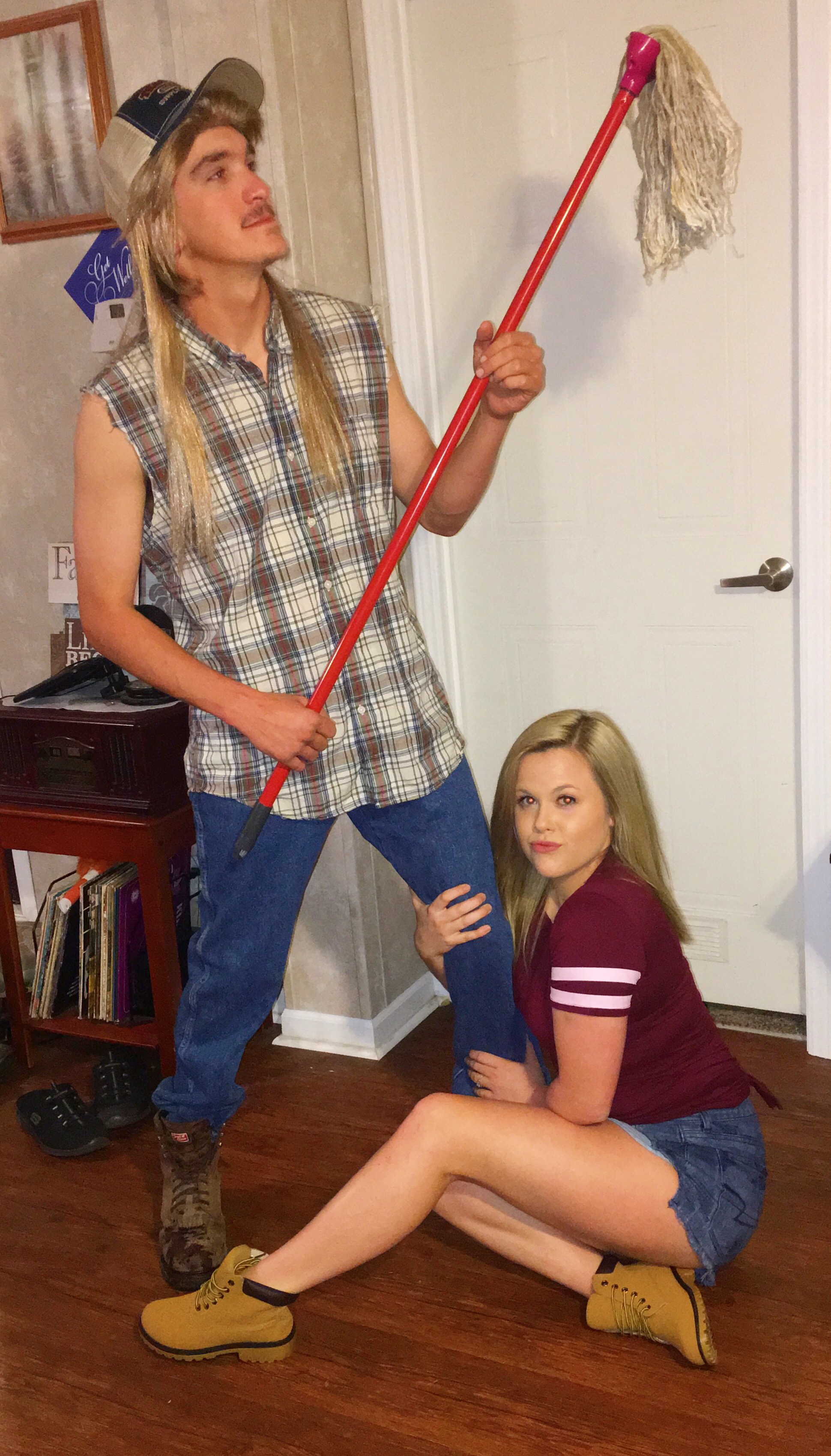 Joe Dirt & Brandy costume submitted by Brittany G.