DIY Jigsaw Costume for Kids from Saw
Our family loves halloween and why not create a complete family of psychos… my 5 year old as jigsaw complete with tricycle. He played the part well, riding by eyelock on people and asking if they wanted to play a game then ride backwards.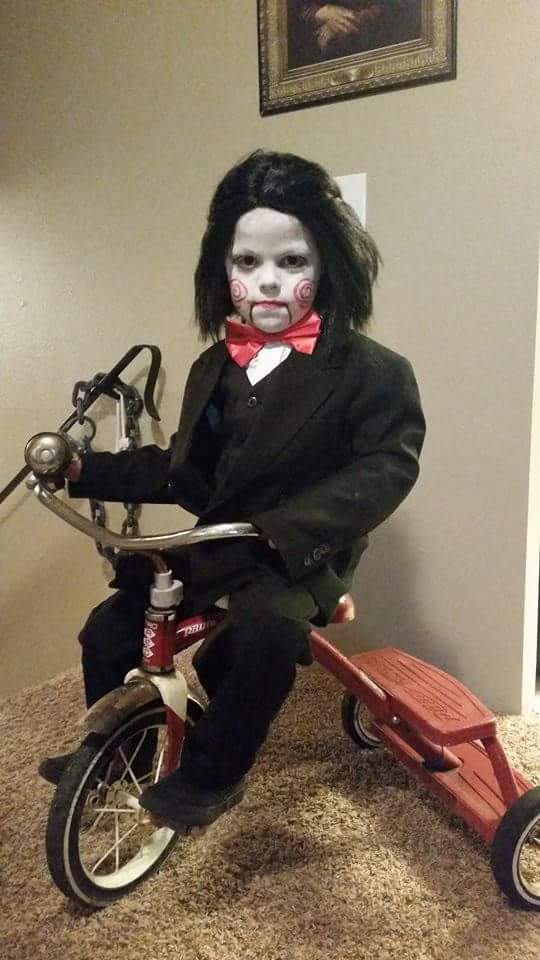 Jigsaw costume submitted by Ursula O.