DIY Giselle Enchanted Costume
My mom has been making my costumes for years and I always help a little but with this costume, I was with her every step of the way. I went shopping for materials (long day!), I learned how to cut and that pinning never seems to end, I learned that zippers can be tricky, and how to paint shoes. The most important part of the dress is the flowers on it – they are hand painted. We couldn't find exactly what we wanted, or even close, so my mom and I hand painted all of the flowers and stems onto plain turquoise fabric. The pink flowers are hidden Mickeys just like they are in the movie! This Enchanted costume took a lot of hours (over several weeks!) from planning to shopping to cutting to sewing to painting and I was extremely proud to wear it to school and tell people that I did half of the work!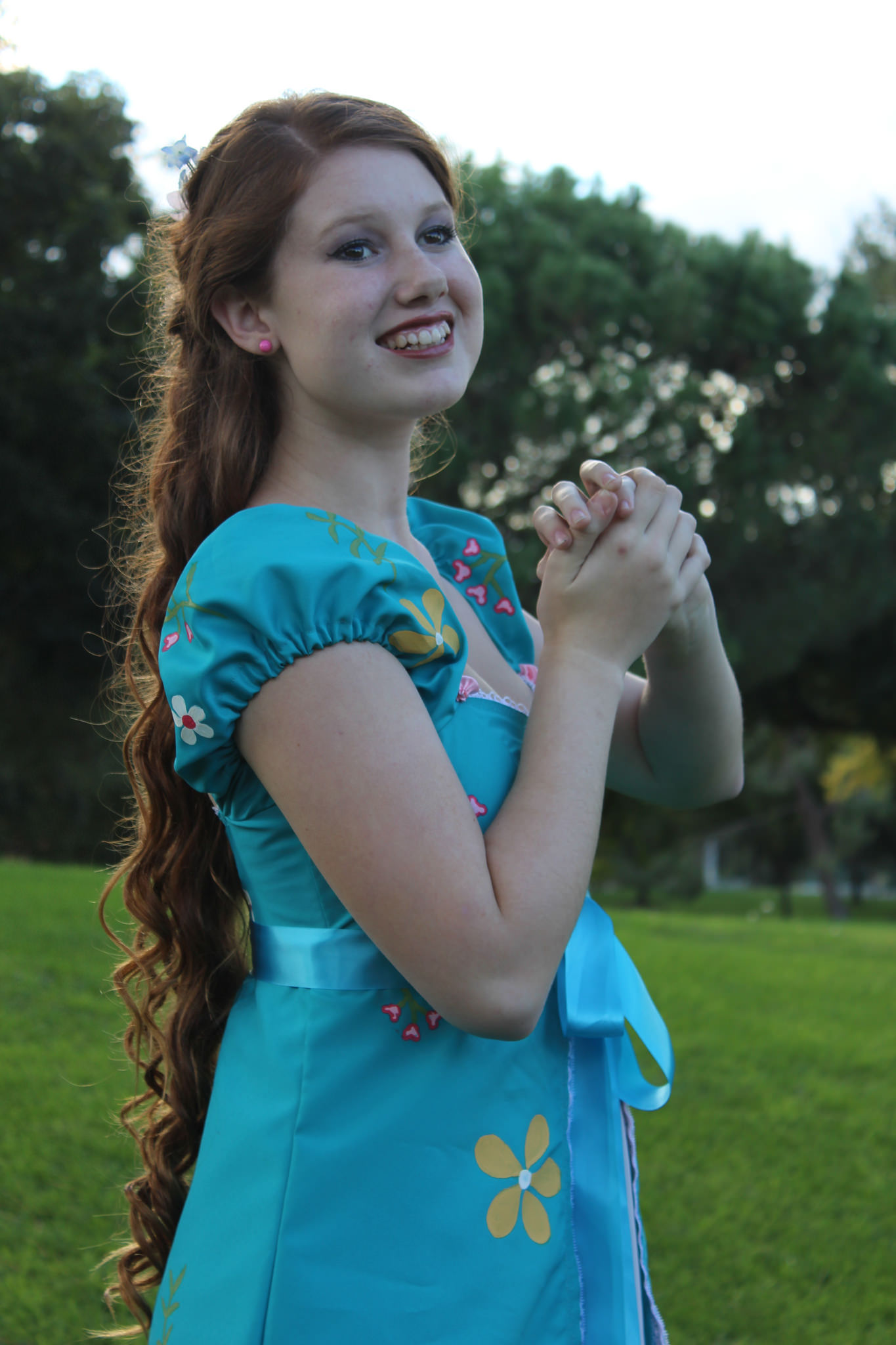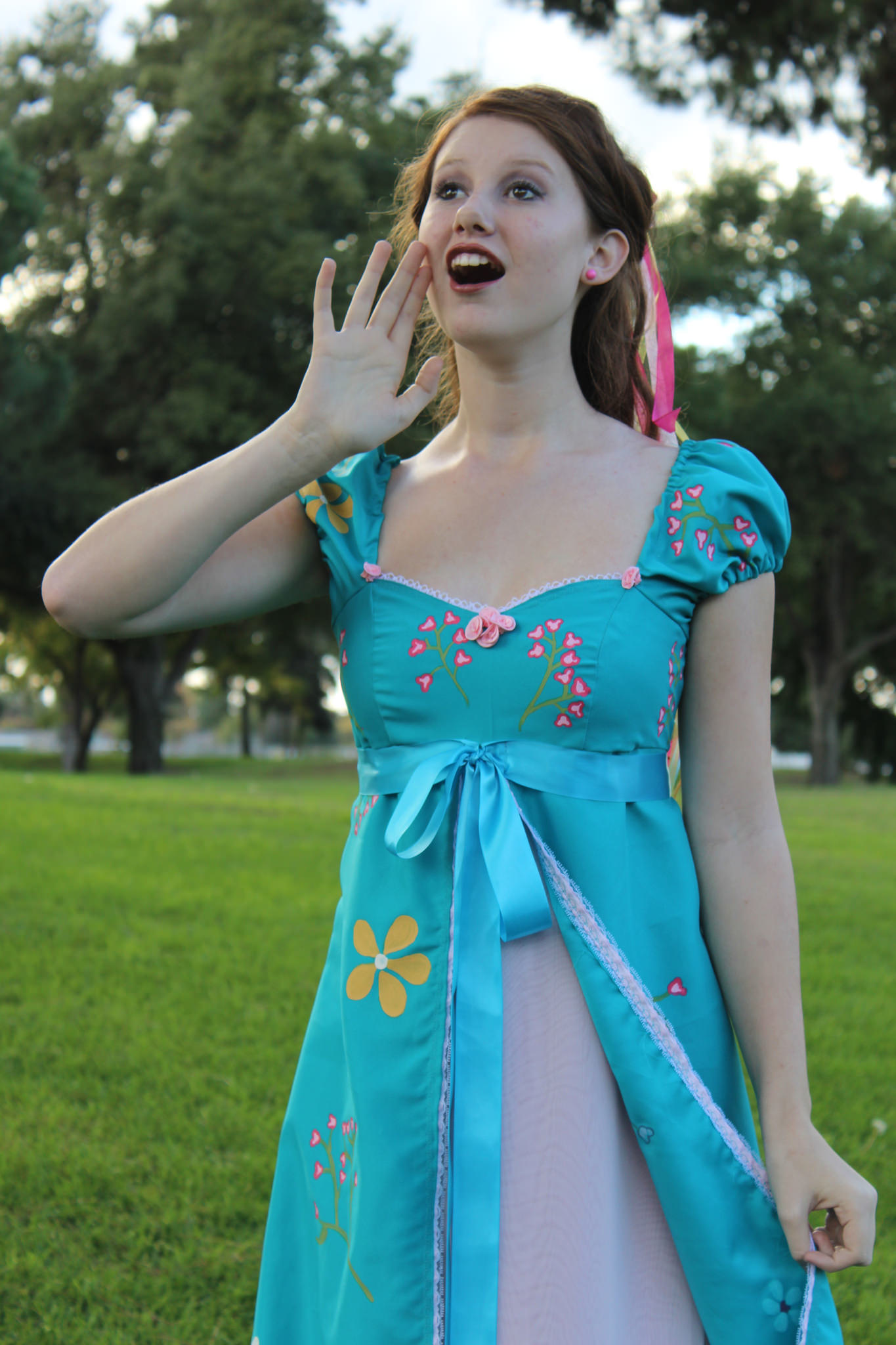 Giselle, Enchanted costume submitted by Carma M.