DIY Genie Costume from Aladdin
Genie is the larger-than-life transformative blue lamp-dwelling friend of Aladdin. Inspired by the career and life of the late Robin Williams, this 2014 Halloween costume was a tribute to him and the laughter he brought into so many people's lives. Created by altering a blue morph suit and pairing it with drop-yoga pants, the DIY Genie costume was seemingly stress-free to assemble compared to the make-up process. Over four hours went into transforming my body from human form to genie status. A homemade bald cap prosthetic was adhered to my heard using liquid latex. Once the blue makeup was evenly applied all over my face and neck, individual hair was laid to create a full beard and Genie's signature hair tuft. Add a little bit of contouring and bada bing bada boom, you ain't never had a friend like me!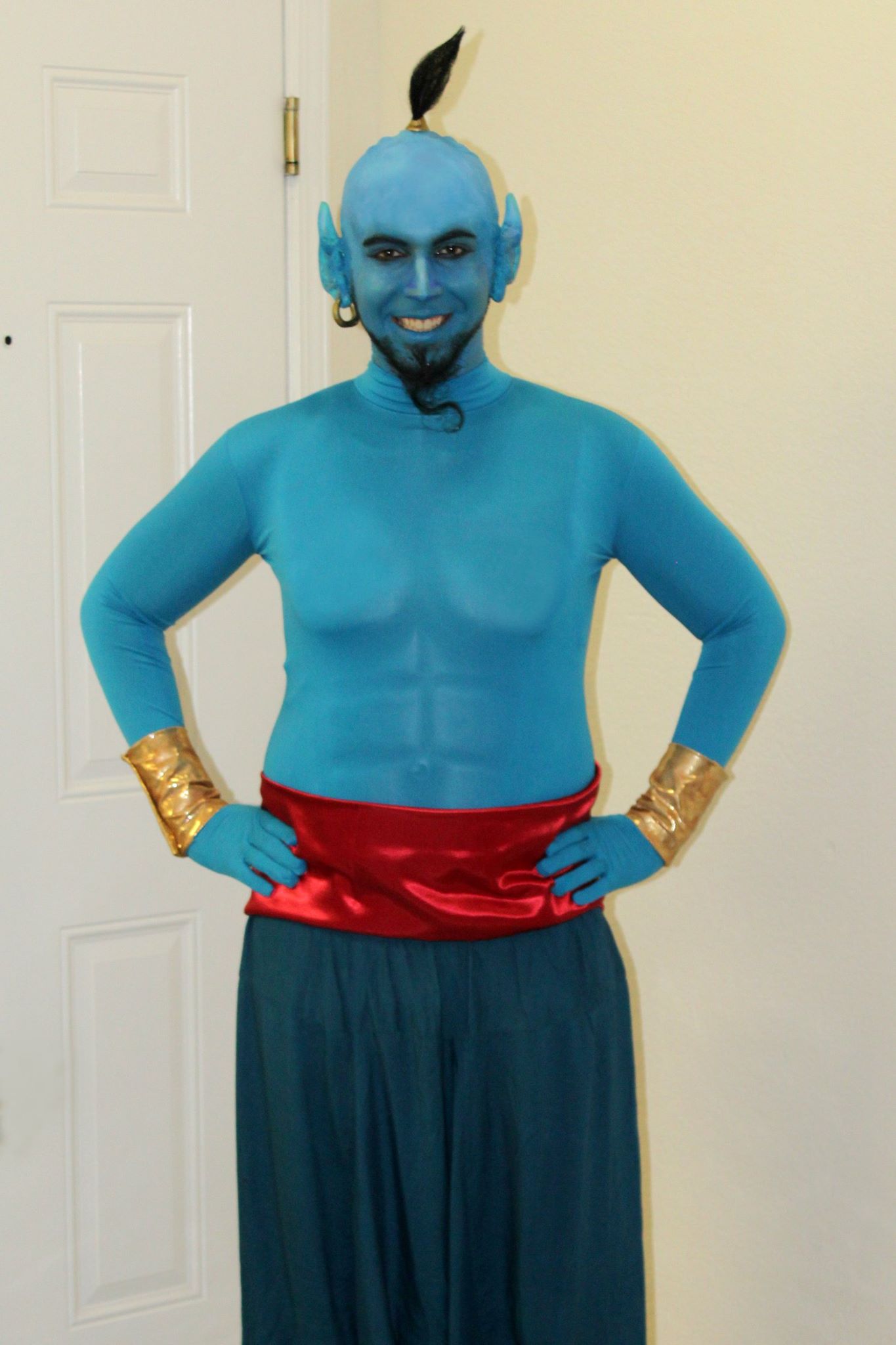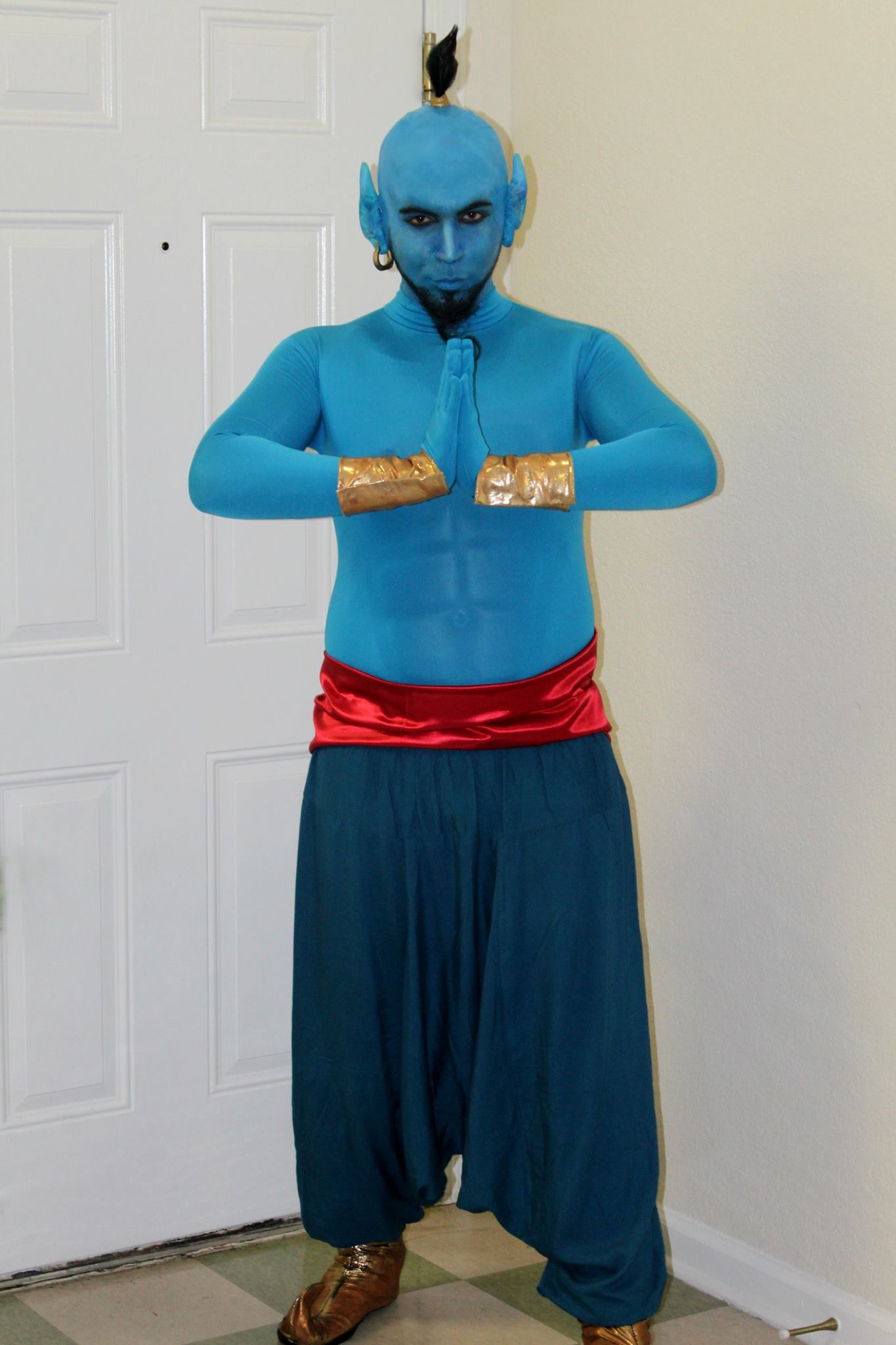 The Genie costume submitted by Brendan M.