DIY Dragon Ball Z Family Costume
My son and daughter n law always make sure they have the perfect costumes for their family. This year they dressed up like Dragon Ball Z characters, Bulma, Vegeta, and Piccolo. I think they did an awesome job and made great memories even though they probably had to scrub my sons face and arms for a week to get the green paint off. But well worth it !!!!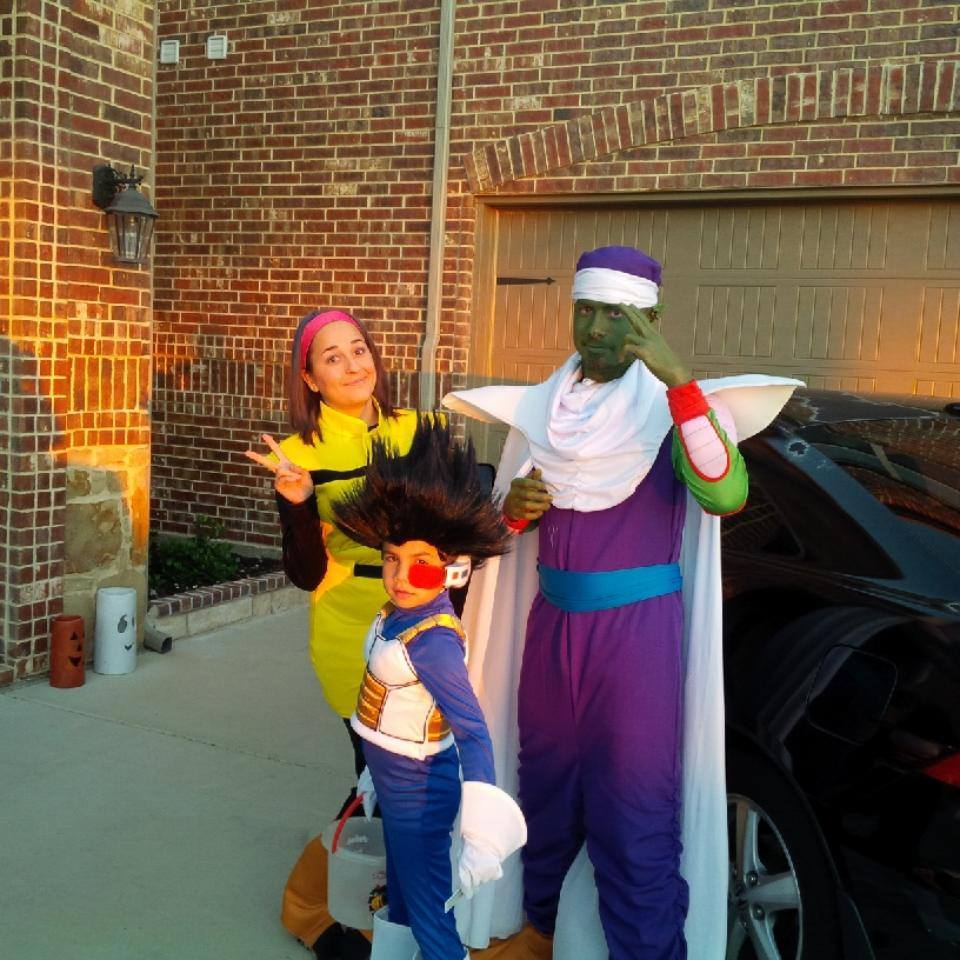 Aaron and Aaden costume submitted by Melissa N.