DIY Dot Matrix from Spaceballs Costume
I started with a gold bodysuit, then went to second hand charity clothing shops and found a skirt and gold table runner which I sewed and sprayed parts. I was then lucky enough to find the gold shoes, metallic belt from a Roman costume, and used gold material to make neck coverings, and hinge points on my elbows and knees. Next I cut a brown wig, styled it and airated it gold. The top consists of a puffy sleeved top, cut, with the sleeves stuffed with old pillow material. (it was time to change the pillows anyway). Then I put a glittery tank top over that and made the bust from cardboard and tape and hand painted the alarm on it. I also wore gold necklaces to attach butterfly clips to the bust to keep it on. The mask was a normal yellow party mask which I then sculpted in clay and later used paper mache in parts because the wind smashed parts of the clay… and of course lots more spray paint….and voila, Dot Matrix!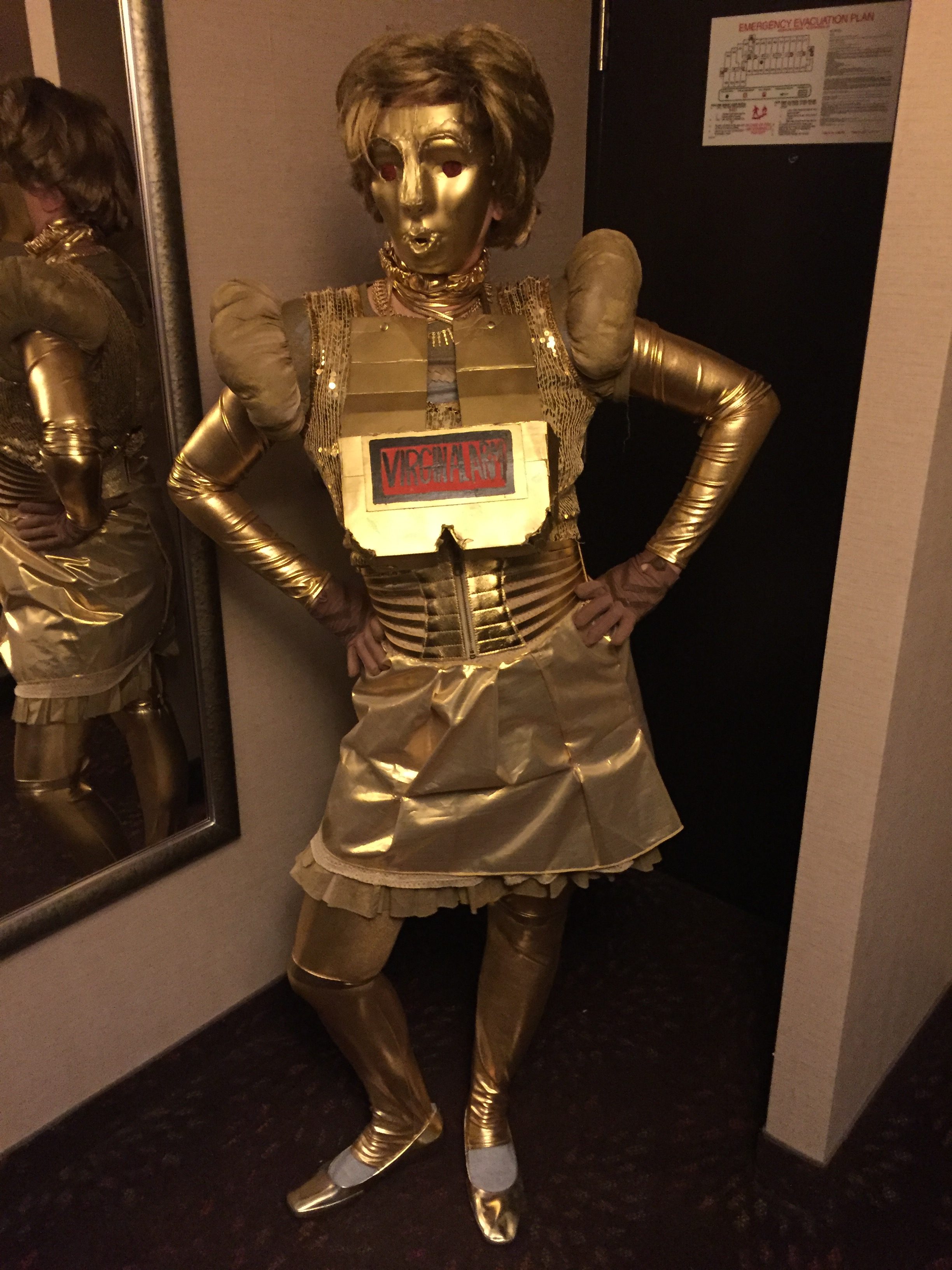 Dot Matrix from Spaceballs costume submitted by Julie T.