DIY Disney Princess and the Frog Tianna
This was the year for late decisions and little help for construction! There were no patterns available in the stores or catalogs in the stores. There was only a picture off of the internet (attached) to work from.
My daughter settled on being a princess about 3 weeks before Halloween.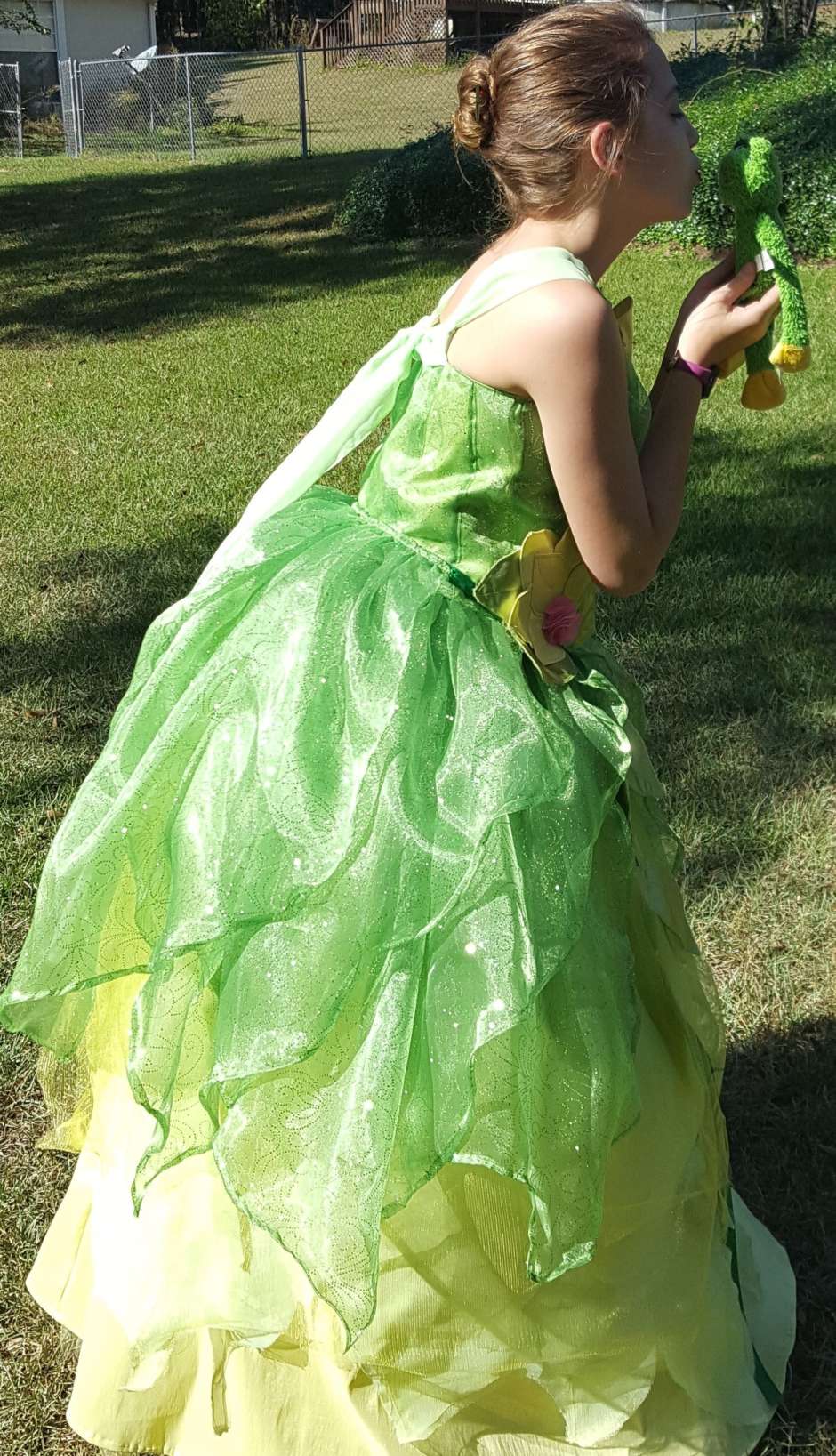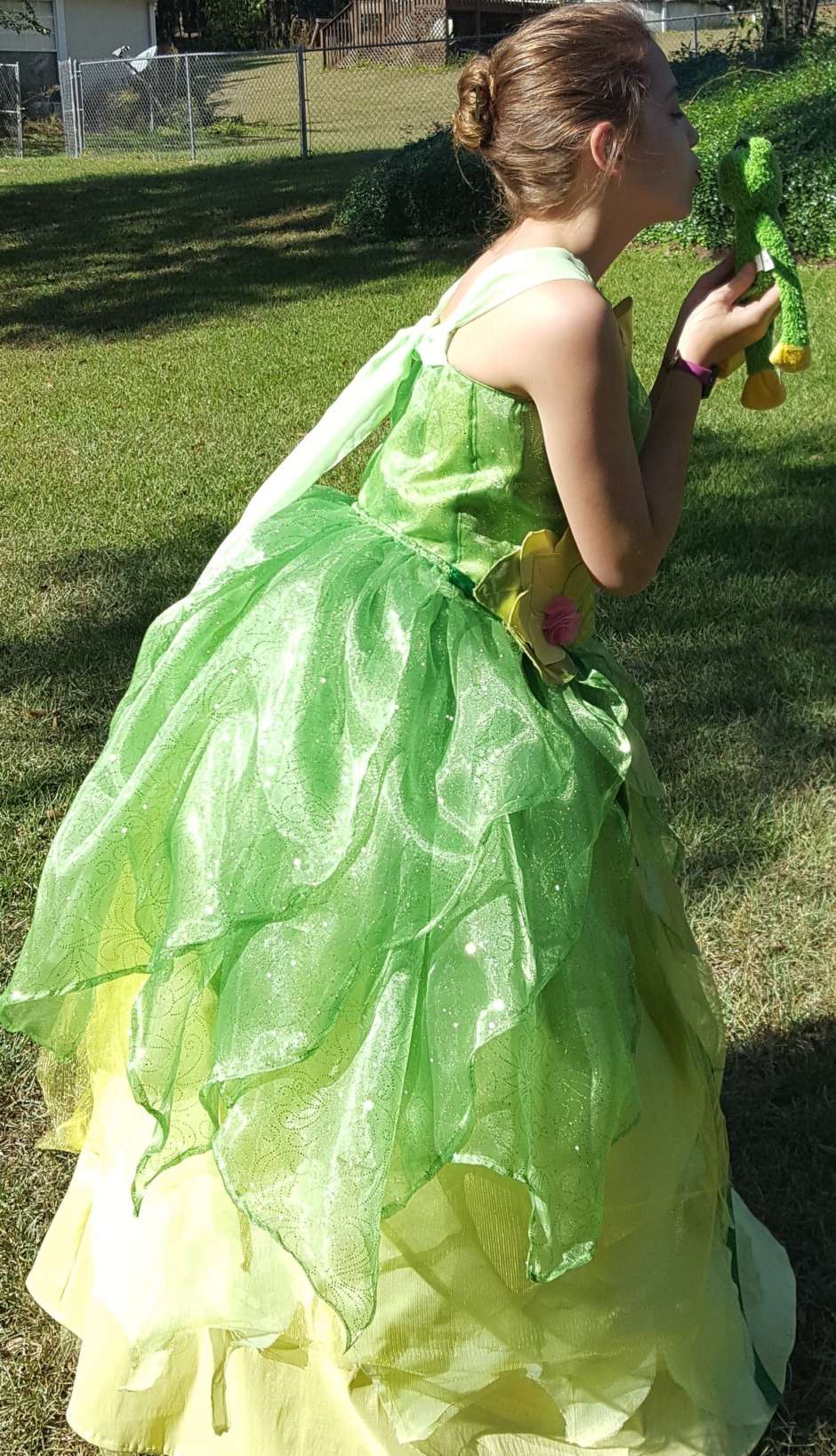 She bounced around with being a cheerleader, rock n roll star, and who knows what else. Yay for a decision! The next thing she tells me is she wants to be Tianna! Tianna is a wonderful hard working character with large dreams-what a lovely one to pretend to be. We begin the task of hunting for fabric and trying to figure out the 'how' to put this together. Very little greens were available but we found a beautiful glittered dark green organza and some lighter colors to be the bottom. We browse through the drawers and catalogs hunting for something to help me get the cuts and sizing right. Nothing remotely close to our inspiration picture. So, I buy a pattern in hopes it could be modified to help getting the base proportions correct. Shopping trip felt like a grand success.
Now comes the fun part. My daughter is in between little girl and young woman sizing in the pattern world. I start to put the pattern bodice together and nothing about it was proportionately correct for my little girl. I begin trying to modify it and tailor it to her. It felt hopeless and, under the time constraints, it seemed more efficient to just make my own pattern at this point. I was already going to have to improvise the top to have the leaves go across the front as it was. I have never sewn anything from nothing before, this was quite intimidating but I pushed forward for my daughter. Slowly it came together- it could have been a Tinker Bell top for a while!
Top done and feels like a pretty good start. Now onto, how in the world do I make the skirt as full as she is dreaming? I made a full circle skirt out of recycled sheets and tulle – lots of tulle! That seemed to do the trick and came together rather simply. Finished the skirt for the bottom of the dress and then moved on to all of those petals. I off-centered the point at where they met like the picture and began layering. Lots of layers and leaves later, I attach the top to the bottom.
I don't usually enter contests but I am thrilled with the end results of so many hurdles! Whether or not this is even a contender for a prize, I feel like it was a huge success. My daughter felt beautiful. She was a confident princess and left a glorious trail of glitter everywhere she went! Who knows, maybe (if she doesn't grow too much) one day she could wear it to meet the real Tianna at Disney World! 🙂
(View this next: Homemade Princess Jasmine Costume)