DIY Adult Corpse Bride Costume
I began by dying a wedding dress and making a few alterations (cut off sleeves etc) then I cut a hole for the ribs which I made from rolled up paper towel stops and a lot of craft glue and water, then paint.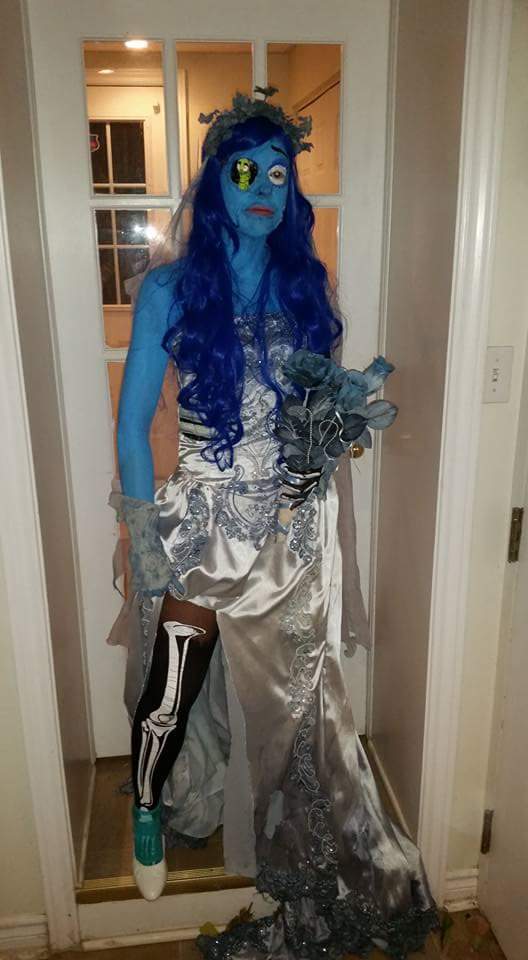 Next I made the bouquet and head peice, and painted the flowers to correct color.
The worm I made with more paper towel, glue and water wrapped around pipe cleaners. I taped cotton over my eye, inserted the pipe cleaner and taped it secure. I them put FX makeup sludge around it to blend in and hide the edges.
Next step was covering my body in black and blue liquid latex. I pained on the skeleton arm, and face details. I wore a skeleton printed legging on one leg and a blue on the other (didn't have enough time to paint them). Finished it off with a blue wig and white shoes.
I had a lot if fun and learned from a few mistakes while making this one. This was the longest prep time I have done on a costume… and it was totally worth it!