Disgust from Inside Out Costume
If you saw last year's Inside Out then you're going to love this Disgust costume. This little girl looks exactly like the little emotion from head-to-toe and even has little "memory balls" to make her super realistic. She looks like she's all set help control Riley's mind with this costume!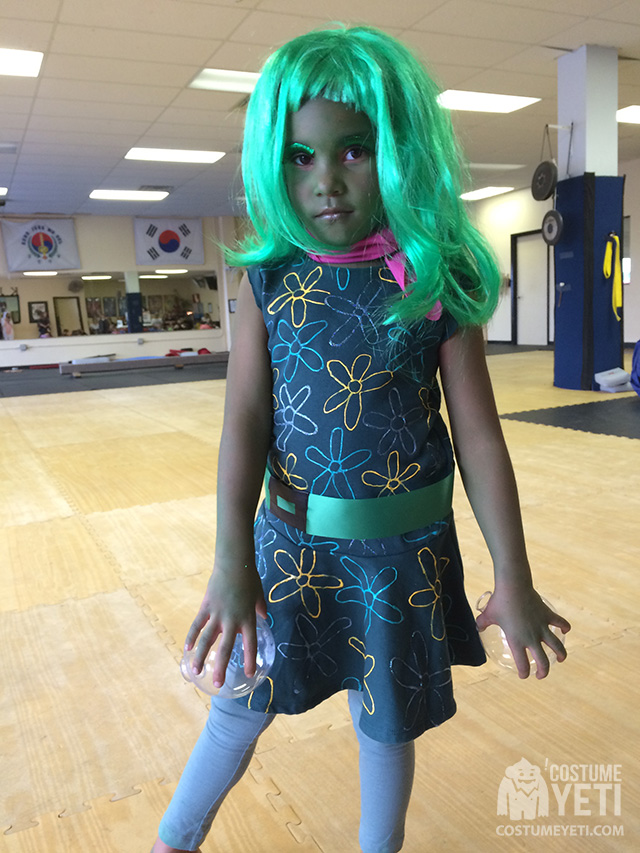 A message from Hannah, the creator of the 'Disgust from Inside Out' costume:
My daughter wanted to be disgust from inside out. She loves the character and always wants to be something home made. The wig we got from party world and just cut bangs into it.
The dress was a green plain dress from old navy that we painted the flowers on with puff paint. The face and arms are painted with green face paint.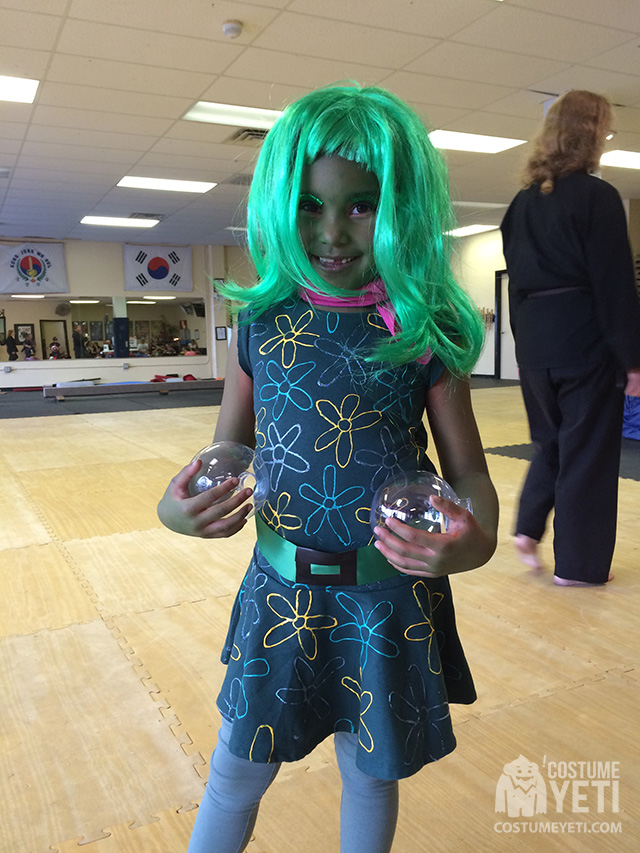 The "memory balls" are plastic ornaments from Michaels. The tights are green tights from Walmart.