Day of the Dead Catrina Makeup
Prepare for Day of the Dead and to be amazed by this astonishing makeup work! It's based off of La Calavera Catrina who is a famous icon of the Mexican holiday. Whether she's celebrating Day of the Dead or Halloween this year, this costume will stand out at any event!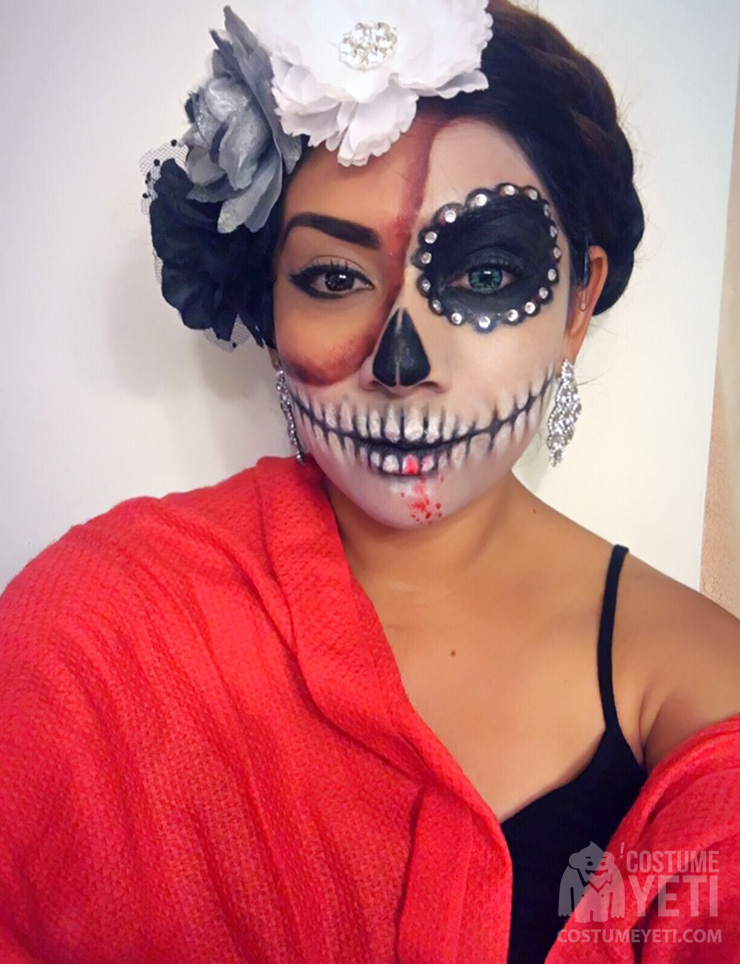 A message from Jessica, the creator of the 'Day of the Dead Catrina' makeup:
This was a DIY Day of the Dead Catrina costume that I was inspired to create by browsing at pictures on Pinterest. The white face paint was $2 at Walmart, the rest was black and brown eyeliner and red lipstick I already owned.
The scarf was $9.99 at TJ Maxx, the green contacts were $12.99 from Wish, the earrings were $4.99 at a local discount store, and the flowers in my hair were about $10 at Michaels.