Cute Police Officer Dog Costume
Hamlet is a 9 month old black and tan french bulldog and this is his first Halloween, so we wanted to find the best costume for him. He usually has this serious look on his face, so we thought a police officer costume would be perfect for him. He cooperated for the photo shoot perfectly and It turned out to be his most liked photo on instagram ever!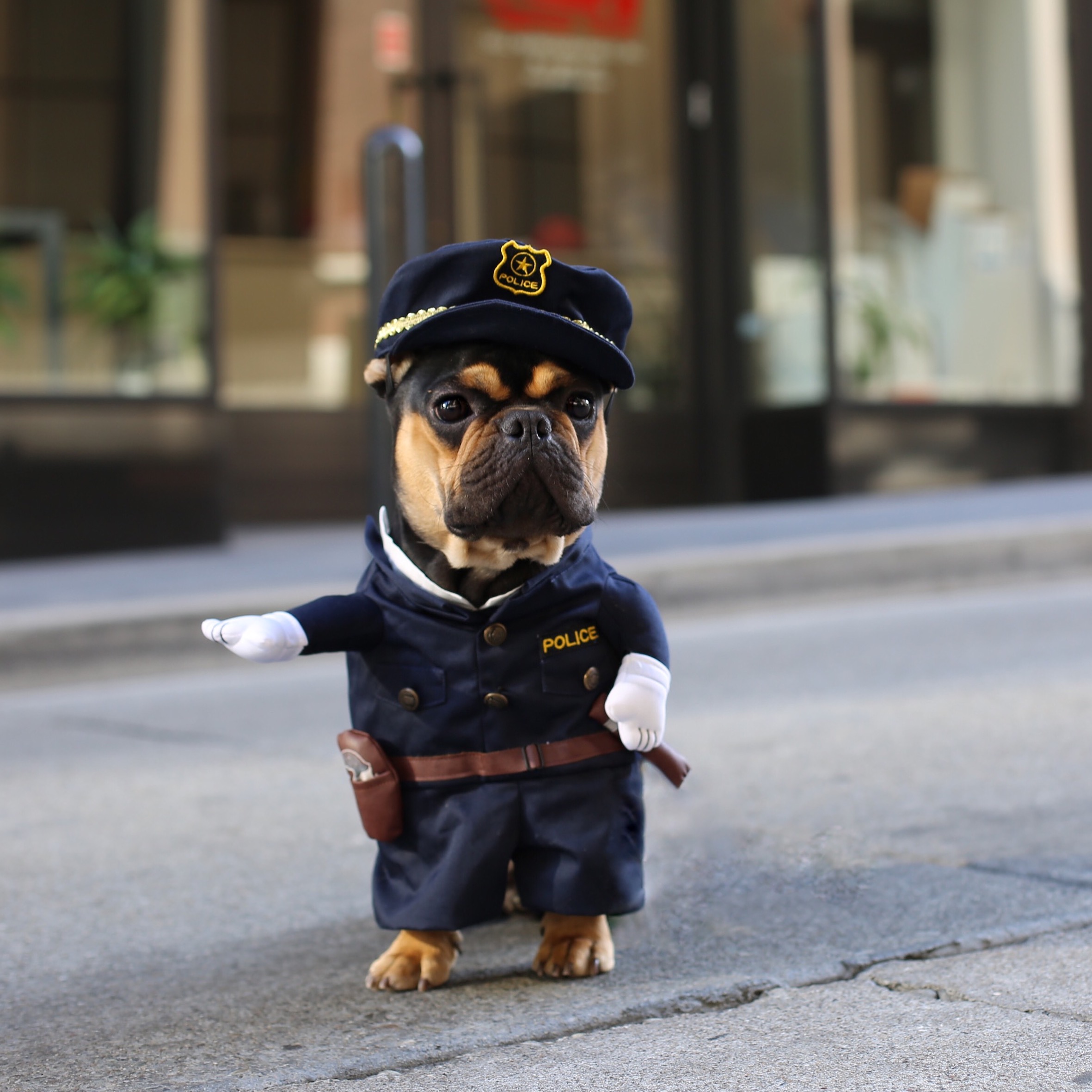 Police Officer costume submitted by Ashley.