Cute Homemade Pink Unicorn Costume for Girls
This year my daughter wanted to be a unicorn and since I make her costumes every year I knew this would be a fun one! I started by making her some gold leggings out of this awesome fabric I bought at the craft store. I paired it with a shirt and furry vest that she already had. I bought a long pink wig and trimmed some (horrible hack job!) bangs so she could see. I then made her a little unicorn horn adorned with some felt flowers I made after seeing a really cool tutorial on Pinterest! It all come together so wonderfully and she loves it!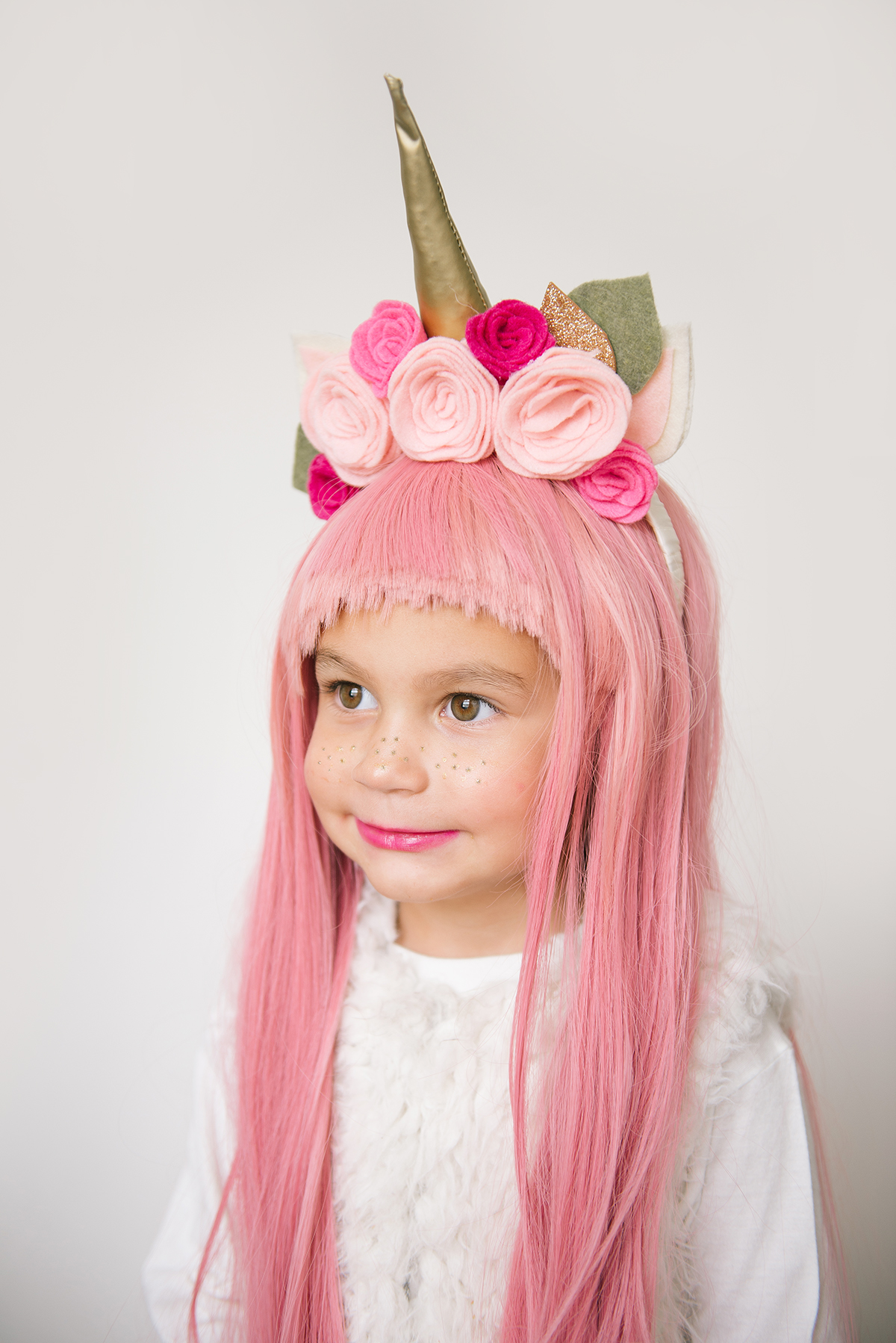 Pretty Pink Unicorn costume submitted by Kimberly B.