Cup of "Joe" Baby Costume
Do you love your morning cup of coffee? This cup of Joe is perfect for all caffeine addicts who need their daily dose. The cup even looks porcelain and there's steam coming off of the little caffeine beverage. A cup of Joe for Joseph!
A message from Jamie, the creator of the 'Cup of Joe' costume:
This is my son Joseph. He wasn't walking at the time so I wanted to come up with a costume where he could sit and still look cute. A coworker had mentioned a cup a joe and I ran with it.
I bought a flower planter and made the handle and made it look like steam coming off his head. I lined the inside with a something soft for him and put him in a brown outfit.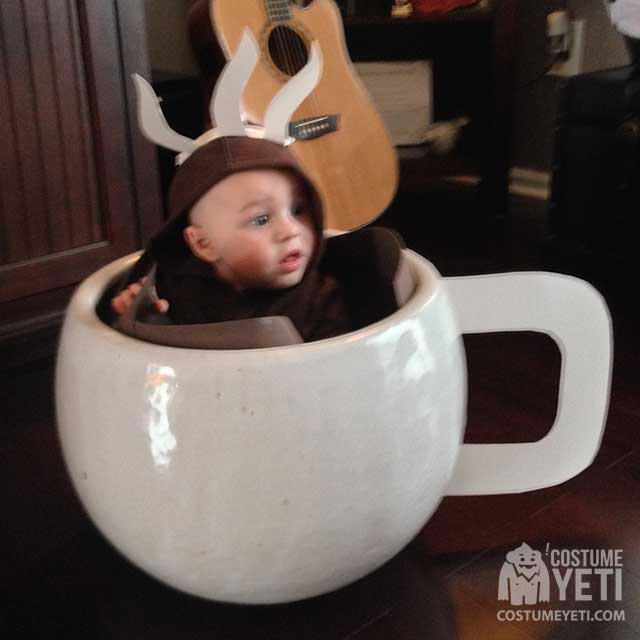 He loved it and it was a big hit