Cowboy Costumes for Brothers
A couple years back two of my sons Anden and Graysen dressed as Cowboy's. I think they were the cutest little Cowboys I've ever seen! I bought the costumes at K-Mart. These two boys r very close in age! They r the same age for a day so it's only natural that they r very close and I like to dress them the same.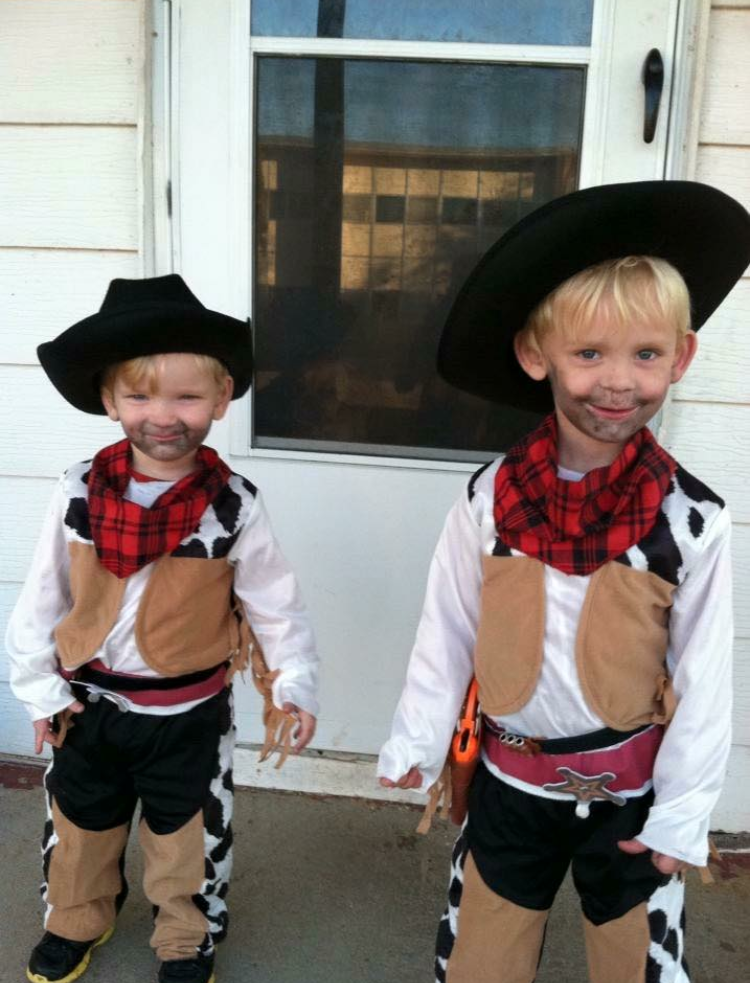 Cowboy costumes submitted by Ashley S.