Ciel Phantomhive from Black Butler Costume
If you're a fan of the Black Butler animé series then you'll love this Ciel Phantomhive costume! It's a collection of various pieces of equipment that combine to create the costume of the character that everyone's a fan of. She looks like the true fan of the Phantomhive house dressed in this costume!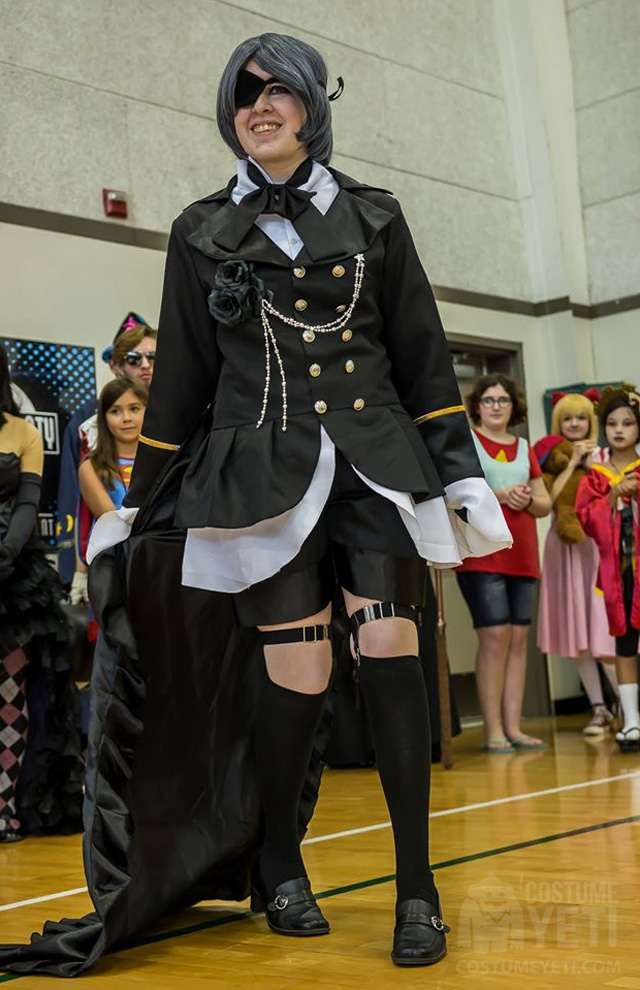 A message from Courtney, the creator of the 'Ciel Phantomhive' costume:
I am dressed as Ciel Phantomhive from Black Butler.
I've worn this cosplay to cons and am also going to wear it for Halloween because I love the character and anime. I bought this costume from all sorts of different websites.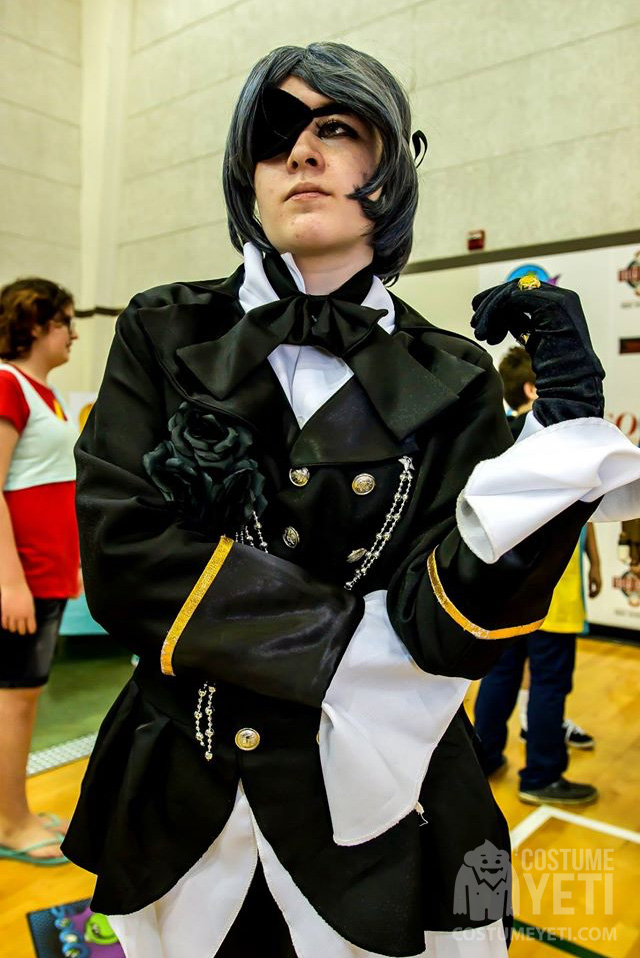 The main part of the costume (jacket, button up shirt, tie, and train) came from Ebay for about $80, the leg straps were from Amazon for $8-$10, the eyepatch was from Ebay for $5, the rings were together on Ebay for $5, the socks from Walmart for $6, the shoes from Goodwill for $5, and the wig came from an online wig store for $20. The gloves I already owned.