Fierce Blue Dragon Costume
This Blue Dragon costume looks like something out of a movie. The horns and accessories are phenomenal and it's amazing that it was mostly made from thrifty store fabrics. Anyone who lays eyes on this dragon costume will be stunned like a deer caught in headlights!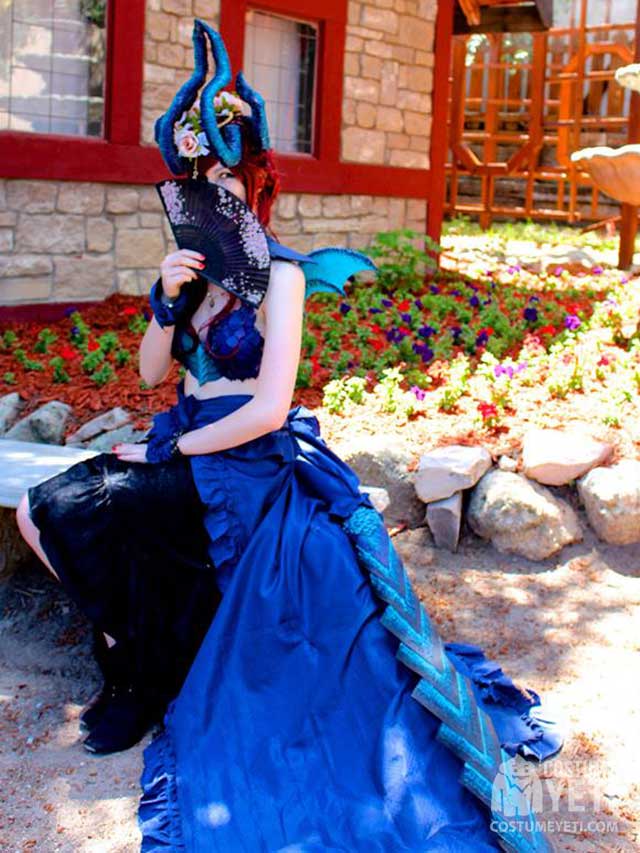 A message from Miranda, the creator of the 'Blue Dragon' costume:
This is my original Blue Dragon costume of my own design. I am wearing the costume, which is made out of scrap fabrics (drapes, tablecloths) from the thrift store, children's craft foam for the scales on the top, tail, and wings, and a combination of foam and wire for the horns.
Extra texture on the horns, tail, dragon scale top is achieved with hot glue, lots and lots of hot glue!
Everything is painted with acrylic paint and then finished off with a primer.
I also made a flower crown to go with the costume.
(You may also like: 25 Magical Harry Potter Dog Costumes)