Beetlejuice Wedding Tux and the Bride (In Red)
These costumes really take us back a few decades to the set of Beetlejuice, one of the most popular comedies ever! The costumes look great, but the makeup is also very well done and is what makes them so distinguishable. These 2 will definitely add life to the party this Halloween!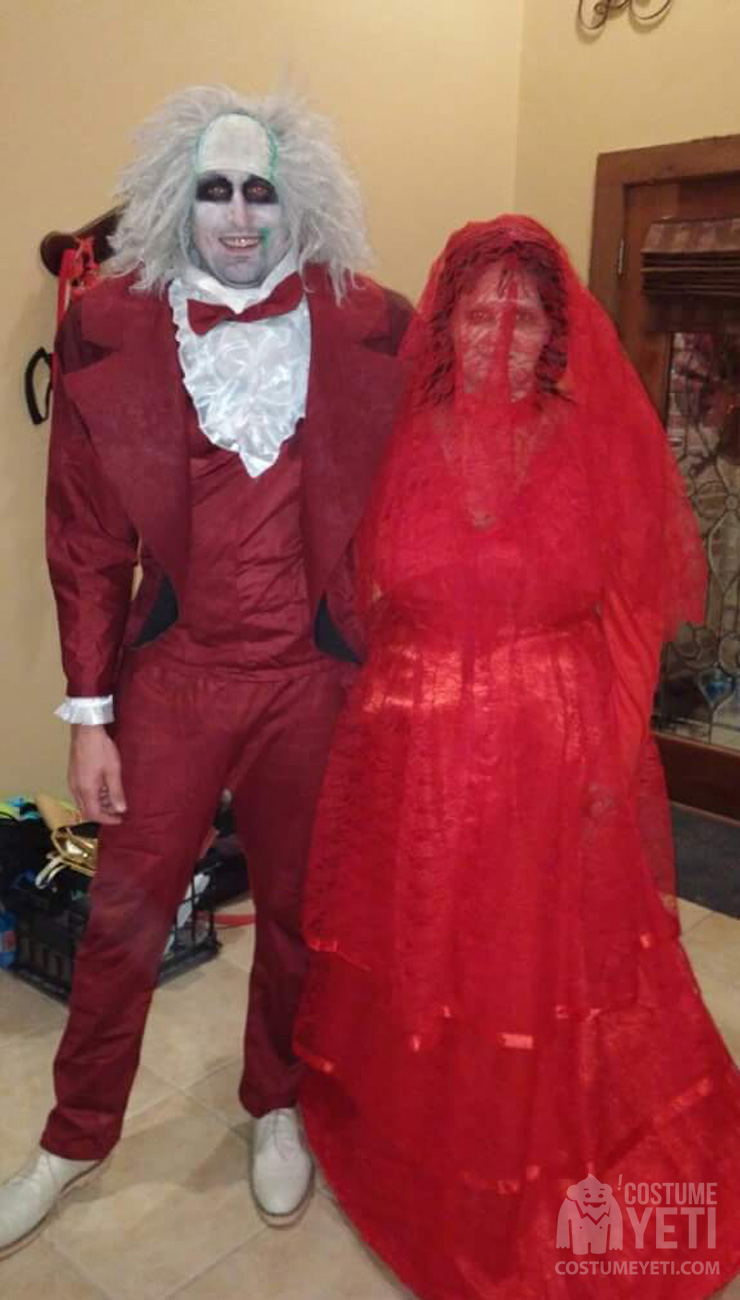 A message from Karen, the creator of the 'Beetlejuice Wedding Tux and Bride' couples costume:
I made the wedding couple from the Beetlejuice movie.
This is a DIY entry.