Ballerina in a Jewelry Box Costume
My daughter Caylin is wearing the costume. We make our costumes each year based on the something she is very interested in for that particular year. This year she was just infatuated with watching the ballerina dance in her music box so we decided that would be her costume.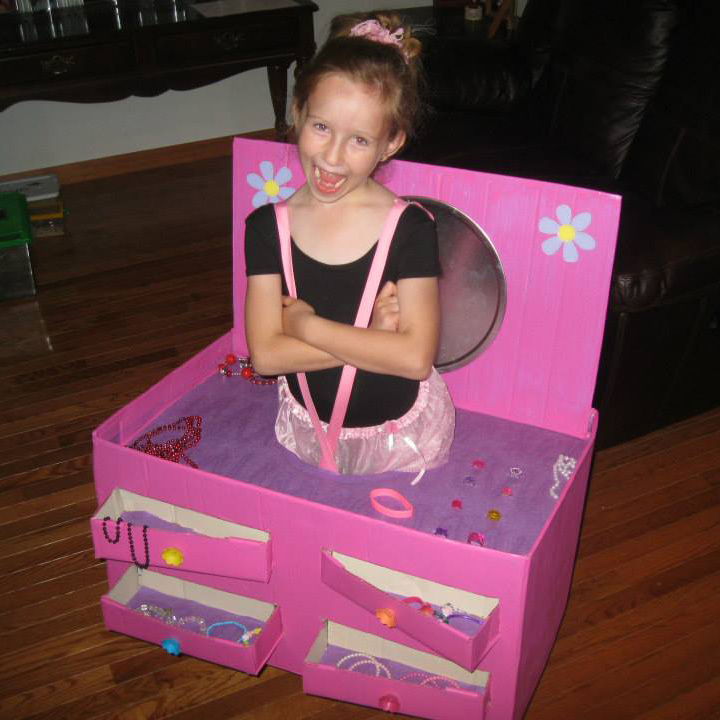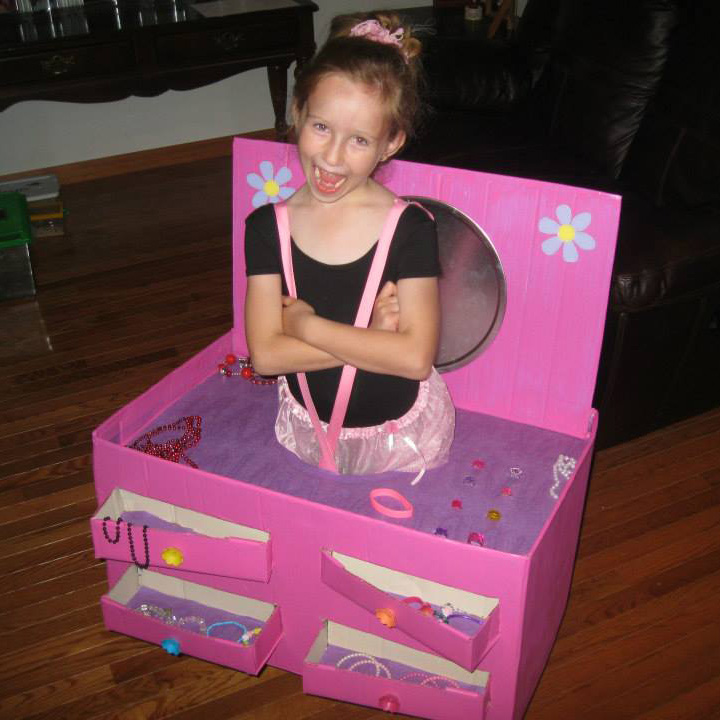 First measured the height and width that I wanted the frame to be and cut the cardboard accordingly. I also measured and cut out a piece of cardboard to place on the top of jewelry box frame and cut a hole out in the center Next I painted the frame pink for Caylin's favorite color. After marking where the drawers should be, I cut the are rectangular completely out. Then I cut out four pieces cardboard to match the width of that area and cut the front edges in staggered slants. When that was complete, I measured, cut out and taped cardboard pieces to the front and sides of the drawer inserts.
A baking pan was glued to the front side of the jewelry box top and felt was cut and placed on the top of the cardboard area. Felt was also placed on the inside of the drawers, along with costume jewelry throughout the box. Ribbon was measured and cut for the straps, which were taped the the front and back of the hole that was cut out for the body. Caylin received many compliments on her costumes.