Adorably Perfect Princess Belle Costume
This is a homemade costume inspired by Princess Belle of Beauty and The Beast, worn by my 5 year old daughter.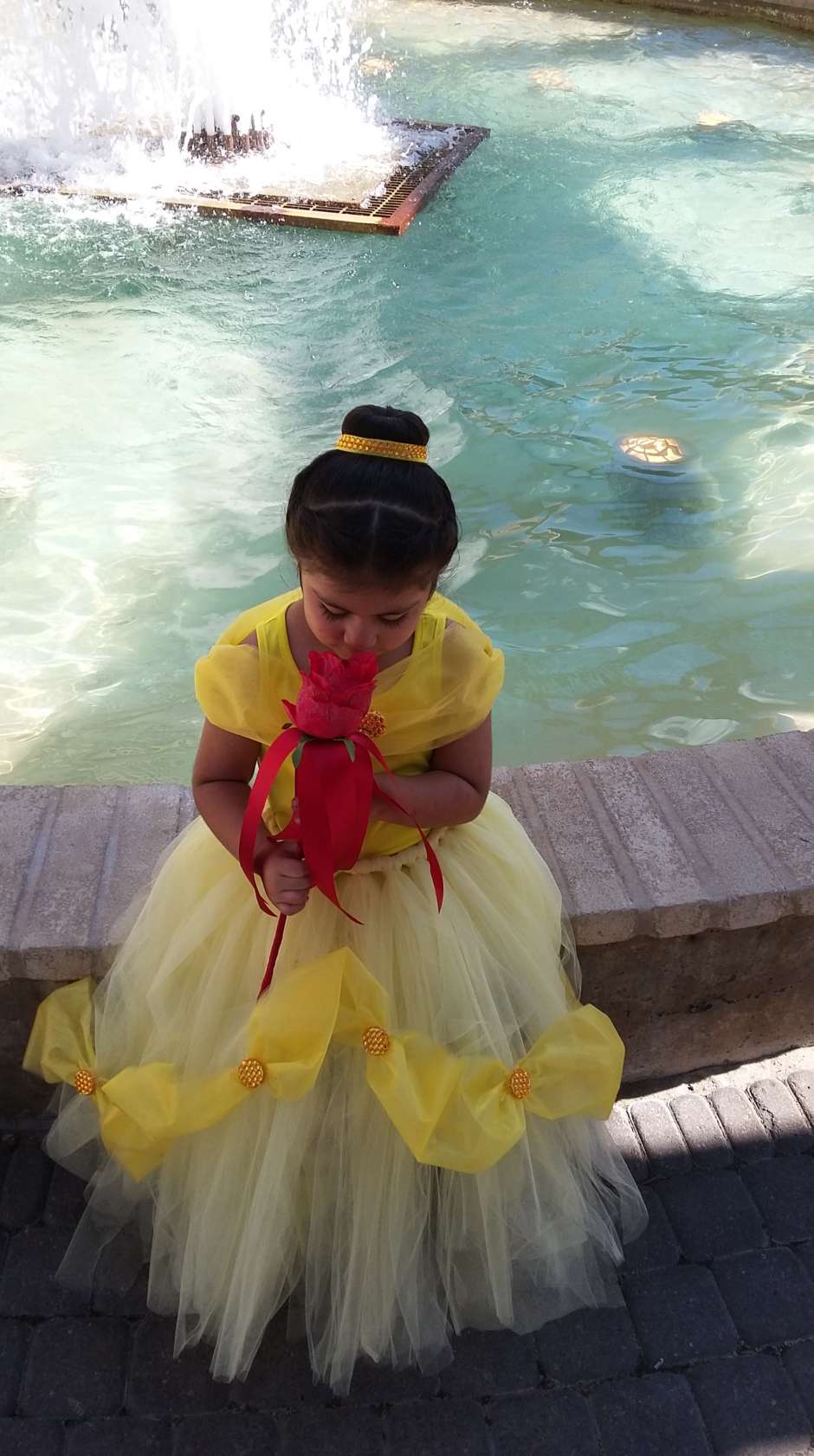 I made her hairpiece of ribbon and rhinestones. Her dress is made of tulle and organza; the jewels on her dress are made of recycled water caps painted in yellow and covered in yellow rhinestones. Her shoes were also painted in yellow and sprayed with glitter. The enchanted rose was sprayed with glitter and decorated with hanging red ribbon. Her goodies bag was made of organza and decorated with rose petals to form an open rose.
This is our only daughter and she was a miracle! Her father and I do everything that we can to make her feel as special as she is to us. She wanted to be Princess Belle but she wanted her outfit to look just like Princess Belle, meaning a store bought costume would not do! We cannot afford to pay for costumes sold at the Disney store so my only resort was to make it myself. So I got to work and made everything from the headpiece to the glittery shoes.
To put the cherry on top, I made t-shirts for her father and I. The front said Paparazzi Est 2011 (and has a heart) and the back said #raquelsarahirocks #proudmommy (on mine) #prouddaddy (on his). I did not include any pictures of us because the only picture I have is one that she took of us and that is too blurry!
We love our daughter very much and she has already announced that for her birthday (September 3rd) she wants to be Princess Sofia (Sofia the first); therefore, I am already working on the design of her outfit so that I may begin purchasing what I will need for her entire outfit!